Steps to a Successful Office 365 Migration
More and more businesses are migrating Office 365 to take advantage of Microsoft's uber-cool productivity and collaboration features and state-of-the-art cloud capabilities. 
Both large and small businesses are taking apart from migrating to Office 365 to increase their productivity and reduce costs.  Here are some things that can improve your possibilities of a smooth migration.
Pre-planning
Companies that wish to embrace Office 365 first need to plan a company-level meeting involving all stakeholders. Remember, changing a cloud service isn't just an IT team's business. As it impacts every employee and the way they communicate with their coworkers, a high-level discussion must take place. The discussion should also focus on transition and Office 365 training for all the employees.
Keeping the planning phase aside, you should also concentrate on preparation and how to plan the next migration steps. You have to plan how you can migrate your content while retaining the folder structure and file-level permissions.
These are the key things to remember during Office 365 (OneDrive or SharePoint Migration)
What is the size of data and no. of users we need to migrate?

Are we only migrating to OneDrive or SharePoint or both?

How do we migrate sharing permissions?

How do we convert cloud-specific native apps (E.g. Box Notes to Microsoft Word)

How quickly do we want to execute this migration/?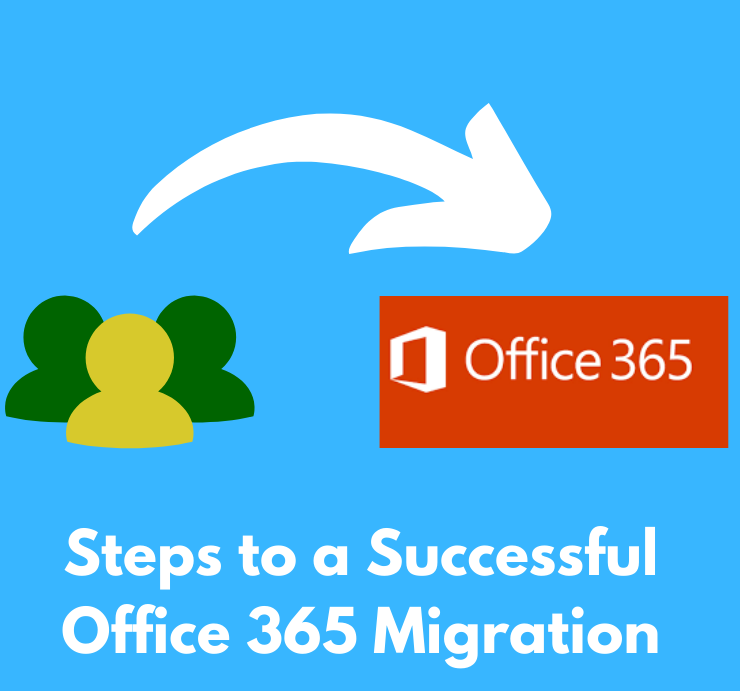 Assess Infrastructure of Cloud Data Migration Provider
When it comes to migrating to Office 365 from other cloud services or on-premise systems, it is always a good idea to choose a migration provider. Sans a migration tool or provider, your IT team has to spend months migrating sharing permissions manually. 
A cloud data migration engine like CloudFuze would automate the entire migration process and ensure all files, folders, and sharing permissions are migrated quickly and without manual work.
Plan your end-user experience
How ready are your team members to use Office 365? Office 365 is unquestionably one of the best cloud productivity tools out there on the market, but at the end of the day, you are team must be able to understand all those features and get a good feel for it. 
The IT team or any other team in your organization that is responsible for migration should first plan training sessions for all employees even before they use Office 365. Switching a new cloud service like Office 365 without any kind of training would not only trouble employees but also put critical business data at risk.