Migrate files from Dropbox to OneDrive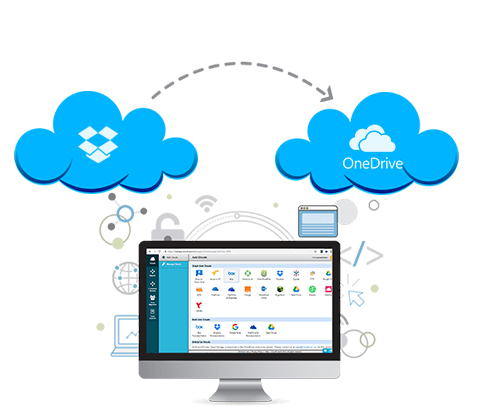 No more downloading and uploading. No need to login to each cloud account to download and upload files. With CloudFuze move feature you can now migrate all your Dropbox files to OneDrive in just 3 simple steps. Select your files from the source cloud and select the destination folder and click move. CloudFuze ensures that your files are transferred from cloud to cloud automatically.
Using CloudFuze, you can move your files from Dropbox to Microsoft OneDrive, or OneDrive for business or Office 365. CloudFuze move tab allows easy drag and drop of files from your Dropbox account to OneDrive or Office 365 account.
Step 1:  Create a CloudFuze Account
In order to migrate content from Dropbox to OneDrive, you need to create a CloudFuze account. CloudFuze provides a free trial account for users who wish to test the service.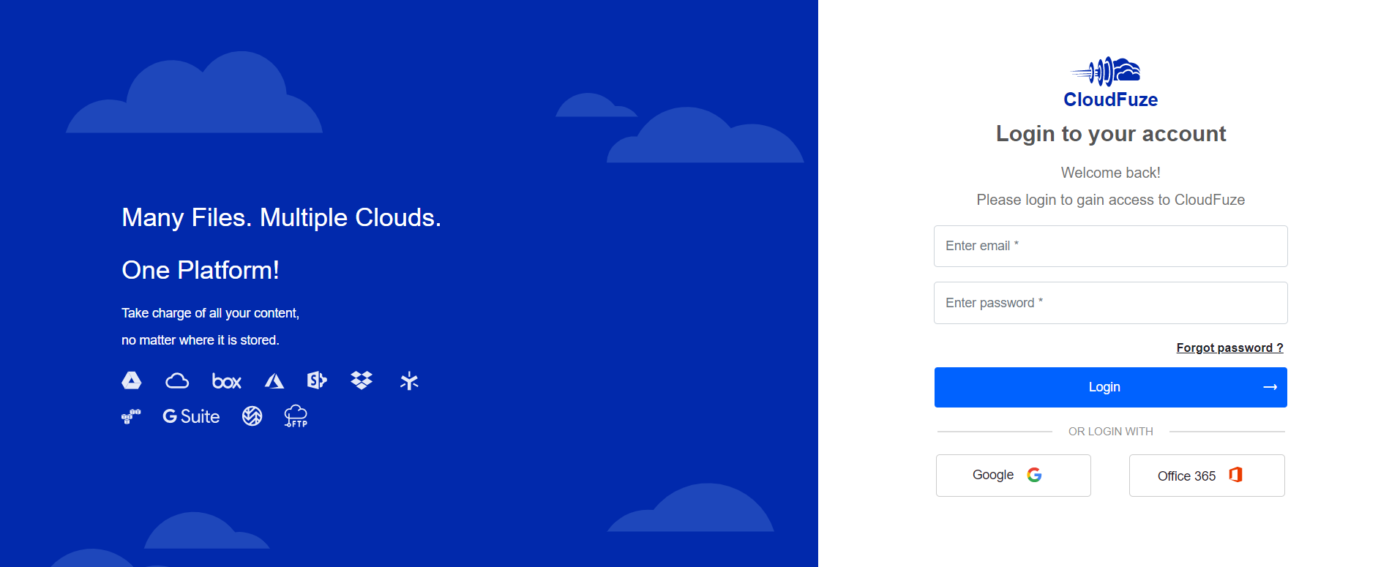 Step 2:  Add Dropbox Account
Add a Dropbox account by clicking on the Dropbox logo in the list of personal clouds. 

Step 3:  Enter Dropbox Login Credentials
Enter your Dropbox's login details in the popup menu and click on the Sign-in button.

Step 4:  Provide Dropbox Account Access to CloudFuze
Click on the Allow button to complete the cloud-adding process. 

Step 5:  Add OneDrive Account
Now, click on the OneDrive logo in the personal clouds list.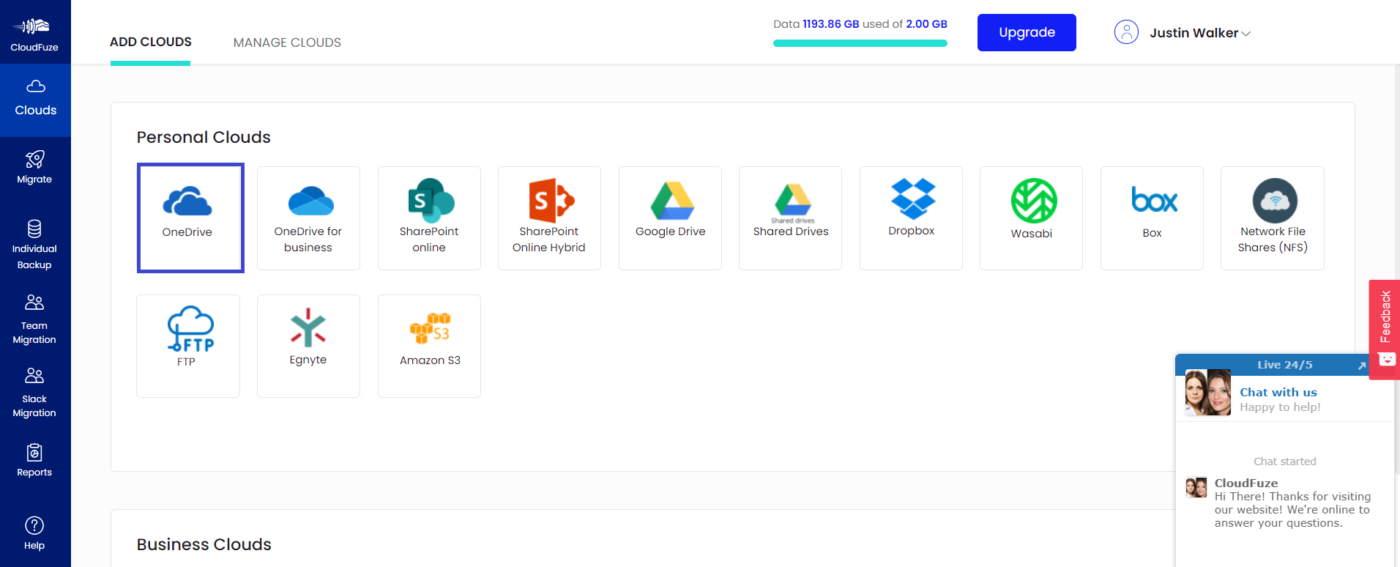 Step 6: Enter OneDrive Login Credentials
Enter the OneDrive account login credentials and click on the Sign-in button.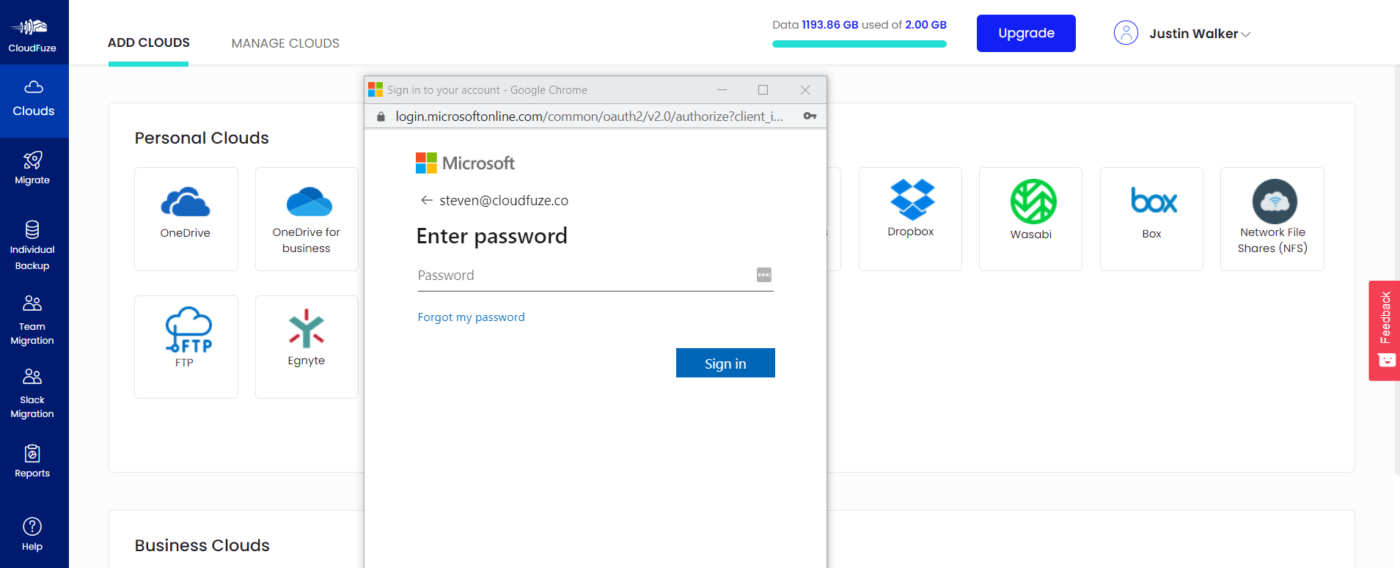 Step 7: Check Whether Clouds Added
Go to the Clouds section by clicking on the Clouds icon in the left navigation menu. You should be able to find both Dropbox and OneDrive accounts added there.

Step 8: Click on Migrate Button
Click on the Migrate button to start the migration process.

Step 9:  Select Source and Destination Cloud Accounts
Choose Dropbox as the source account and OneDrive as the destination account.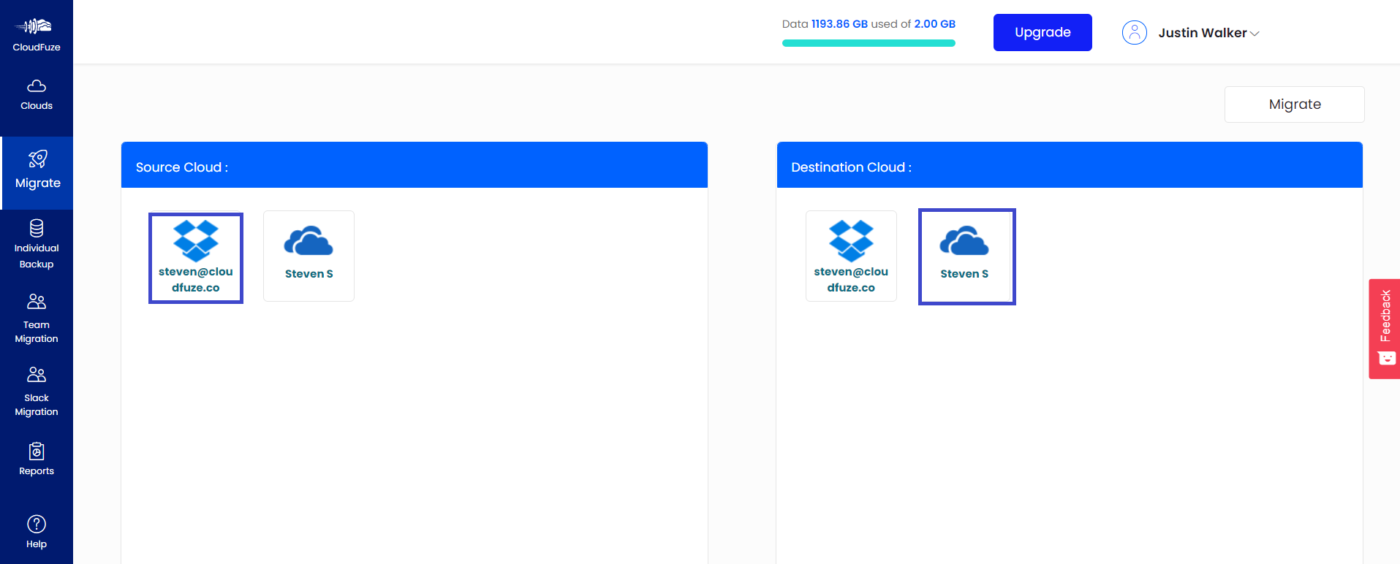 Step 10: Select Content to Be Migrated
You can choose a few files or folders and migrate all the root content depending upon your migration needs.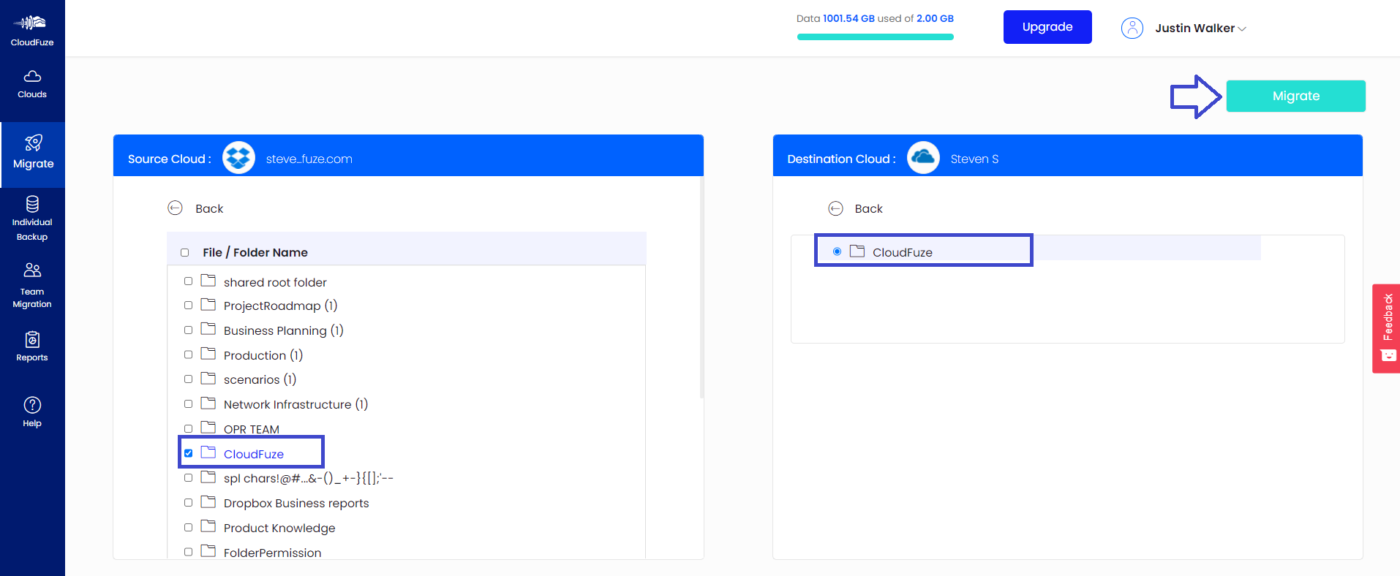 Step 11: Preview and Confirm Migration
Check everything one final time and click on the Confirm Migration button.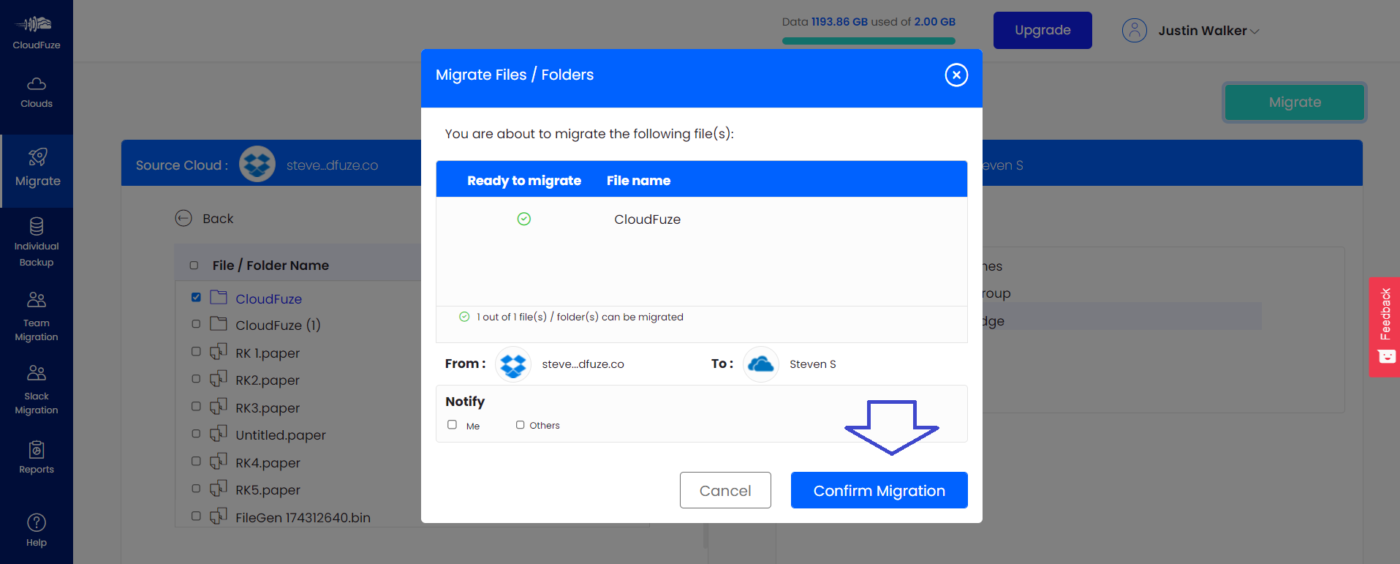 Step 12: Migration Is in Progress
CloudFuze displays the status as 'In-Progress' during the file transfer.

Step 13: Migration Has Been Completed
Once the migration is completed, the status will be changed to Processed.