How to Migrate Content from Egnyte to OneDrive for Business
CloudFuze makes it possible to migrate a big chunk of files and large data from Egnyte to OneDrive for Business, thus helping companies save a lot of time and money. If your company is planning to move files from Egnyte to OneDrive for Business/Office 365, continue reading this article to know how CloudFuze's platform can automate the entire migration process.
Step 1: Create a CloudFuze Account
CloudFuze provides a limited trial for IT admins or managers to test the service live. However, in case of a full migration, companies must reach out to our support team for a quote. A quote is provided based on the size of the data to be migrated. Our business migration can also provide a demo for IT admins and managers and answer their questions related to migration or our platform. 
To create an account, go to webapp.cloudfuze.com and use your email address, Google account, or Office 365 account to sign up.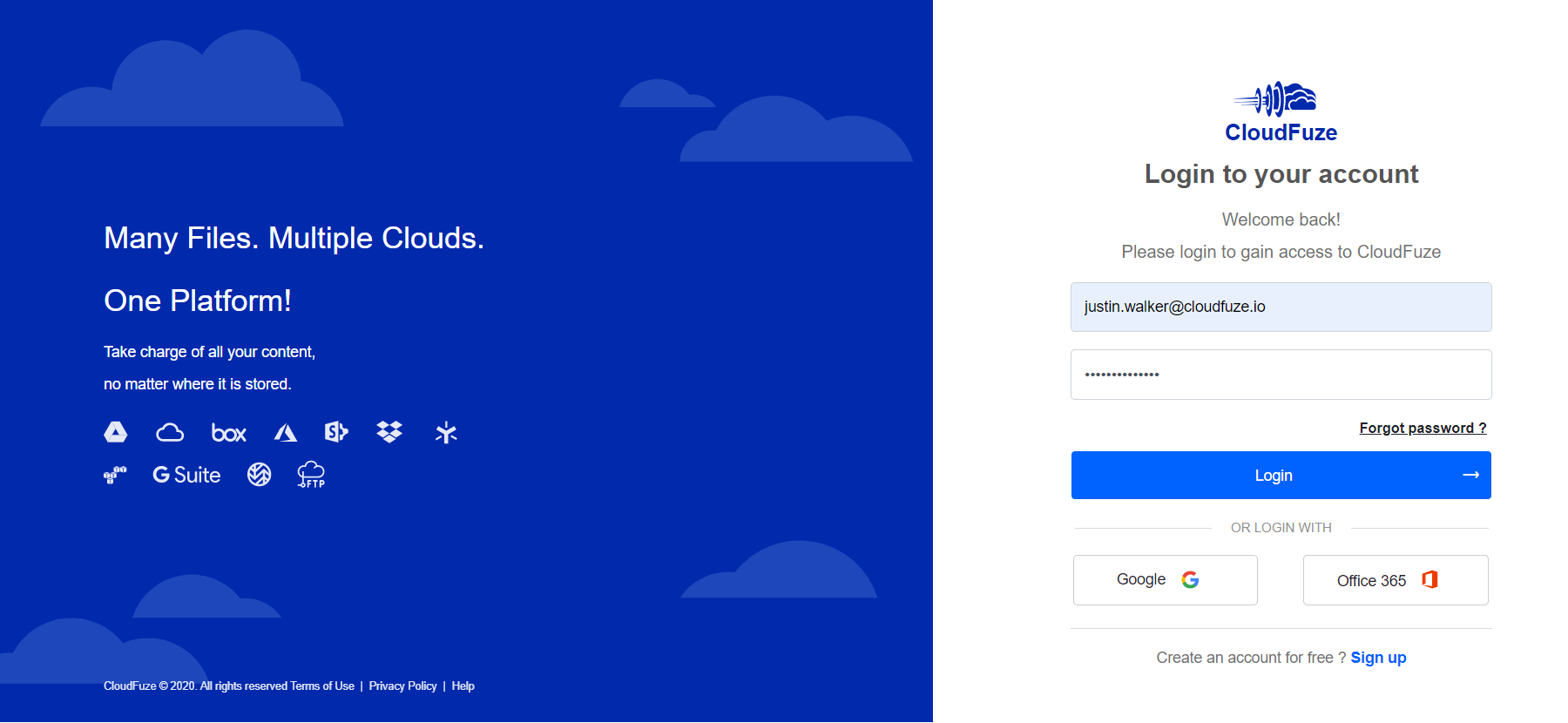 Step 2: Add and Authorize Egnyte Account
Once logged in, you will be able to see a list of cloud services categorized under personal and business sections. 
Click on the Egnyte logo listed under the business clouds. A popup then will appear where you need to enter your Egnyte account's admin login/access details.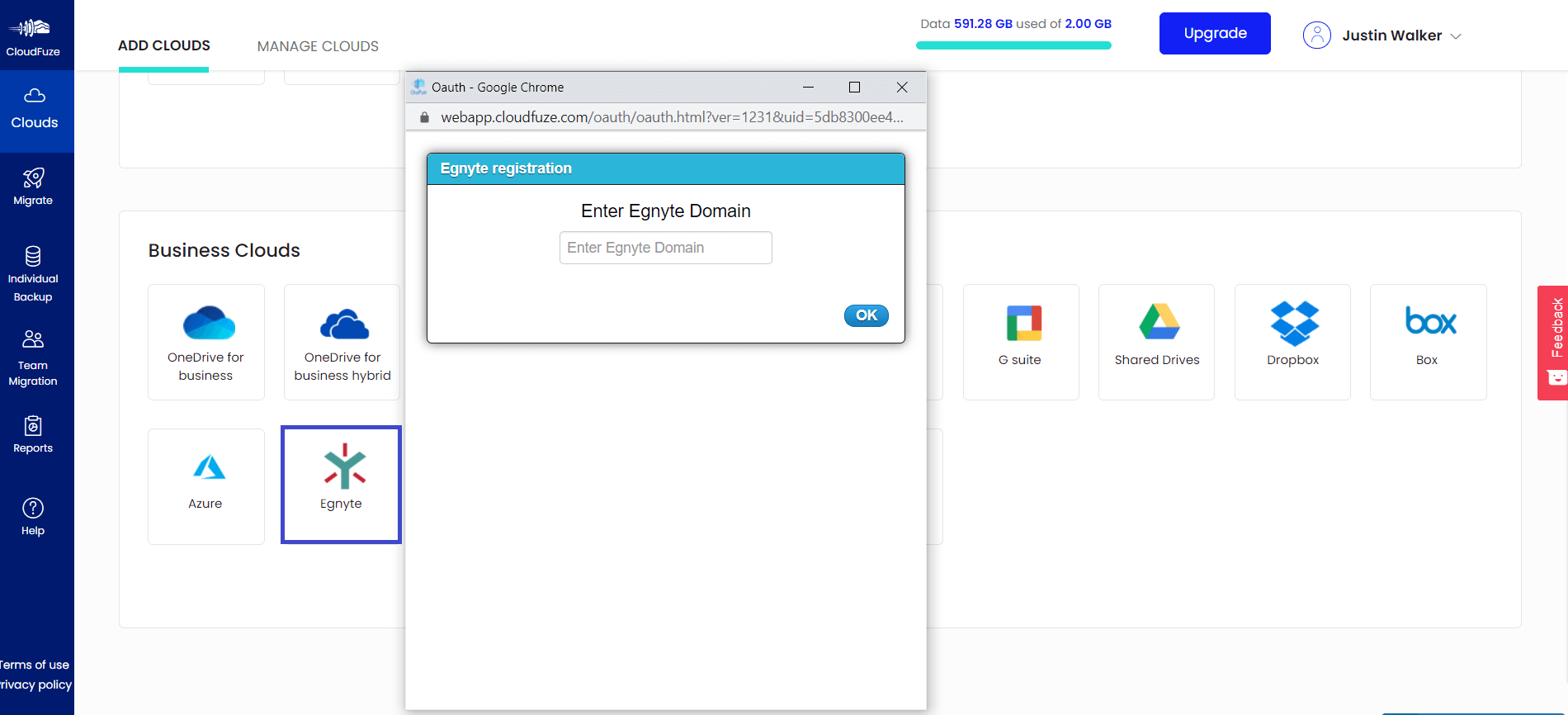 Step 3 Add OneDrive for Business Account
The next step is adding OneDrive for Business which is the destination/target cloud account. Click on the OneDrive for Business logo from the business clouds and then enter your ODFB/Office 365 admin login credentials.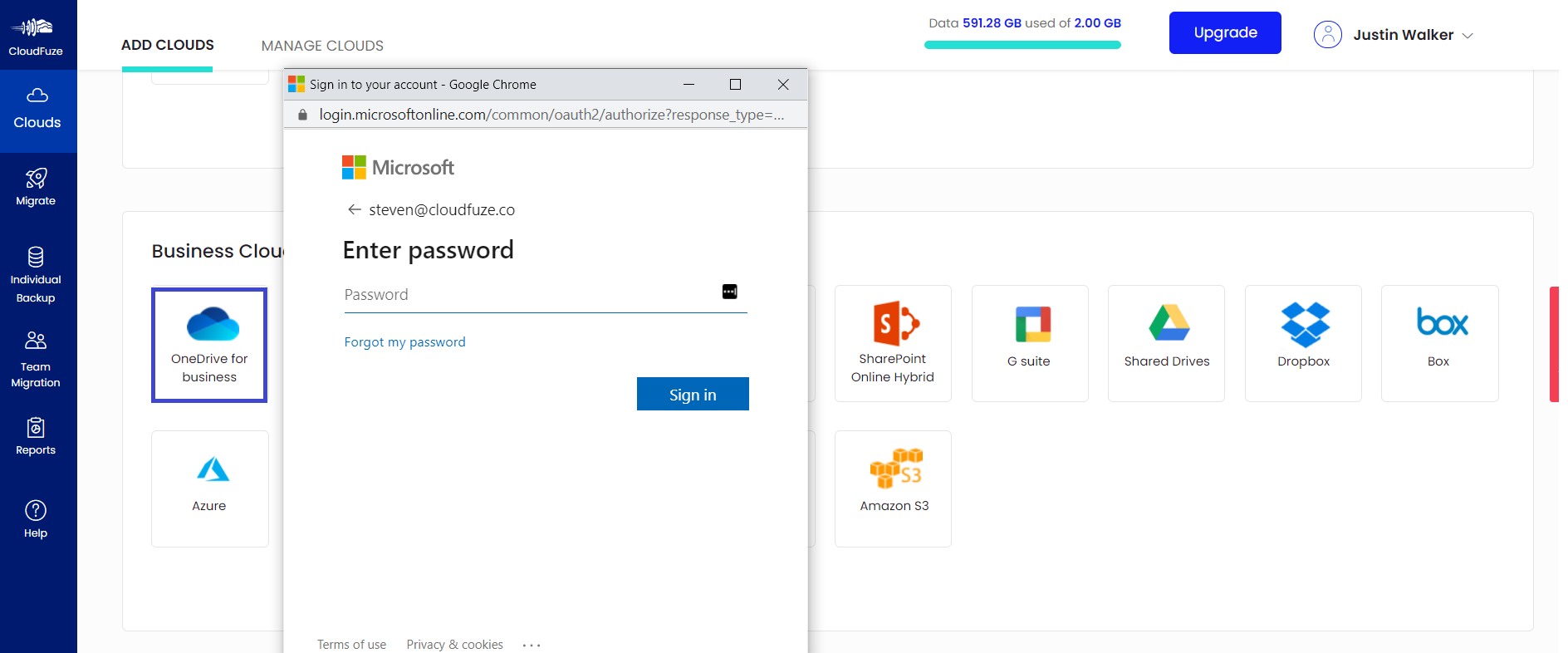 Step 4:  Verify Whether Clouds Are Added Properly
Now, click on the Clouds icon in the menu. From the Clouds page, click on the Manage Clouds tab. You should be able to see both Egnyte and ODFB accounts added here.

Step 5: Click on Team Migration 
Since it is a business migration, you need to click on the Team Migration icon located in the menu on the left.
Step 6: Select Source and Destination Cloud Accounts
In this step, you need to select Egnyte as the source cloud and OneDrive for Business as the destination cloud.

Step 7: Choose Users to be Migrated
CloudFuze has a feature called Auto-mapping that automatically matches the user accounts in Egnyte and OneDrive for Business. You can select one user, a few users, or all users in Egnyte to migrate them over to OneDrive for Business.

Step 8: Proceed to Next Step
Once you choose the user/s and data to be migrated, click on the Next button.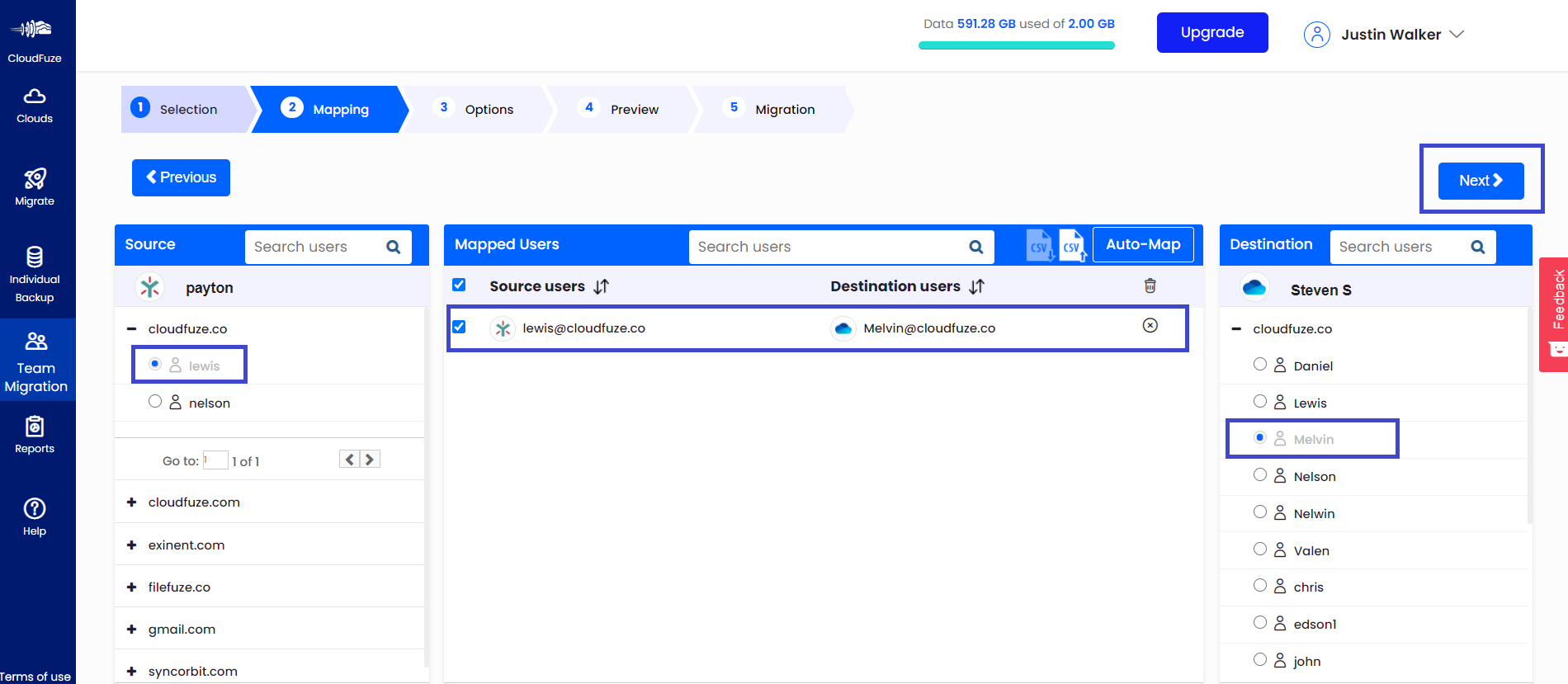 Step 9: Name Your Migration
CloudFuze provides a default name for migration. You can rename it with a new name for your convenience. Giving proper names to migration helps especially when running multiple migrations parallelly.

Step 10: Initiate the Migration
Preview all the migration preferences you chose earlier and click on the Start Migration button once everything looks good.

Step 11: Migration Is in Progress
During the transfer process, CloudFuze shows the status as In-Progress.

Step 12:  Migration Has Been Completed
When the migration is completed, the status will show as Processed.