How Your Business Can Benefit From Migrating to Office 365
1. Introduction
Companies considering migrating to Office 365 (Microsoft 365) can find it challenging to understand whether the move can actually improve business outcomes. This is because the migration process is a significant undertaking that requires much involvement from the decision makers, CTOs, CFOs, management, and IT.
So, how can businesses know if the decision to migrate to Office 365 will help generate higher ROIs? If your company evaluates this decision, we recommend going through this guide. It discusses the business benefits of migrating to Office 365 in deep detail.
Benefits of Migrating to Office 365 for Enterprises, SMBs, and MSPs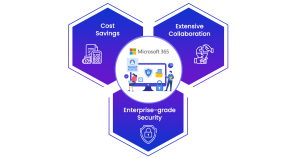 1. Cost Savings
Most businesses plan a migration to Microsoft 365 for cost savings on a large scale. This is because Microsoft 365 for businesses costs a bit less than other standard cloud storage services like Box.
For example, Microsoft 365's per-user pricing is lesser than Box's (as highlighted in our Box vs OneDrive comparison guide). So, saving a certain amount for every user has a compounding effect which results in significant savings on the overall annual plan.
Companies can benefit from cost savings not just in pricing plans but also in add-ons like Slack, third-party email services, and other services that are needed for user collaboration.
This is because Microsoft 365 cloud suite has all the collaboration apps, such as Teams for chat and calls, Outlook for emails, OneDrive and SharePoint Online for centralized storage, and world-renowned Office apps, including Word, Excel, and PowerPoint.



So essentially, businesses do not have to pay extra for third-party email, chat, and other such services in Microsoft Office 365.
Microsoft 365 also includes a host of other apps, such as OneNote, Yammer, Viva Insights, and Power Automate, that improve user productivity and collaboration.


2. Extensive Collaboration
Businesses planning to migrate from Box to OneDrive and SharePoint Online or from any other standard cloud storage or local storage can significantly improve user collaboration, which ultimately helps improve business outcomes.
All the go-to apps in Microsoft 365, including Teams, Outlook, OneDrive, SharePoint Online, Word, Excel, and PowerPoint, are interconnected in the SharePoint intranet. The tight integration between these apps helps improve collaboration for individual employees and their teams.



Similar to SharePoint, Teams plays a critical role in making Microsoft 365 one of the best collaboration-focused cloud suites. Users can share any OneDrive and SharePoint Online file and folder in Teams with a shareable SharePoint link that is created automatically.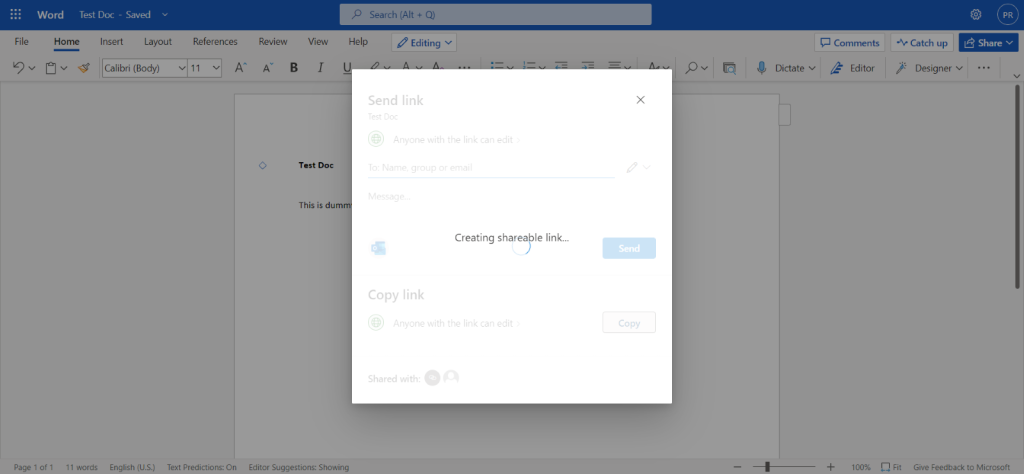 Simply pasting the shareable link in Teams will generate a preview of the file.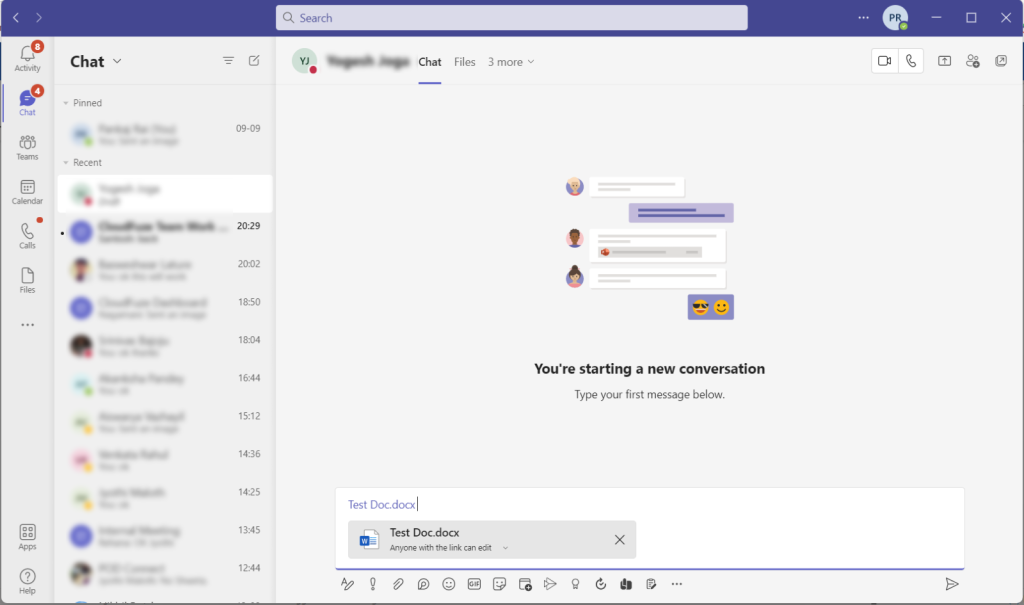 The file preview is utilitarian in design. Users can access it to make changes in sharing permissions right away before sending it in the message.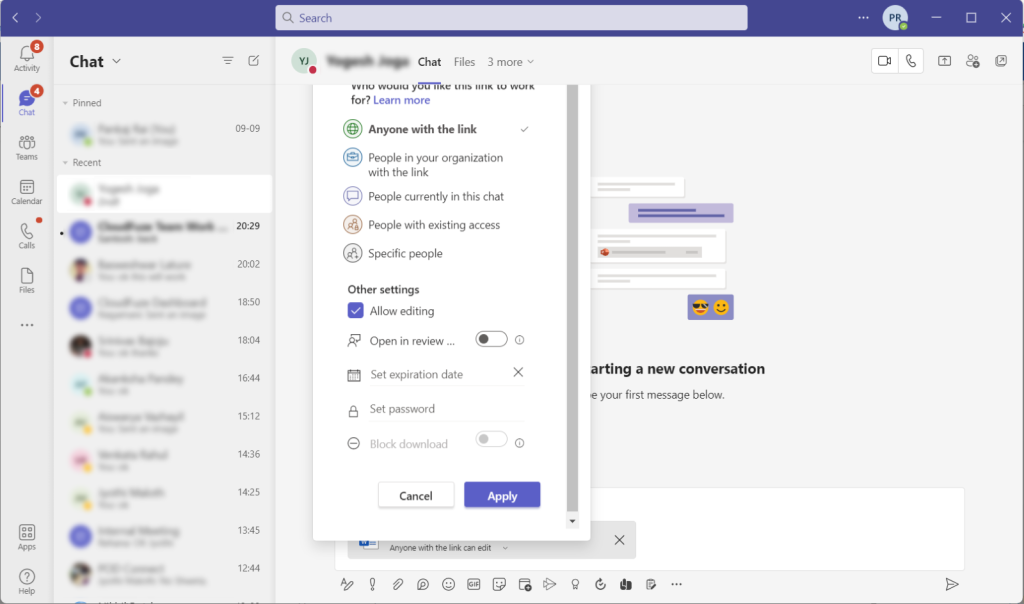 Users can also natively open shared files in Teams, such as Word documents.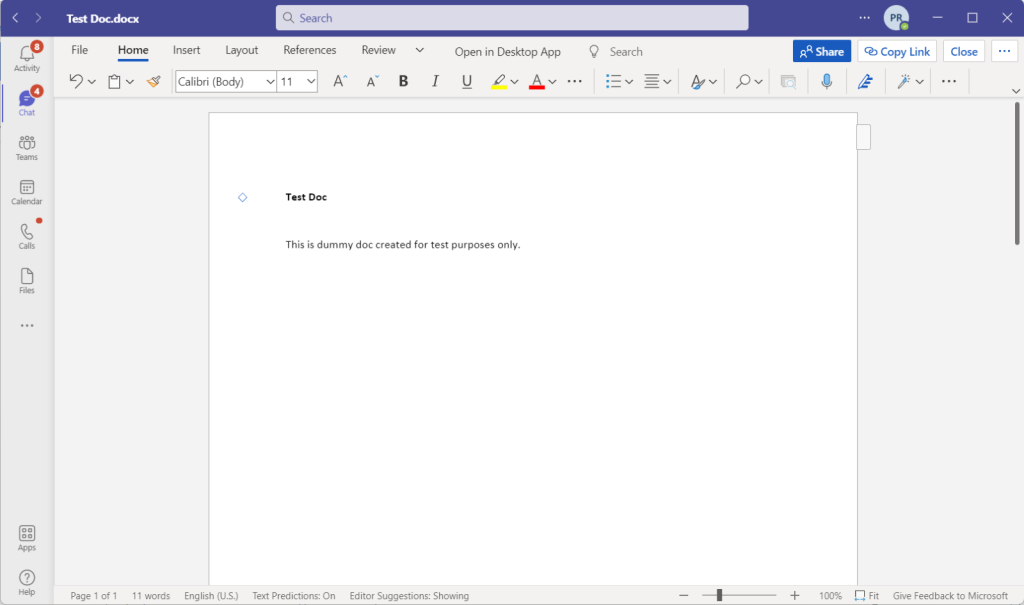 Teams can also integrate with many Microsoft 365 apps and further improve productivity and collaboration.
3. Enterprise-grade Security
Companies considering migrating to Office 365 can also benefit from enterprise-grade security available for all apps, such as OneDrive for Business, SharePoint Online, Teams, Outlook, etc. Microsoft uses AES 256 encryption for data in transit and at rest.
Microsoft also ensures optimum security in Microsoft 365 at a physical level by putting multiple security measures, such as multifactor authentication, in their data centers. You can learn more about it here.
4. Improved Productivity
Working in Microsoft 365 also helps users (employees and their teams) improve their productivity with apps such as Viva Insights, Calendar, Office 365 dashboard, and many more. For example, users can learn whether they are on top of their schedules with Viva Insights.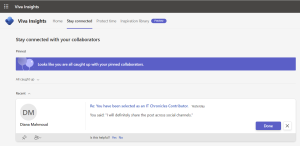 Microsoft Calendar seamlessly syncs with Teams, making it effortless for users to work according to their everyday schedules.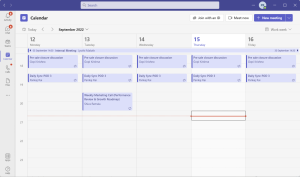 Microsoft Calendar also integrates with Outlook for schedule/meeting notifications and management. The full visibility of all tasks in Calendar natively in Outlook makes it easy for users to manage their day accordingly.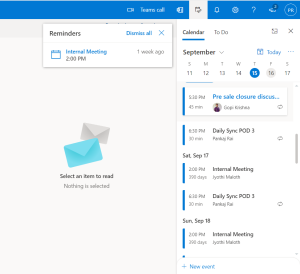 5. Operational Efficiency
Improving operational efficiency on an organization-wide scale is simple in Microsoft 365. Individual employees and their teams can use Power Automate to automate various tasks, such as re-routing emails, document approval, saving Outlook attachments in OneDrive, and many more.


Users can also leverage the convenience of Sway to create professional documents, presentations, and newsletters efficiently. The readily available templates make it easy for users to prepare visually striking documents, which can take a lot of time.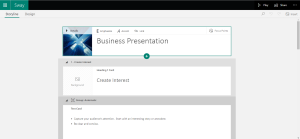 CloudFuze Helps Businesses Migrating to Office 365 Ensure Complete Success
Businesses planning a comprehensive migration to Microsoft 365 need a discrete migration tool like CloudFuze X-Change since manual migration can waste a lot of time and money. CloudFuze's readily available tool makes it hassle-free for businesses to:
With CloudFuze, companies can ensure 100% replication of source cloud data structure in OneDrive for Business and SharePoint Online. This can be done by preserving the following features:
Root and inner folder/file permissions
Timestamps
File versions
Embedded links
Shared links
External shares
In-line comments
CloudFuze also helps businesses automate the process of overcoming OneDrive and SharePoint limitations, such as file/folder naming conventions, to speed up the entire migration process.
We recommend checking out our Office 365 migration guide. It details Office 365 migration step by step with migration webapp screenshots.