Data Migration Reconciliation for Businesses Moving to Microsoft 365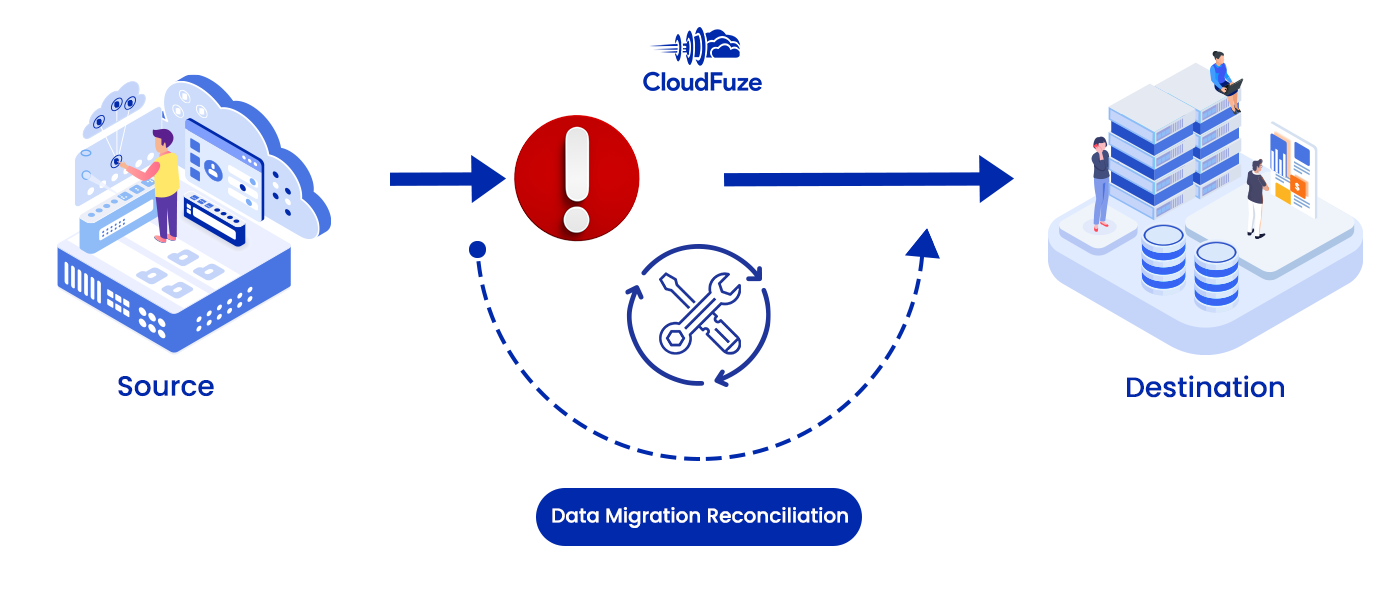 The more complex the data migration project, the higher the risk of data migration issues, such as files going into conflict, links broken after migration, etc. Although having a solid migration strategy helps, businesses need to be extra prepared to deal with any type of disruption the migration project may face.
If your company is currently working with a particular migration vendor and is facing migration issues, this data migration reconciliation post is for you.
This guide also serves as a go-to resource for IT admins researching reconciliation in data migration as part of planning their company's migration project.
Common Data Migration Issues and CloudFuze's Reconciliation Techniques
Many businesses have integrated our data migration reconciliation solutions after facing issues and limitations with their previous migration vendors. Here are some of the common issues they have met before integrating our reconciliation solutions that have a track record of proven success:
1. A Certain Section of User Accounts Not Migrated (CloudFuze's Solution: Comparison Delta)
Many businesses (enterprises and SMBs) have partnered with us to resolve the issue of certain sections of user accounts being missed out on that they faced with their previous migration vendor. After helping many businesses with this issue, we have identified two common reasons:
Lack of comprehensive user account mapping
Limitations of the tool in migrating high-volume user accounts
One of our primary data migration reconciliation techniques, comparison delta migration, has helped businesses resolve this issue quickly and cost-effectively.
CloudFuze's comparison delta feature compares source and target environment data scans for missed data and migrates whatever is missed to the destination environment.
CloudFuze's comparison delta works for migrations into Microsoft 365 from various clouds. Here are some of the primary combinations:
2. Permissions Not Intact on Certain User Accounts (CloudFuze's Solution: Comparison Delta)
We have had several enterprises (migrating to Microsoft 365) come to us to resolve the partial failure in migration permissions they faced with their previous migration partner. Some of the common reasons we have found for this issue include:
Complex permissions linked to user accounts
Inadequate tool capability of the last migration vendor
Over the years, we have used comparison delta for this issue as part of offering enterprises the most viable data migration reconciliation solution.
3. Certain Files Going Into Conflict (CloudFuze's Solution: Auto Re-Try)
Many businesses have also partnered with us to resolve file conflicts caused by their earlier migration vendor's tool. The most common and primary reason for file conflicts is improper mapping.
With CloudFuze, businesses can resolve file conflicts with an automated function called Auto Re-Try. This function of our migration platform identifies files that have gone into conflict and automatically starts the process to re-migrate them to the destination.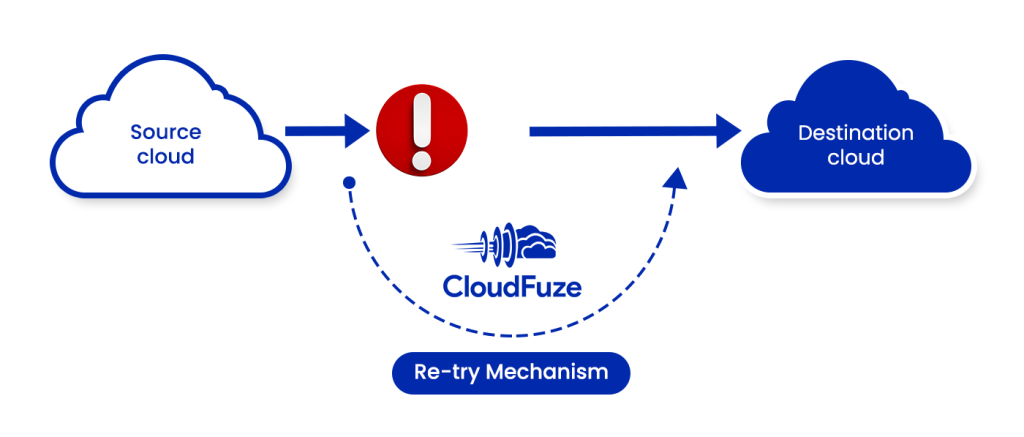 Learn More From Our Migration Team
Learn more from our migration team about how CloudFuze has helped Enterprises, SMBs, and MSPs recover from migration issues associated with their previous migration vendors through comparison delta and other data migration reconciliation solutions.