US Senate Migrates Box to OneDrive
The US Senate partnered with CloudFuze to migrate over 2000 users and 50 TB of data from Box to Office 365 (OneDrive for Business and SharePoint).
About the US Senate
The US Senate is one of the most influential governing bodies in the world. Senate is one of the two legislative bodies that make up the United States Congress. With two representatives from each state, the US Senate plays a pivotal role in passing bills, acts, and laws.
ORGANIZATION: US SENATE
INDUSTRY: GOVERNMENT
COUNTRY: UNITED STATES
EMPLOYEES : 2000+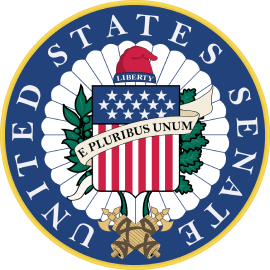 Major Challenges
The US Senate was using Box as their primary cloud storage and collaboration tool. The organization, however, opted to use Office 365 and needed to transfer a lot of data, users, and sharing permissions. It was this time the organization realized that they would need a secure tool to automate the migration.
Migrate 2000+ Box user accounts
Transfer 50+ TB of data
Migrate file sharing permissions
Migrate metadata, shared links, version history, and Box Notes
Implement strict data security, residency, and privacy rules during the migration
Data Security Was Top Priority
The US Senate evaluated several tools and was not satisfied with them mainly from a security standpoint.
Senate discovered CloudFuze as a part of their solution discovery and reached out to us requesting more details about the product. CloudFuze quickly understood Senate's migration needs and arranged a demo session.
The Senate reviewed all the Box to OneDrive migration solutions on the market and decided to go with CloudFuze. The organization chose CloudFuze mostly because of the highest level of data security the product offered. In fact, CloudFuze was the only product that met all their data security and privacy needs.
Download the Box to OneDrive migration case study and read more about the migration process.