How to Preserve All Timestamps When Migrating Data to Google Drive
All files and folders created in any cloud include timestamps. It gives you an idea of when a file or folder was created, when it was last updated, and when it has been accessed most recently. So, businesses must preserve the timestamps of each file and folder when migrating data to Google Drive.
The robust, secure, and reliable CloudFuze cloud-native platform lets you seamlessly move all files to Google Drive while preserving timestamps.
How CloudFuze Transfer Timestamps when Copying Files/Folders?
CloudFuze migrates original and modified timestamps of all files and folders to Google Drive from any source cloud. In addition to timestamp migration, CloudFuze migrates other features, including permissions, versions, comments, embedded links, shared links, and external links.
Once user mapping is done, CloudFuze allows you to choose the migration options based on your business objectives, as shown in the image below.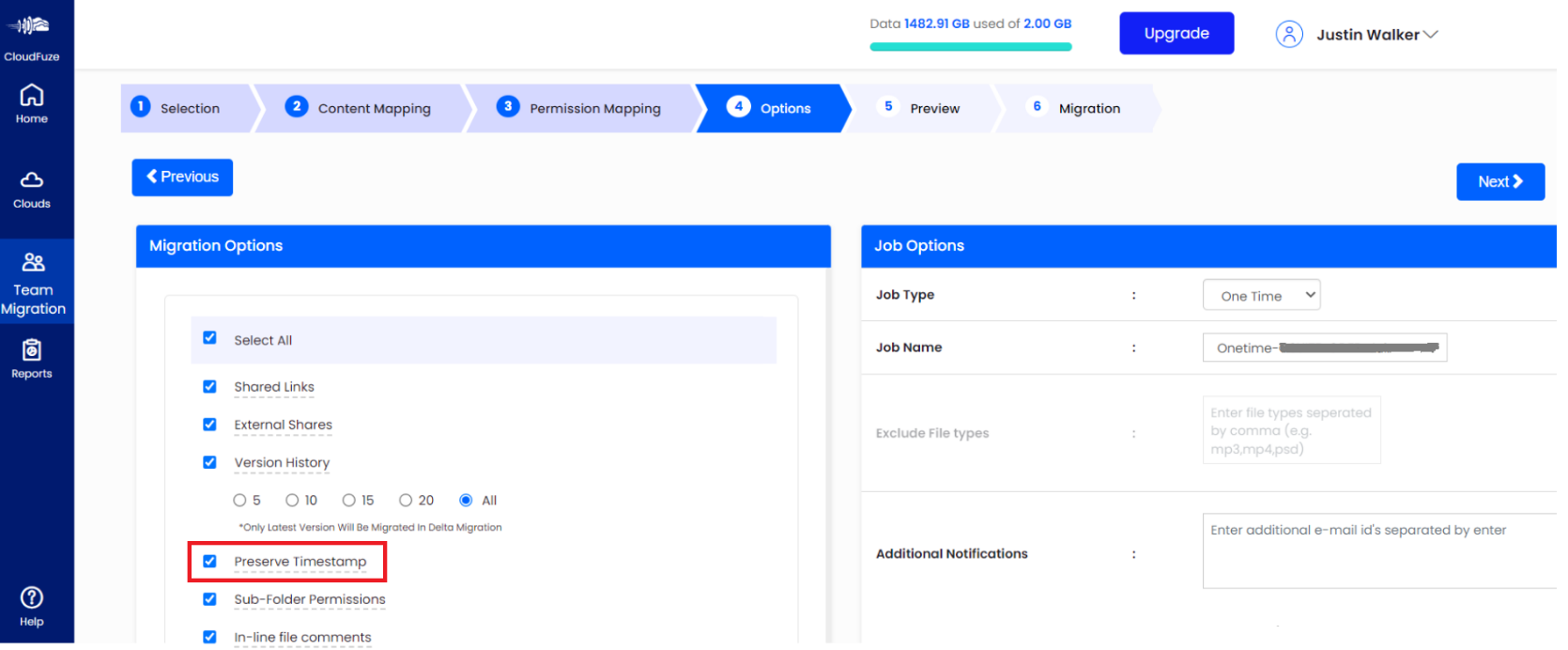 Upon completing the Google Drive migration, the users can see all the files and folders with the timestamps migrated to Google Drive.
For timestamp migration to Google Drive, CloudFuze supports the following source clouds:
CloudFuze preserves the original and modified timestamps while copying files and folders from the source cloud during both one-time and delta migration.
Here is an example of how a timestamp of a file in Dropbox is migrated to Google Drive using CloudFuze.
File created in Dropbox

Dropbox File migrated to Google Drive with Timestamps.
Successful migration to Google Drive requires a proven approach that completely and securely migrates data with all the features. CloudFuze, being one of the market's few enterprise-ready cloud data migration leaders, can seamlessly handle massive, high-risk, and mission-critical migrations.
Our dedicated migration team will handle the entire migration process, providing you with high levels of assurance. Contact us and let our experienced migration specialists help you overcome the challenges of your Google Drive migration project.