Use of SaaS Management Platform for SaaS Operations
Organizations all over the world are increasingly adapting to SaaS services. Even before the pandemic, enterprises moved towards SaaS applications as part of their digital transformation initiatives. It evolved due to the uniqueness of SaaS Applications in the workforce. It resulted in a trained practice for IT, acquisition, and business experts. As a result, its diversified applications improved the goal and managed the software purchases.
The explosion of SaaS applications across industries of all shapes and sizes has significantly changed work methodology everywhere on the globe. Experts think remote work is here to stay no matter how the pandemic changes course.
With organizations using all kinds of SaaS apps to fill every gap and need, SaaS services will be on the rise soon.
However, as your business adopts more SaaS apps, IT will find it challenging to manage and safeguard a growing portfolio of applications while simultaneously providing end-users with a best-in-class experience.
The most apparent answer to this challenge is a SaaS management platform (SMP). But today, it is essential to understand that the SaaS management platform is a crucial business necessity and not a luxury for your organization.
Before emphasizing the need for a SaaS management Platform, let us first understand it.
What is a SaaS Management Platform?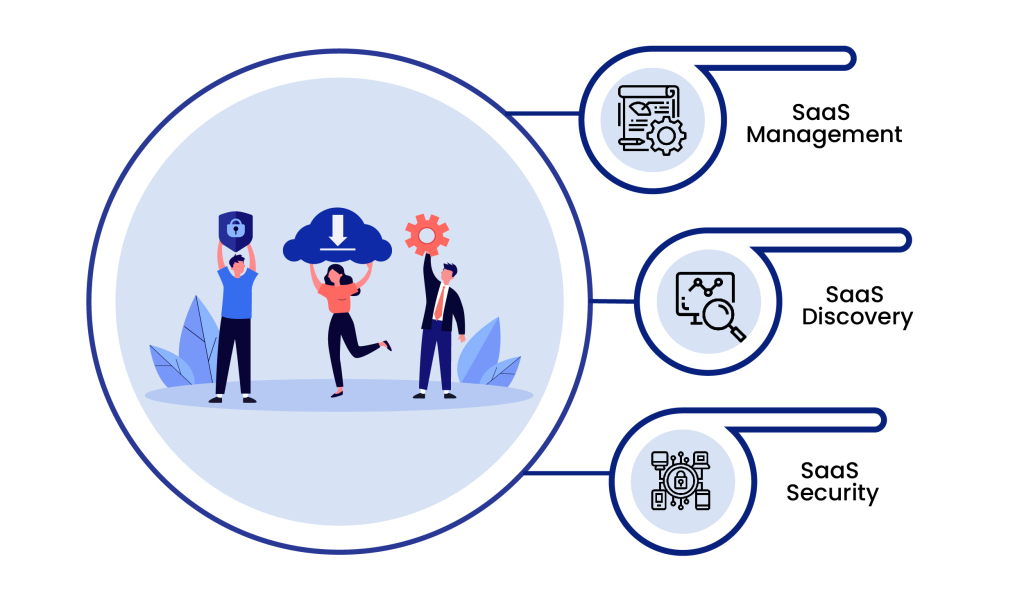 A SaaS management platform is an action-driven plan that keeps track of all the services offered by software services. Managing the onboarding, buying, license or subscription renewals, and offboarding of all the SaaS applications within the organization domain. As per Gartner's report managing SaaS applications with disparate admin controls reduces IT's ability to monitor usage, automate administrative tasks, and create a consistent security posture across the portfolio. Scalable SaaS portfolio management requires I&O managers to adopt SMP tools. SaaS Management Platform is an all-in-one technology that helps IT in implementing the three fundamental SaaS operational principles (SaaSOps):
1. SaaS management
SaaS management is the automation and centralization of management responsibilities across a company's entire software-as-a-service (SaaS) applications. Its main aim is to minimize the threat from bulky tools or technologies, boost the usefulness of bought software, to upgrade the potency of the end users who install the SaaS applications.
2. SaaS discovery
SaaS discovery is the most crucial staircase in the SaaS management platform, allowing complete visibility into all SaaS applications running in your environment. Hence, giving the exact figure of redundant applications and replications.
3. SaaS security
This is the practice of finding sensitive and unshared data in your SaaS portfolio and actively working to reduce security concerns. Applications support access from any device. Hence, several sensitive data and information are at higher risk. This secures the user's data, news, and privacy in cloud-based applications.
All the three practices of SaaS operations mentioned above are a high priority to every organization. It executes manually. But the explosion of SaaS apps presents some unique security challenges. For example, the manual practice of managing a vast SaaS portfolio is also prone to errors and is not a practical solution.
Why do you Need a SaaS Management Platform?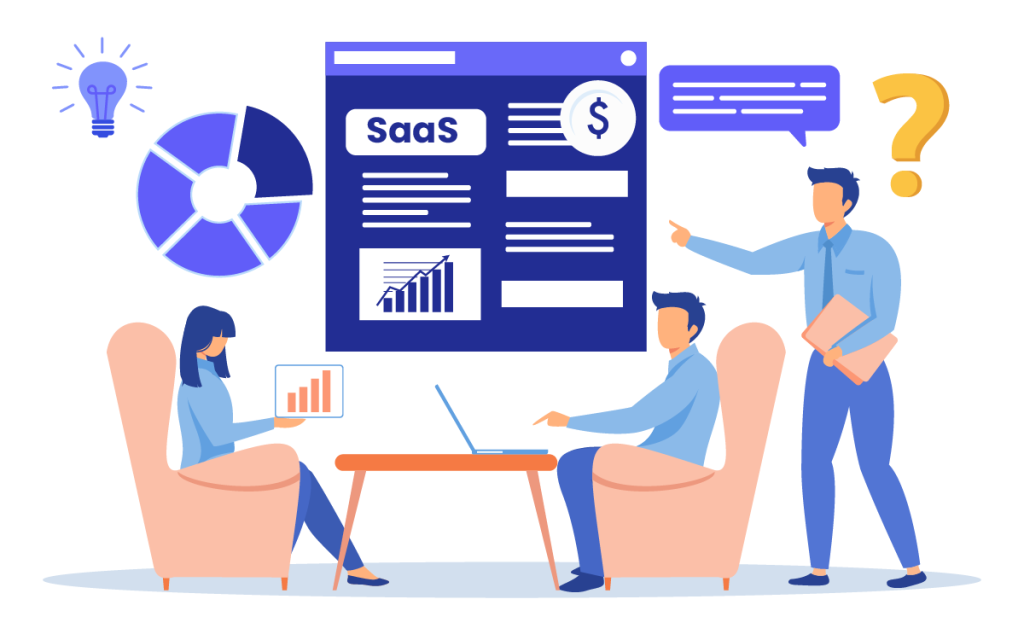 Earlier IT used to perform manual labour daily. However, the evaluation and understanding of the SaaS Management Platform increase its importance in calculating the physical work.
Software as a service is a platform where users are introduced to applications with unique features through internet services. Installing and supporting the software is no more a riddle, as it gets re-accessed by the internet. Handling software and hardware complexities are no more in the frame. Today businesses are more compatible with cloud operations.
Let us discuss some of the benefits and challenges of the SaaS Management Platform.
Benefits of SaaS Management Platform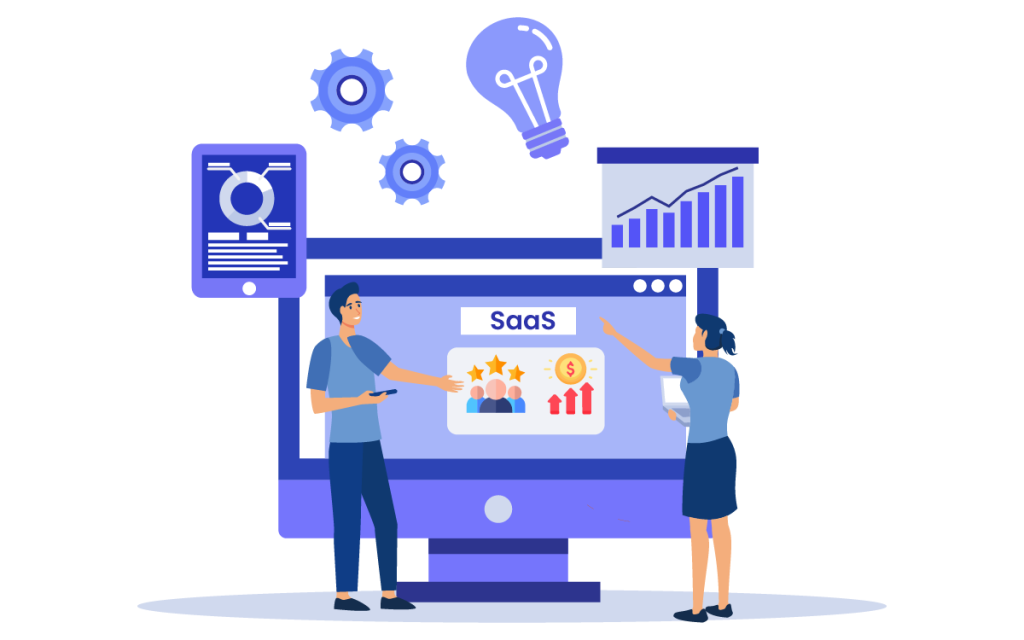 For computer programmers, SaaS Applications are like aspirations that generate revenues for any organization. Thus, a new term, SaaS Asset Management, is introduced in this reference. Asset Management is nothing but gives you access to the latest technologies and professional support, turning into long-term customer relationship management.
SaaS Asset Management is quick in deployment than traditional software. Some other advantages it offers in the SaaS management platform are as follows.
Automation: Service automation is the key benefit of the SaaS management platform. It is easily accessible through the internet browser 24*7 on any device. After buying subscription plans, the bulk of work can be done and installed by a third party. It simply relates to revenue earning even when your employees are not at work.
Operation Management: It needs no more installation, updates of equipment, or old licensing regime.
Spend management: No more upfront hardware charges. Flexible payment models like to pay for those tools and features you use.
Flexibility: Quickly finds the solution range to adjust the changes needed.
Information processor: there should be daily data backup
Problem solver: access to data reporting and intelligence tools
Strengthened security: SaaS vendors invest significantly in data security with maximum application usage.
Stability and certainty: It is easy to calculate revenue in a short period based on the subscription charge. SaaS software model enables the owner to keep track of all the invoices, renewals of subscription plans, expiry of contracts, etc. Minimal risk of sudden loss in revenue.
No Piracy: SaaS vendors never sell the license for the software. It delivers the subscription on the concept pay for use only. Cloud storage is the leading platform for data storage and access by consumers. Hence reduces the risk of software piracy. Data is stored as the server is managed.
Shrinking IT Infrastructure: The IT companies are supplying SaaS on their computers and servers for the end users. Companies need not buy servers to regulate and manage their data and information. This will, in return, increase the profit and save time and money, and freedom to application usage.
Challenges of SaaS management platform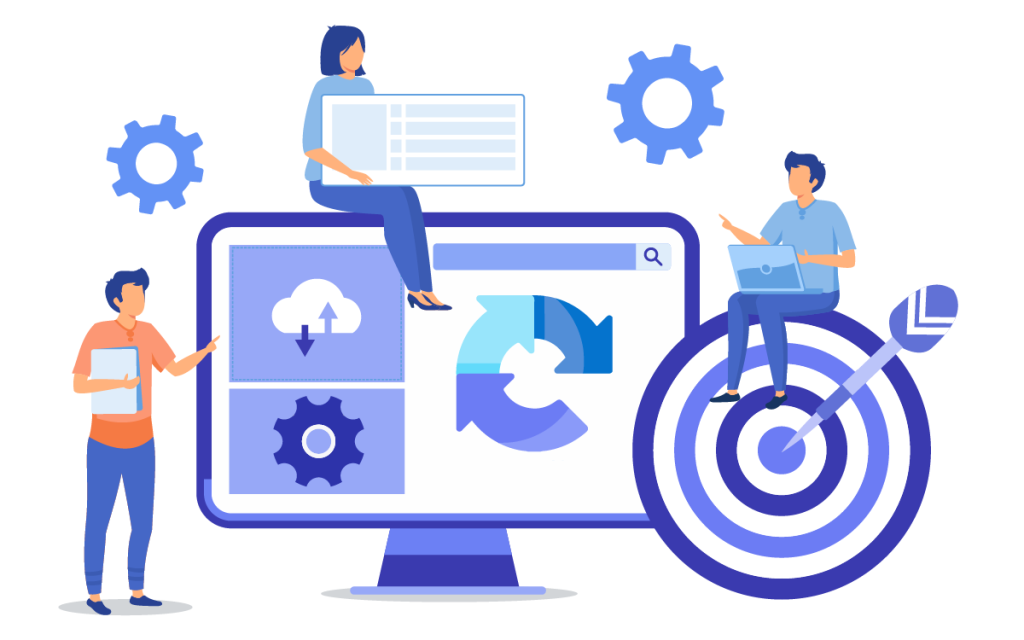 The advantages offered by the SaaS Management platform are unique if and only if there is secure internet signal strength. Thus, this internet connection becomes a significant challenge for SaaS Operations.
But with the upgradation of 5G, this concern is less trivial; further, there are other challenges in this context.
1. Dropping of control
The vendor controls everything from management to its capability. Hence the end users are just the service executes.
Minimal personalization: Most SaaS vendors offer limited customization for the users in SaaS applications and their operations.
Steady speed: SaaS operations can delay more than the client or server apps.
Unreliable security: SaaS providers pack up with safety measures in the application itself. The service providers must check and take strict standards for data security.
While businesses are progressively using SaaS apps and SaaS tools, the IT department is still struggling with how to safeguard their cloud conditions. Even though cloud applications make life easier for end-users, the IT team continuously pursues a set of targets to discover, manage and secure a cloud environment.
SaaS Operations offer many advantages to any business organization, either flexibility or saving. For example, SaaS Vendors supply automated workflows like installing, updating, and managing the software. This management and security help the employees to aim more significantly on their objectives.
Evolving agreement requirements and regulations.
Advanced Security breach tactics
Off boarding user error due to manual tasks across a vast portfolio of applications
It is incredibly challenging for IT employees to manage and safeguard all SaaS apps individually.
Consider the various processes involved in an employee life cycle; Onboarding, mid-life changes, and off boarding. IT teams have a massive workload for executing these processes without SaaS management software.
2. Visibility
The ease of acquisition for SaaS applications allows anybody in the organization to sign up for a new SaaS service without the knowledge of IT. It is easier than ever to expose confidential data, whether intentional or not. The existence of shadow IT makes it more difficult for IT teams to secure their enterprise data. As a result, IT Teams usually miscalculate the exact number of SaaS applications used in their businesses. Approximately 100 to 200 percent more applications exist than expected and are not marked by any management plan.
3. Complicated groundwork and funding
Unexposed SaaS applications lead to uncertainty of SaaS subscriptions. This results in inadequate funding and excessive expenses. This, in turn, will be a great challenge for any organization if they lack or insufficient budget for any value-added product or services; it can restrain the companies from having investments. We understand that businesses have limited funds and resources. So, it becomes the responsibility of the IT leaders to check the software accessibility and its growth potential to have innovative drive throughout the business.
4. Escalating vendor leadership
The application usage above 100 to 200 percent will let you engage with over 200 more vendors, pacts, and renewals. Consequently, the case becomes a full-time role. The IT Teams, the finance, and acquisitions generally lose sight of the reasons behind every SaaS purchase and thus function blindly. Therefore, looking at every purchase of licenses and redundant applications becomes very predominant, so there is no wastage of resources. Again, IT leaders are supposed to handle cross-checking every necessary detail and risk for companies. Consolidated licenses can be a good deal in place of many applications, and their renewals are either used or unused.
Conclusion
SaaS management platforms help the organization discover its entire SaaS stack. SaaS stack includes the unsanctioned and shadow-banned applications used in their environment. Therefore, with this organizations can better safeguard and secure their data with clear visibility into the SaaS stack.
Organizations can better safeguard and secure their data with clear visibility into the SaaS stack.
SaaS services have many advantages. With a SaaS management platform, you can quickly reduce the drawbacks of its expanding use. While every organization is unique, SaaS management software solutions are the most beneficial alternative for companies. Securing and helping employees get the most out of their SaaS applications, SaaS management platforms prove to be the best solution to all SaaS challenges.
The future of SaaS promises a giant leap forward in cloud computing. The innovative designs and the technology adoption by the companies will be high in demand with the supply. Many tech predictors forecast the reawakening of SaaS Technology aiming at mobile devices. Some companies believe that artificial intelligence will take over the SaaS market like logistics, retail, and transportation.
As there will be an advancement in technologies, there will be an evolution in SaaS models. Though thinkers can think out of the box to find the solution, readymade SaaS tools will always have their place in the business models.
SaaS is a bunch of opportunities to work in the interest of the users and the suppliers. Organizations will always have a demand for the proactive IT group. These IT pros can analyse, evaluate, and design cloud computation solutions to meet the requirement of the current and future.