6 Dropbox for Business Security Features & Permissions that Every Admin Must Know
Cloud storage and workplace collaboration service like Dropbox is generally considered safe. With that said, there is always a possibility of data breach or loss if the environments are not secured well enough.
This article aims to help Dropbox business admins understand the security features and utilize them to tighten the data security.
1. User Provisioning


A tool in the Admin Console invites users to Dropbox Business manually by an email invitation. Otherwise, it automatically combines with an existing
Active Directory -Admin Dropbox business helps to create or remove accounts from an existing Active Directory. Once it is integrated Active Directory possible to manage membership.
2. Sharing Permissions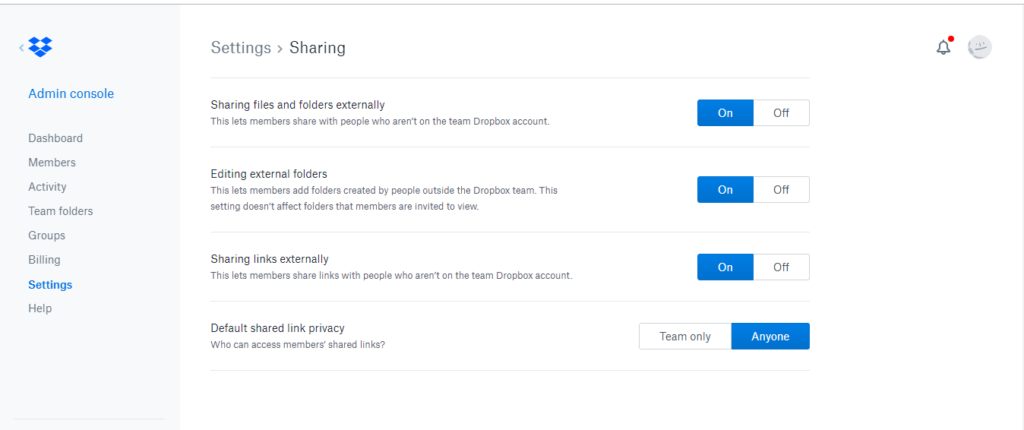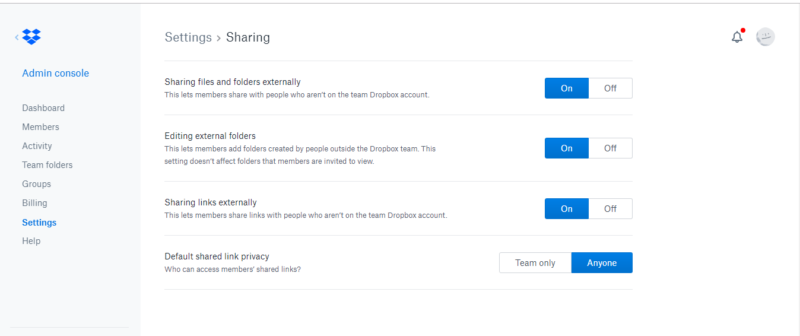 Dropbox Business Admin
can control whether team members can share the documents with people who are outside of their organization. If sharing outside of the team is disabled, team members will not be able to share any of the organizations with outsiders via shared links or folders.
3. Authentication


Single sign-on (SSO) in Dropbox for Business is structured to allow team members to access only when they sign into a central identity provider. Admin can set two-step verification for all the team members or just for a specific person. Admins can also reset passwords for individual users or to the entire team
4. Remote Wipe

Remote Wipe is another powerful security feature from Dropbox that helps the organization have complete control of their data. When an employee leaves the organization or when a work device is lost, Dropbox Business admin can wipe all the data using the Remote Wipe feature, leaving no trace of information in the account or device.
5. Enforcing Strong Passwords


Dropbox Business admins can set new passwords or reset old passwords for team members. This feature helps admins keep their Dropbox environment safe from potential security threats. Besides, Dropbox also gives an option for admins to enforce team members to use a strong password.
6. Activity Reports


A Dropbox Business admin can generate activity logs anytime they need it. The logs provide detailed information about admin actions, devices, sharing, logins, etc. This feature comes in very handy for admins from a security standpoint. These logs or reports can be exported to CSV format.