Copy Dropbox Folder to Google Drive Via CloudFuze Folder Display
Migrating from Dropbox to Google Drive can be quite challenging, especially when it involves several user accounts, each with multiple folders to migrate. Using the right data migration tool and an effective content mapping approach is essential to overcome one of the common migration challenges of copying multiple Dropbox folders to Google Drive.
This guide explains how CloudFuze's folder display functionality makes mapping folders of each user account from Dropbox to Google Drive easier.
Simplify User and Content Mapping with CloudFuze's Folder Display Function
The existing practice of mapping the user accounts from source to target cloud through CSV mapping is successful but can still be tedious, especially when migrating several thousands of user accounts.
But you can easily get over this migration gap to copy folders from Dropbox to Google Drive using CloudFuze's folder display feature, considerably reducing your IT team's efforts.
After logging into CloudFuze's webapp, select the necessary Dropbox folder of a particular user account and map them to the relevant user accounts in Google Drive.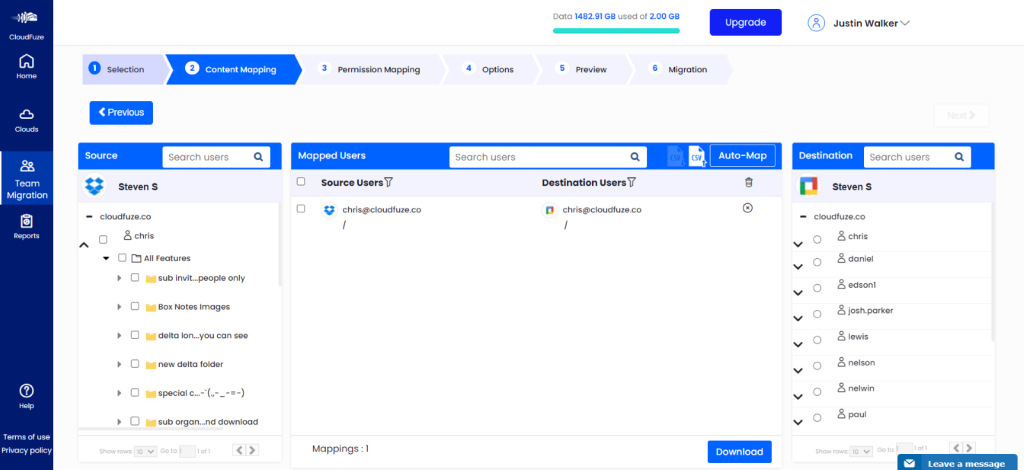 Steps To Use CloudFuze's Folder Display Function
Follow the below steps to copy the Dropbox folder to Google Drive (also applicable for other cloud data migration combinations) easily without any hassle.
Step 1: Configure the Source and Destination Cloud
The first step is to add Dropbox and Google Drive to the CloudFuze webapp and configure them as the source and destination cloud.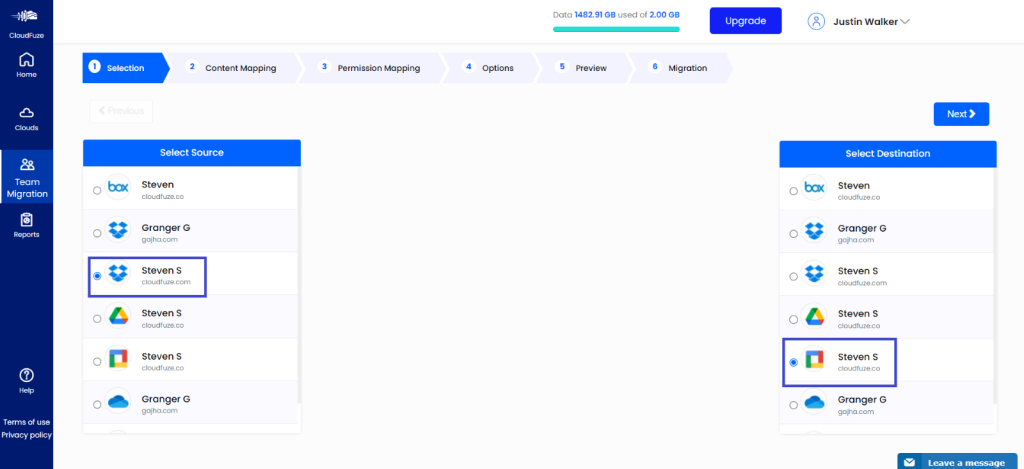 Step 2: Use the Folder Display Function to Choose Folders Granularly
During the content mapping stage, click on the drop-down list under Dropbox (in the source section) and open the folder of each user account.
Our folder display functionality helps you view each folder of every user account and allows you to choose and map them to Google Drive in a granular approach.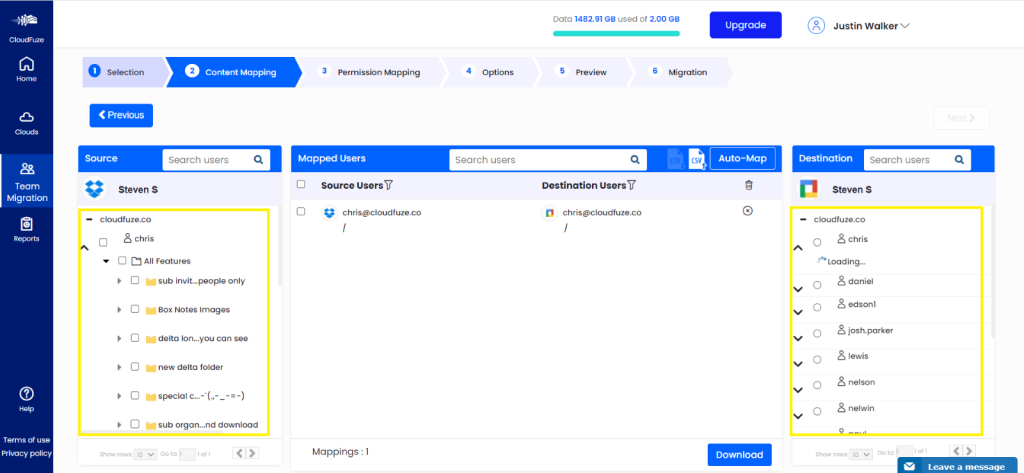 Connect with our business migration team for more clarity and support on user account and content mapping for your company's Dropbox to Google Drive migration.