Are Slack Messages Migrated to Teams with Metadata?
Slack messages include timestamps to indicate when they were sent or received. Employees share a lot daily through the Slack communication platform, whether they work remotely or not.
Let's say you need to know when a certain file is shared. Timestamps, such as time, date, month, and year, present next to the message allows you to find what you need quickly.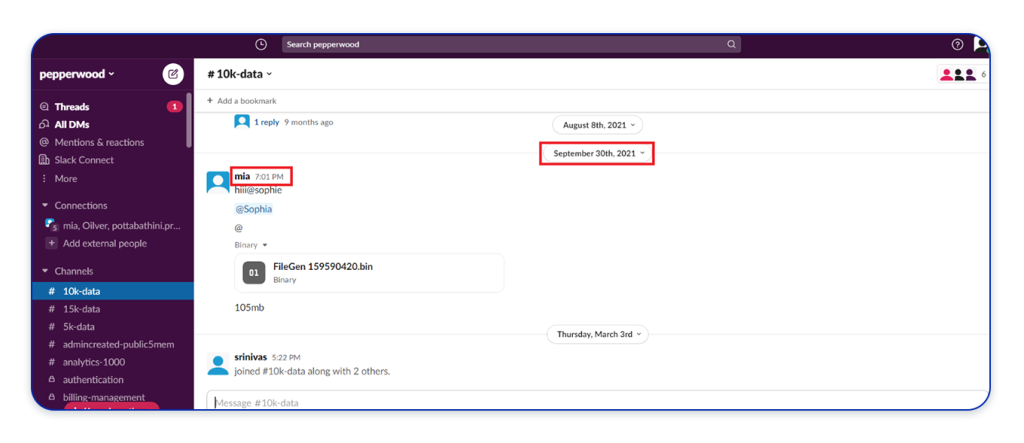 How are Slack Messages Metadata Migrated to Teams?
It is essential to preserve the timestamp of each message when switching from Slack to Teams. Even though there are many migration tools, only a few accurately support migrating timestamps. CloudFuze robust, secure, and reliable cloud-native platform enables you to seamlessly move Slack messages to Teams with timestamps. You only need the following prerequisites to migrate from Slack to Teams using CloudFuze:
Slack admin credentials
Microsoft Teams global admin credentials
A CloudFuze account
Initially, CloudFuze authenticates all the Slack and Teams user accounts to ensure that each user data migration is safe and secure. After authentication, users will automatically be mapped with their IDs. You will also have the option to select specific users you want to migrate.
CloudFuze manually maps the email addresses using CSV mapping if the destination email address changes, as shown in the image below.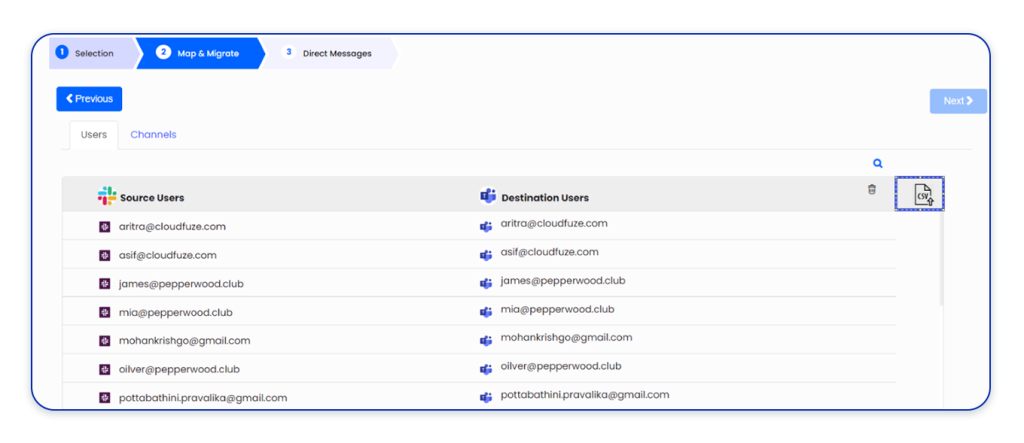 Upon successfully completing the Slack to Teams migration, the users can see all the direct messages, channel conversations, files, emojis, @mentions, and replies with the timestamps migrated to Teams.
Let us see below how a one-to-one chat timestamp of a file Mia shared with James in Slack is migrated to Teams.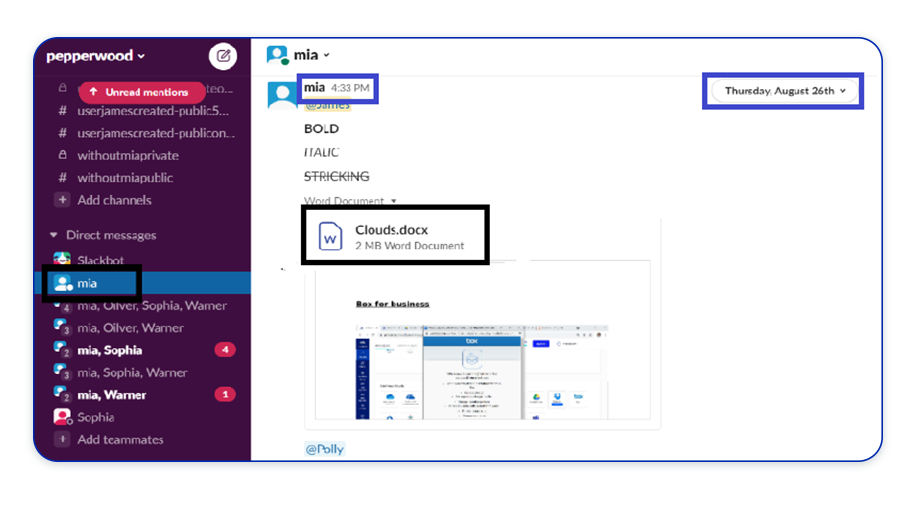 Slack Workspace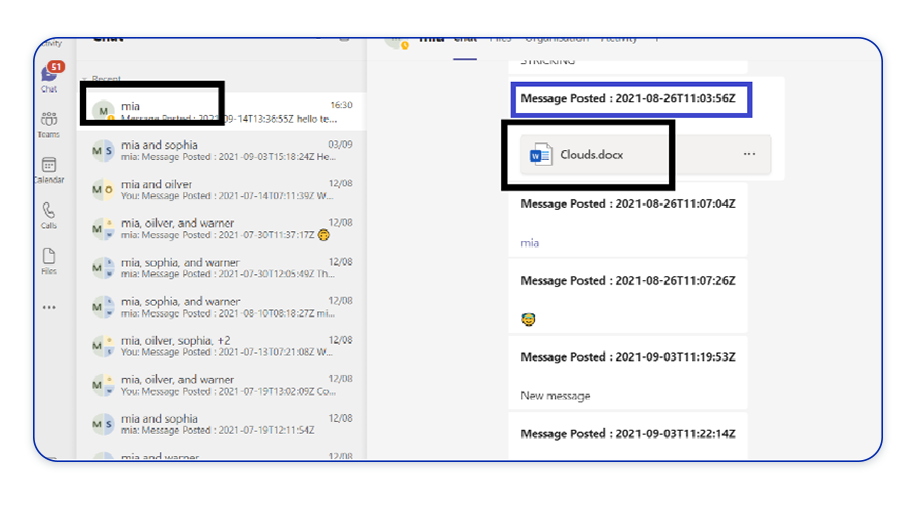 Our migration solutions are tailored to your business requirements, making Slack to Teams migration a breeze. IT Admins can completely rely on CloudFuze to help your organization of any size efficiently and effectively manage the challenges and complexities involved in chat migration from Slack to Teams. Therefore, choosing CloudFuze as your cloud migration partner is highly advantageous and profitable.