5 Commonly Overlooked Challenges to Overcome During Cloud Migration

There is no denying the fact that there are a lot of challenges when it comes to business cloud migration. So much so, businesses tend to miss out on many of them and face complications in the advanced stages of the migration journey.
This post serves as a reminder of some of the commonly overlooked challenges and ways to overcome them to ensure cloud migration success.
1. Making the onboarding process seamless
When the focus is deep on getting the business cloud migration right, businesses may miss out on planning the onboarding process which, in turn, may make the overall onboarding phase longer. And the longer the onboarding stage, the higher are the odds of the migration initiation being delayed.
To make the onboarding process seamless, it's crucial to have your company's as well as the migration service provider's internal teams to work together to amend T&Cs, legal, and discuss commercials.
2. Differences in the user accounts in the source and destination cloud
In many cases, not all user accounts (in the source and destination cloud) are the same in terms of names as well as usage purposes.
E.g., there may be a need to transfer data of an ex-employee in the source cloud to the user account of a new employee in the destination cloud.
When mapping user accounts, pay attention to details in making sure that the data and permissions transfers are mapped from the right source cloud accounts to the right destination cloud accounts.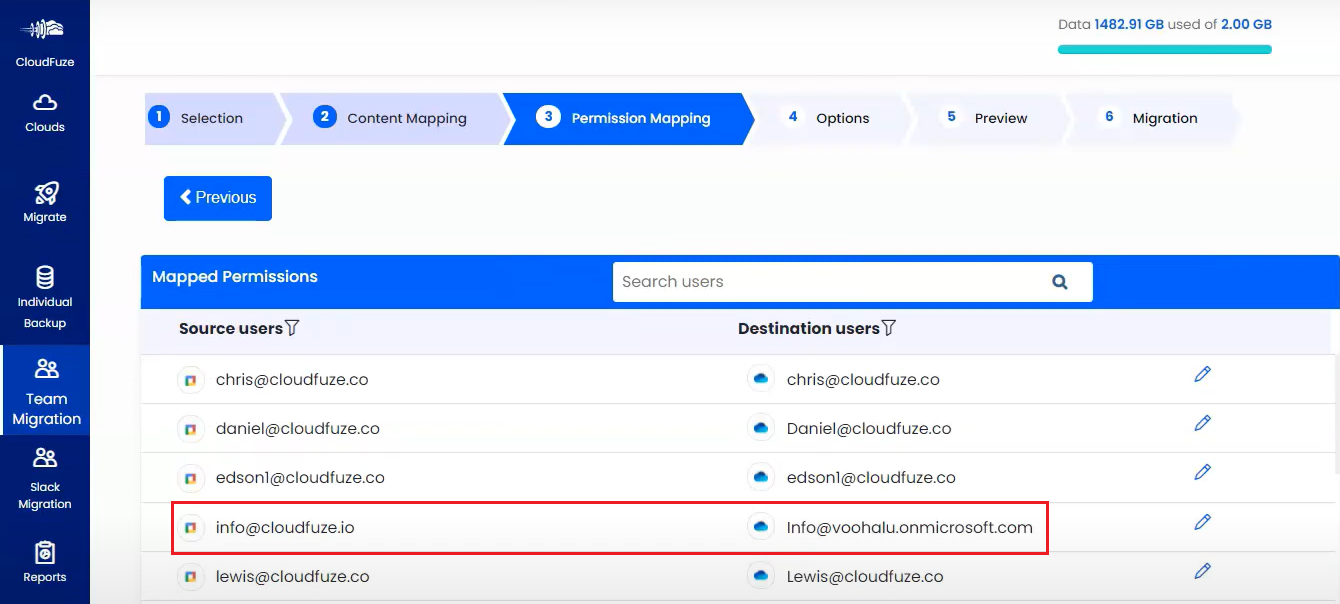 3. Having a custom requirement after the migration has started
It can be a major challenge to deploy a custom requirement after the migration has already started. It can raise the risk of migration disruption as well.
Therefore, it's better to do proactive work by planning all the migration requirements upfront than to waste time and resources on reactive work.
With CloudFuze's managed migration, you get the flexibility to deploy any custom requirement during the migration that you or your team may have overlooked. Learn more from our migration team.
4. Choosing between created and modified timestamps
Out of all the features to choose for the migration, timestamps can be a bit tricky for some businesses. Although you can choose between any two types of timestamps with a migration tool like CloudFuze, it's vital to understand which timestamp will make more sense for your company or individual teams.
E.g., if your company's files and folders are time sensitive, it's best to transfer created timestamps to avoid losing the original file/folder creation date and time.
5. Onboarding the end-users to the destination cloud after migration completion
Helping the end-users make sense of the migrated data and the overall destination cloud is one crucial area to prioritize. Having a proper user onboarding plan helps a lot. Transferring incremental changes via delta migration also helps users rationalize migrated data better.