Six Cool Office 365 Features that Boost Productivity
Microsoft Office 365 is one of the most popular cloud-based suites for enterprise productivity, and thousands of businesses widely use it worldwide. Office 365 is an ocean; the more you explore, the cooler it gets!
We explored Office 365 deeply and compiled these five features that we think boost any organization's productivity significantly.
1. Office 365 Groups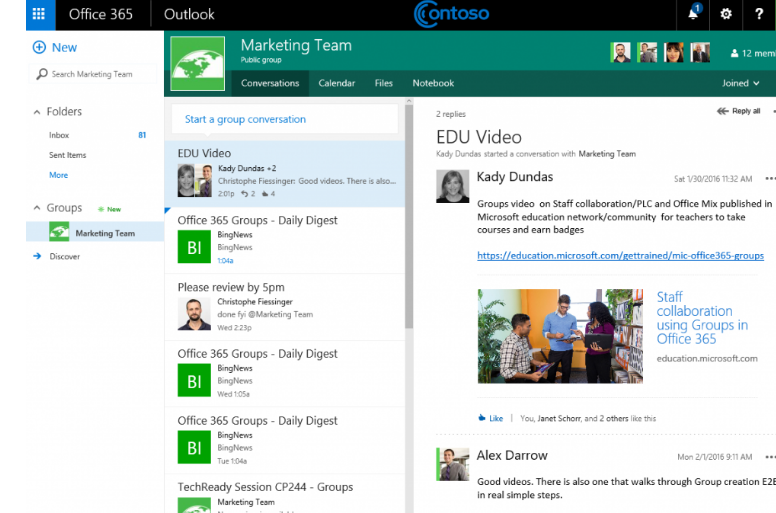 Office 365 Groups help you collaborate with your coworkers by creating documents and spreadsheets, scheduling meetings, and sending emails. A single Office 365 user can create up to 250 Groups in Office 365. A group you created comes with a shared inbox, group calendar, and shared space to save and share files. Learn more about Office 365 Groups.
2. Document Co-authoring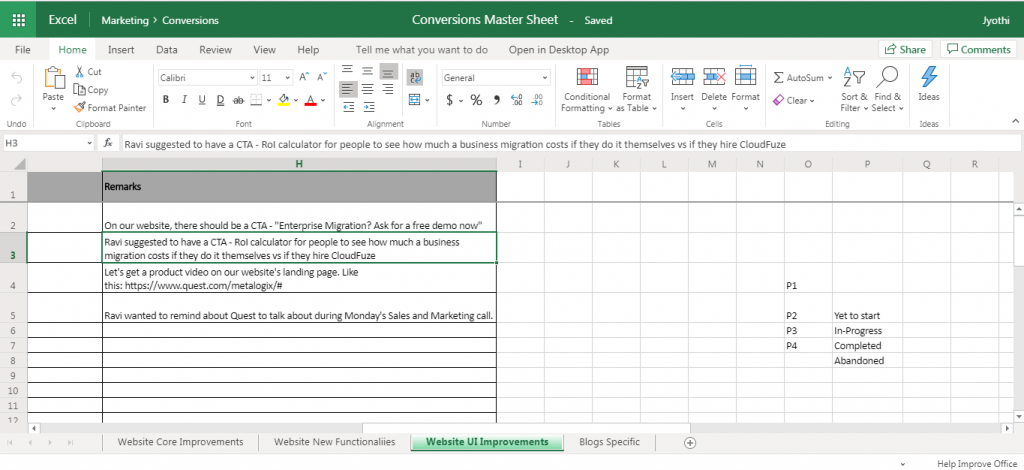 Office 365 allows teams to collaborate and work together seamlessly at the same time. The co-authoring features enable to work together on a single document in real-time. The co-authoring features engage teams and encourage them to work together. Not just that. Those files are available in other Office 365 products, such as OneDrive and SharePoint.
All you need is to create a document or access the existing documents your team members currently own.
3.  Power Map in Excel
Microsoft Office 365 brings data to life in a different way. With maps, you can transform data in Excel into geographical data.  It turns all the data in the rows into a 3D interactive map within Power Map, which contains an inbuilt ability to filter data by using three different filters like List, Range or Advanced.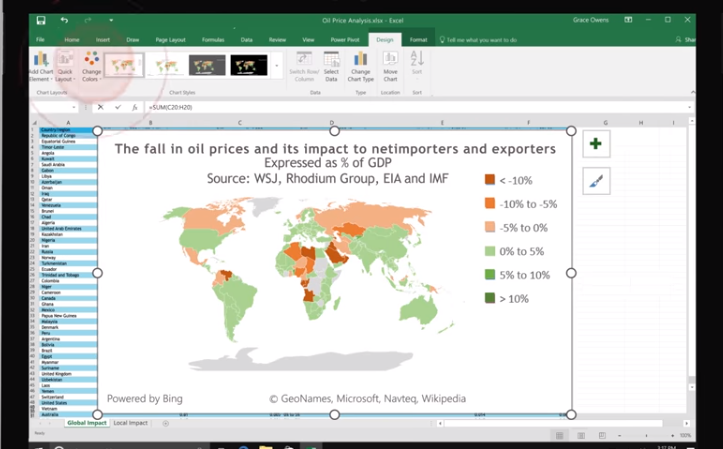 With Power Map you can:
Map Data:
Organize more than a million rows of data in 3D that discoverable on Bing maps and visualize the data with 3D columns, bubbles or pie charts, heat maps, and regions.
Discover Insights:
Get your data in a new way with the help of geographical space and notification that records when data is added, removed, or modified in a change over time.
Shared Stories:
Capture screenshots behind the scenes and guided video tours that you can share widely and keep readers engaged. Tours can export to videos and share them as well. 
4. Email Security
Microsoft 
Emails are popular for communicating easily and an easy way to hack passwords or download viruses and ransomware. That is why Outlook.com came up with robust spam and virus filtering and support from a global security team that works to stop threats.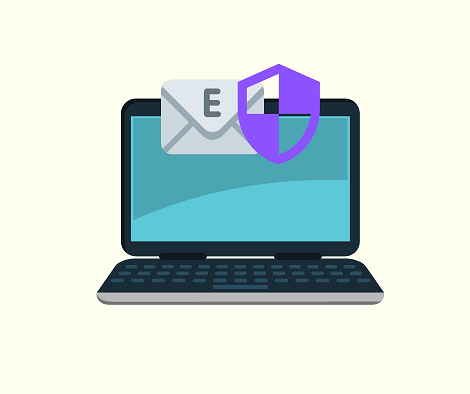 For Office 365 HomeandOffice 365 Personal subscribers, it offers security against the most advanced types of threats can be in two types:
Scanning attachments: 
Advanced techniques detect new types of malware that cannot be seen earlier. It even protects against today's advanced threats.
Checking Links:
When you click a link in your email, it checks whether the destination website can download viruses or malware onto your computer in real-time. If the site found to be malicious, you will receive a warning screen warning not to access the site.
5. Sway

Sway is a digital storytelling app that helps to engage your audience. Its built-in design helps in creating professional, visually appealing reports and presentations. It makes creative videos that can be viewed on any browser on any screen, and it can even be shared with your teammates and customers by simply sending a link. To make the whole process simple, Microsoft Sway allows you to drag and drop your images, text, videos, and charts directly onto your canvas.
6. Microsoft Teams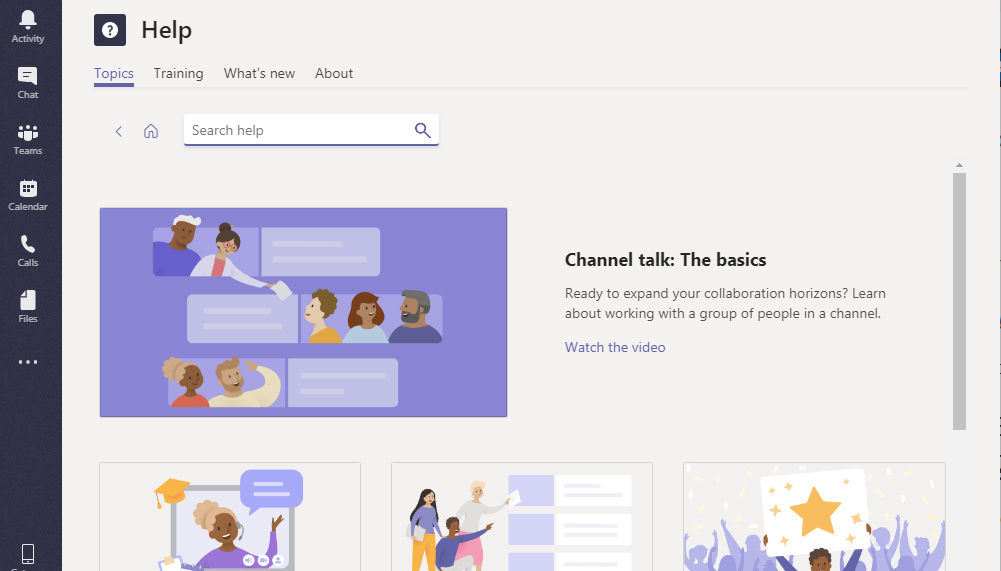 Microsoft Teams is a tool that allows us to create and make decisions as a team. Teams bring all the teammates together in a workspace where you can chat, share files, and work with the business apps.
With the help of teams, you can bring your team members on the same page where you can group chat, online meetings, calling, and web conferences.
To work better on files with built-in Office 365 apps like Work, Excel, PowerPoint, and SharePoint.
When you create your group on Teams, privacy on Office 365 is automatically set as private and cannot be changed.
You can add even more than 600 members to your team's group. Note- This may vary in the future.
The mobile app is also available for your Windows phone, iOs, and Android