ShareGate Alternative: CloudFuze Migration Tool

Businesses exploring the right ShareGate alternative in the market often come across CloudFuze as an option. How does CloudFuze perform as an alternative to the ShareGate migration tool? And most importantly, how can it help your company meet all migration goals?
Check out this post to understand how CloudFuze compares against ShareGate for Office 365 migration.
1. Supported Clouds (Source and Target)
Since ShareGate migration tool is focused on Microsoft 365 SharePoint migration, it offers extensive support for on-prem SharePoint and SharePoint Online. It also supports migrations to OneDrive for Business and Microsoft Teams.
CloudFuze also supports Microsoft 365 migration extensively, including migrations to SharePoint Online, OneDrive for Business, and Microsoft Teams. But CloudFuze is more than a ShareGate alternative when it comes to offering support for various cloud and business cloud combinations, such as Google Drive to OneDrive migration.
CloudFuze supports migration between all the leading cloud services, including:
Box
Egnyte
Dropbox
Google Workspace
Citrix ShareFile
Amazon S3
Azure
Slack
Network File System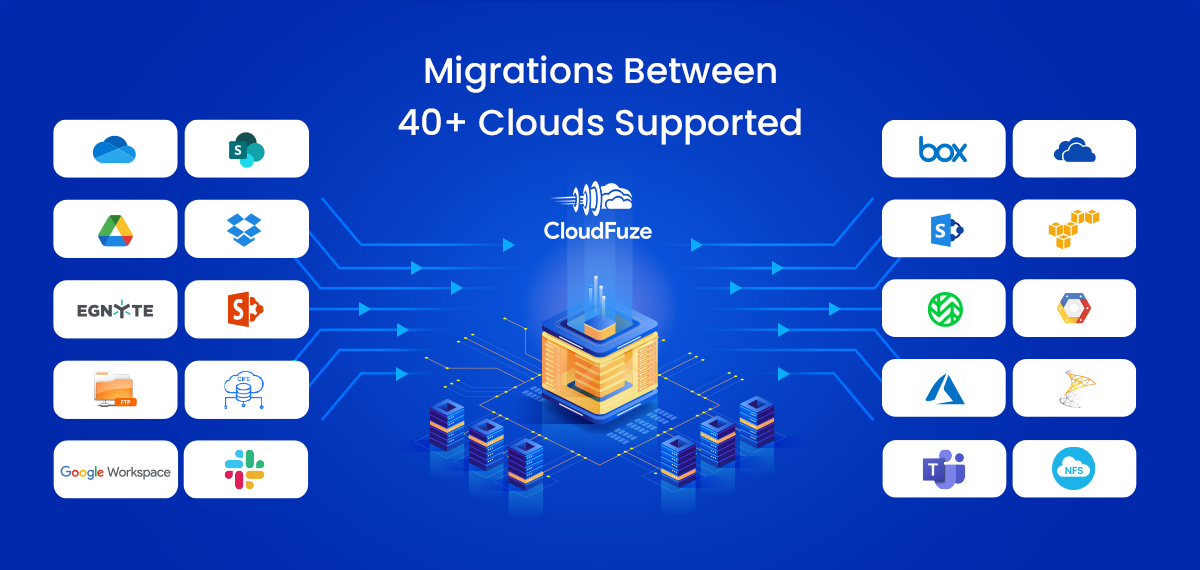 CloudFuze can also offer a custom combination upon request for large-scale enterprise migrations.
2. Features Migration
CloudFuze matches ShareGate software in migrating various features linked to the user data, including sharing permissions, version history, timestamps, and shared links. But unlike other ShareGate alternatives, CloudFuze's SharePoint migration tool migrates more features, including:
Box Notes
Dropbox Paper
Embedded links
Selective versions
External shares
In-line comments
CloudFuze also preserves folder structure and user hierarchy as ShareGate does.
3. Migration Support
ShareGate migration tool has a self-service model and offers tech support and how-to resources for migration support. On the other hand, CloudFuze offers a managed migration service that hand-holds companies of all sizes through all mission-critical migrations, such as Box to OneDrive migration.
The end-to-end assistance helps companies and their IT teams navigate through all the complexities of migrations of any scale and ensure complete success. IT teams get support in all the important stages of the migration, including:
Pre-migration analysis
User list preparation and mapping
Migration environment preparation
Migration batch segregation
Migration initiation
Migration validation
Source cloud decommissioning
4. Migration Tool Customization
ShareGate migration tool allows users to make a couple of migration setup customizations within limited parameters. On the other hand, CloudFuze X-Change migration tool is highly customizable.
Unlike other ShareGate alternatives, CloudFuze offers businesses the flexibility to customize highly specific migration needs.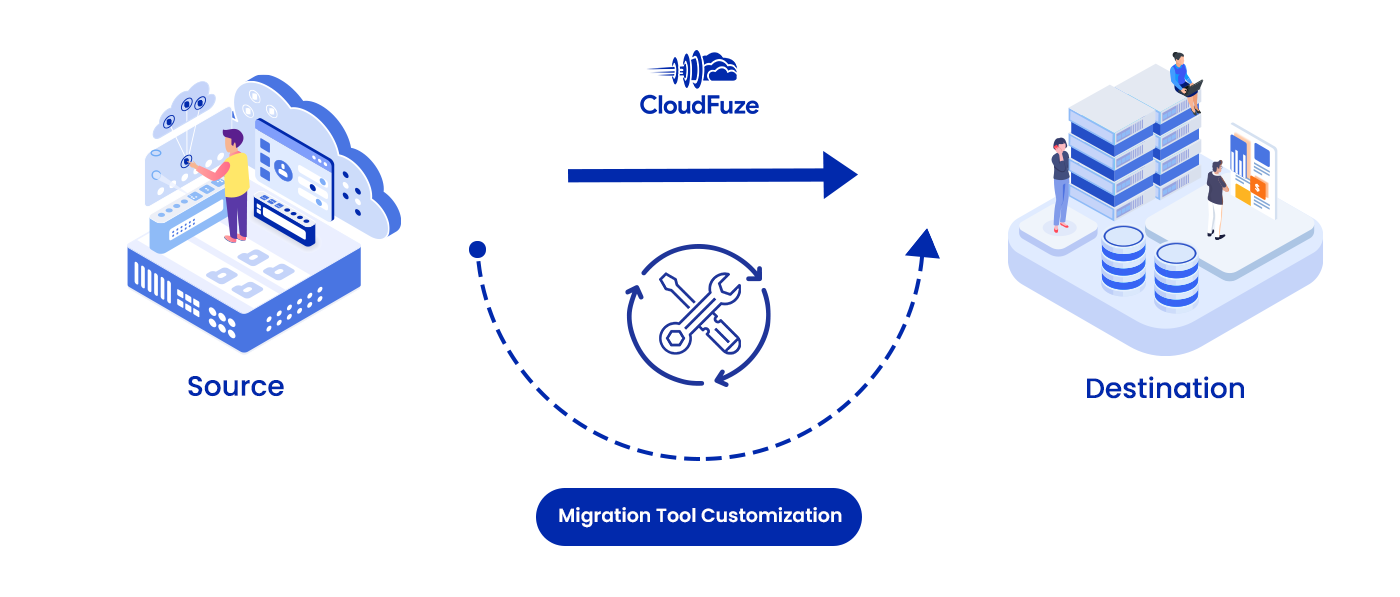 5. On-prem Deployment
The license of ShareGate software does not allow users to install the tool in their own local infrastructure (servers). On the other hand, CloudFuze offers every business the option to deploy the tool in their local environment to transfer data from clouds such as Box, Egnyte, Google Drive, and Dropbox to OneDrive and SharePoint Online.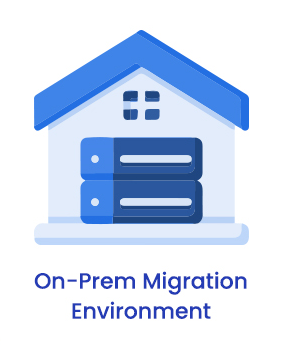 Our managed migration team helps businesses of all sizes deploy the migration tool in their own servers to perform the migration in a local on-prem environment and ensure optimum security.
Check out our Cloud vs On-prem Migration Environment guide to learn which type of migration environment is the best for your business.
6. Microsoft 365 Throttling
As the best ShareGate alternative, CloudFuze has a re-try mechanism that works similarly to the ShareGate tool's re-try feature. The feature of both tools retries to migrate data when the Microsoft 365 API throttles.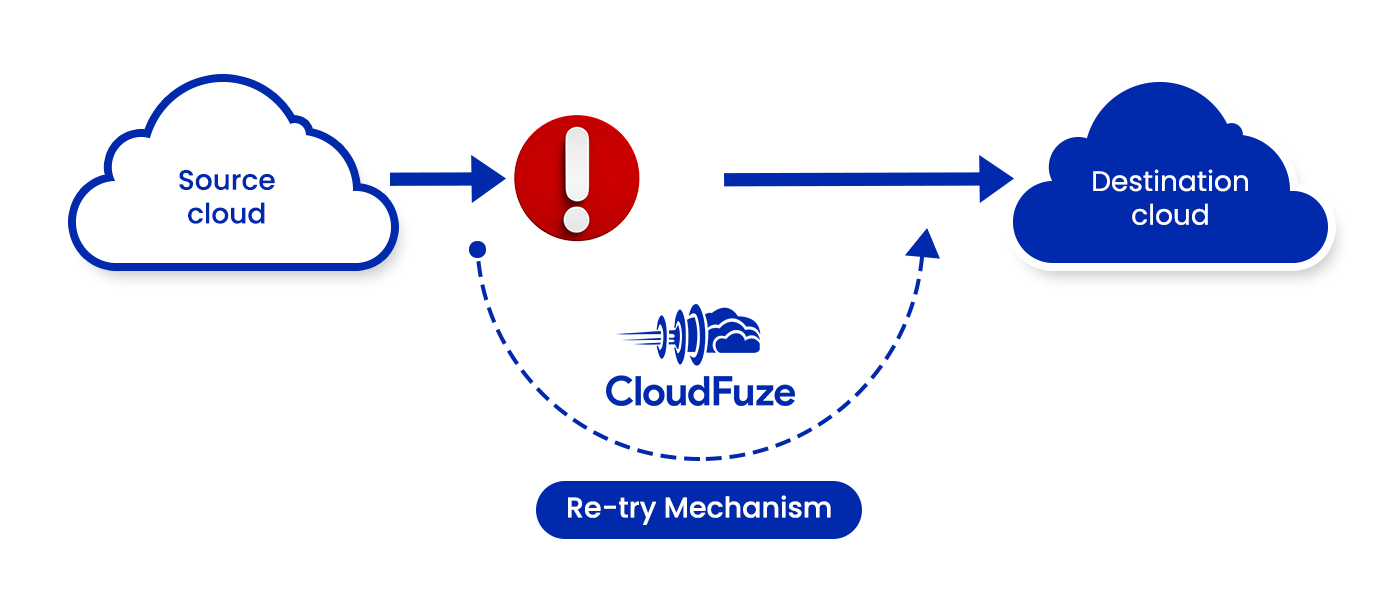 However, CloudFuze is a step above when it comes to handling Microsoft 365 API throttling. CloudFuze's migration tool has a built-in feature that automatically identifies the signals of when the API is reaching a throttling point. The feature then temporarily slows down the data transfer speed to prevent the API from throttling.
7. Migration Pricing Model
Pricing is strategic to businesses planning to migrate data to Microsoft 365 or other clouds in a way that benefits them the most. Unlike ShareGate tool and other ShareGate alternatives in the market that require annual commitment, CloudFuze offers a highly customized price quote to every business.
The price quote is tailored as per the migration need. CloudFuze also offers annual licenses and a dedicated MSP Program that helps MSPs worldwide benefit from volume discounts and other perks.