Transfer files from FTP to Dropbox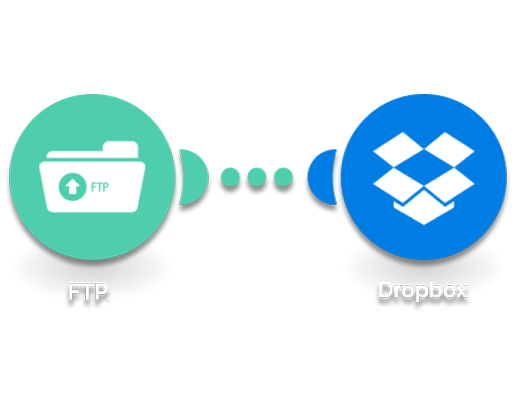 FTP is the standard protocol user to transfer files from client server to computer network and it is the most traditional way of storing files online and accessing data remotely with the access of internet, it's one of the way that inspired the cloud storage technology. Standard login procedure can be created to login to the FTP.
Dropbox is one of the most used cloud storage services. Dropbox not only has a huge number of free users, there are many paid users as well.
Many prefer Dropbox because of its easy to use functionality and it comes as the default app for many Android devices. Dropbox's easy to use and simple functionality has made many to stick to Dropbox without even thinking of any other services.
Most of the new users of Dropbox need to move files from their local storage or from other providers to Dropbox. CloudFuze is the best solution to move files from any other provider to Dropbox, with its simple drag and drop capabilities. CloudFuze enables you to move files from FTP to Dropbox as if they are local. Users can move files from other providers to Dropbox while maintaining the same root folder structure.
CloudFuze the best solution for Cloud Storage Transfer is highly used to migrate files from other cloud storage service to Dropbox. Using CloudFuze, users can simply sync their cloud accounts to CloudFuze and migrate all of their cloud files in 3 simple steps.
Step 1: Configure FTP and Dropbox accounts to CloudFuze
.
 Login to CloudFuze and click add cloud button to configure FTP and Google Drive accounts.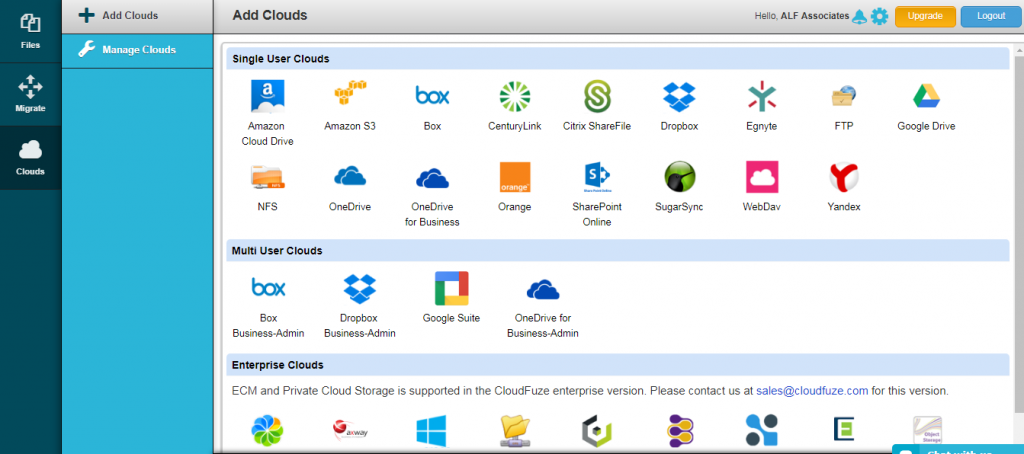 Step 2: Click on Migrate.
.
 Select files from FTP account at the source cloud screen (from where you would like to transfer files)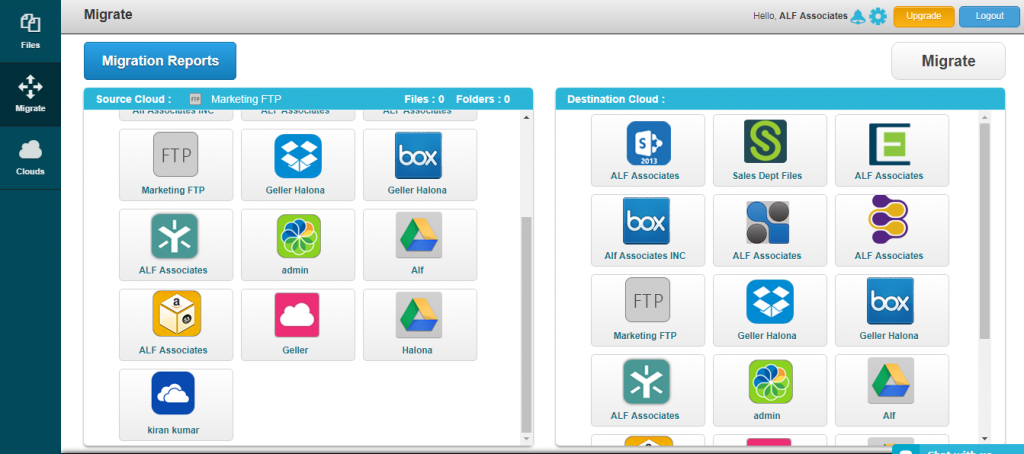 Step 3: Select the destination Folder
.
 Select folder in Dropbox account, to which you would like to transfer files to and click migrate.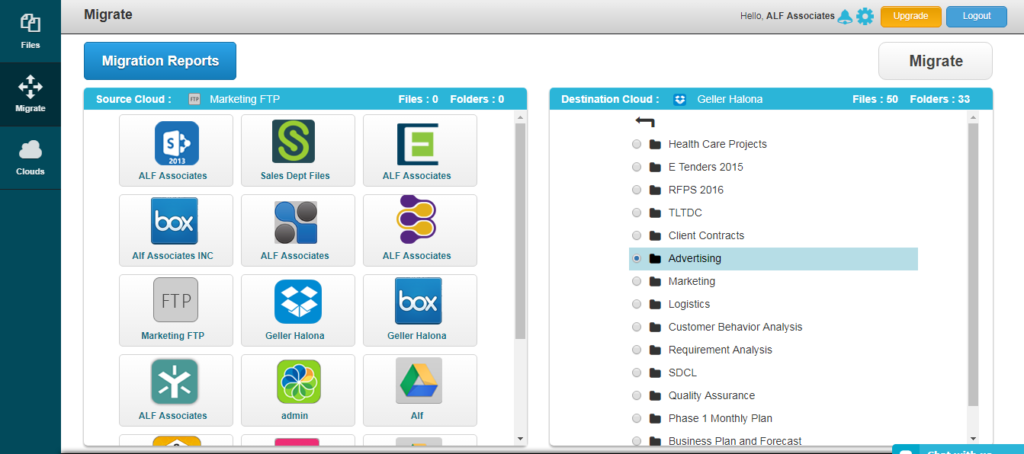 Step 4: You will have an option to select the migration report
Where you will get email notification once after the migration, enter your email and click confirm.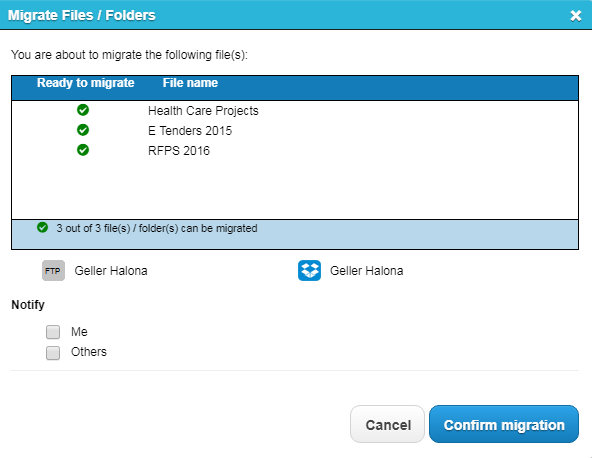 Step 5: To get the report, click on migration status.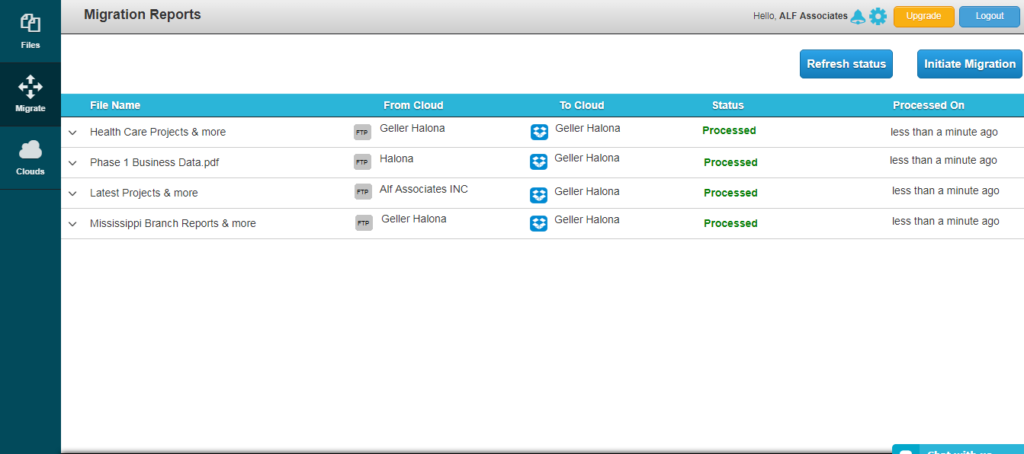 CloudFuze supports more than 40 cloud Migration services including Google Drive,
Dropbox, Amazon, and Box etc.