File Versions Migration Guide for Enterprises and SMBs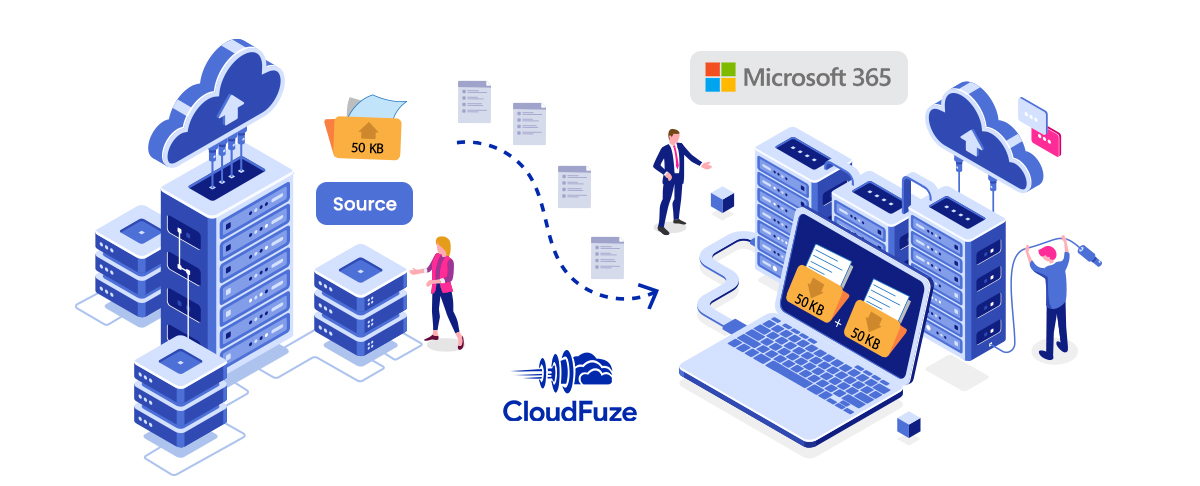 Migrating file versions is as crucial as transferring permissions, shared links, and comments (from source to destination) for many businesses. But unlike moving other features, file versions migration is a bit different, specifically when migrating to Microsoft 365.
This guide explores how file versions migrations increase the size of the migrated data in Microsoft 365.
Migrating File Versions to Microsoft 365 Increases Data Size
Migrating specific or all file versions while keeping the metadata (created/modified timestamp) intact causes the migrated data size to increase in Microsoft 365.
Every version of the source file(s) gets doubled in the destination (Microsoft 365) when migrating them with the metadata.
Here is an example:
(Source) Version A: 10 KB → (Destination) Version A (1): 10 KB + Version A (2): 10 KB
(Version A (1): 10 KB + Version A (2): 10 KB = 20 KB in total)
Here is an example of migrating five file versions that shows the data size increase in Microsoft 365: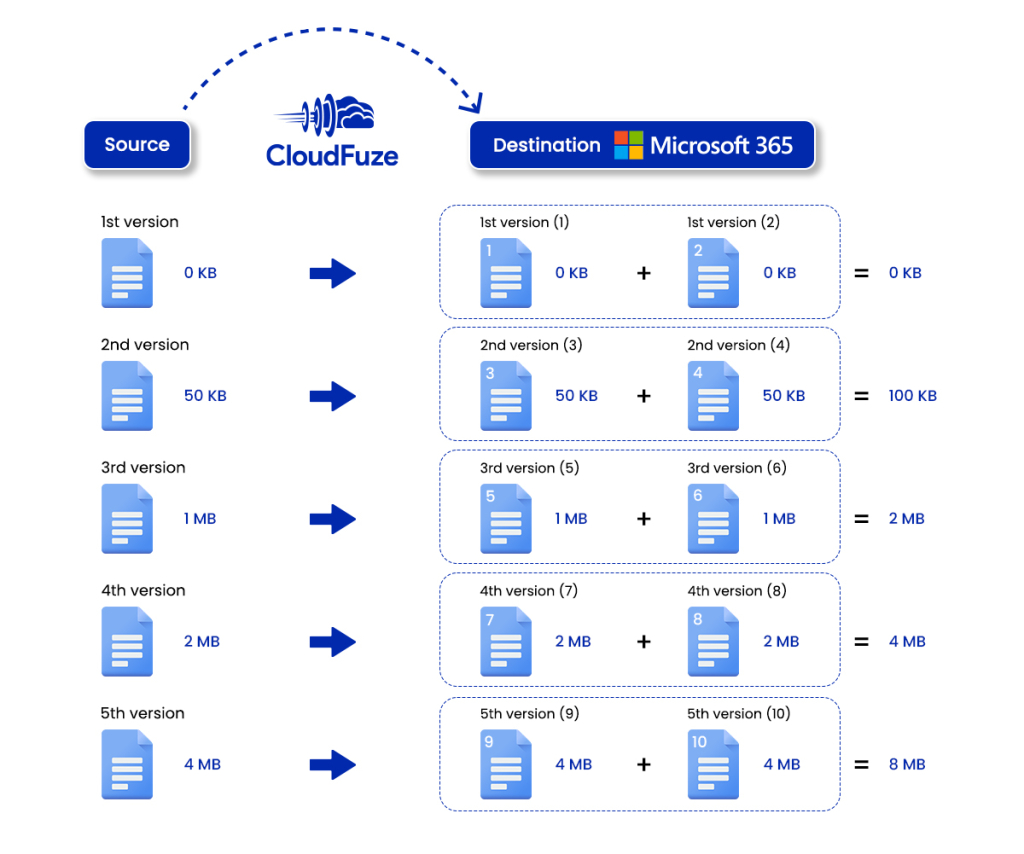 So, if there are five versions in the source, the total number of file versions in the destination will be ten.
Size increase in the migrated data is only specific to file versions migrations to Microsoft 365 due to the cloud suite's API functionality.
File versions with metadata double when migrated to Microsoft 365 from all major clouds:
Contact our migration team to take a deep dive into file versions migration for your business's requirements.
Extra Data Size from Versions Migrations Adds to the Overall Migration Cost
Since the size of every file version will double in the destination, the extra data size will add to the overall cost of the data migration project.
E.g., 100 TB in Source → 150 TB in Destination | Extra 50 TB will have overage charges.
If your business needs to migrate file versions, finalize the cost of migrating extra data during the commercial agreement. Doing this will help avoid unforeseen costs during the later stages of the migration.