Features to look Before You Choose a SaaS Management Platform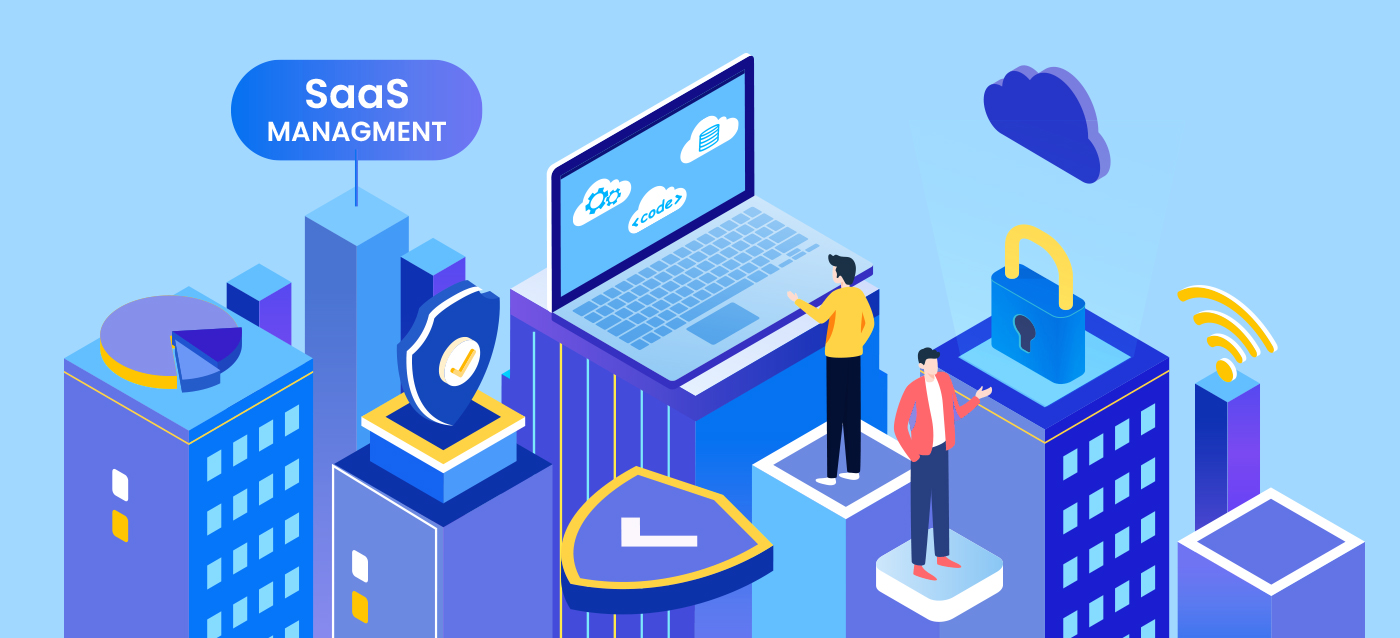 In recent years, a category of technologies to aid the management of the SaaS sprawl has emerged. These could be SaaS management platforms (SMPs) or SaaS operations management software (SaaSOps). Along with the proliferation of SaaS products, the market for SaaS management is exploding. Therefore, a SaaS management platform is imperative when you are into a business. According to Gartner, 50 percent of firms employing several SaaS applications would use an SMP solution to centralize the management and consumption of these apps by 2026, up from less than 20 percent in 2021.
As a result, many businesses are turning to SaaS management tools to manage their big SaaS stack. The next challenge is to select the best SaaS Management Platform. SMPs are available from a range of providers, each with its capabilities. Adopting a SaaS Management Platform that allows businesses to streamline labor-intensive activities like managing resources and budgets, creating, and analyzing reports, and maximizing control for IT teams is critical.
What Does SaaS Management Tools do?
Acquire the most out of your SaaS management platform by ensuring it performs the key SaaS management features. To make the most out of SaaS management, it should be able to handle three essential tasks:
App discovery that is automated within an organization's architecture
Onboarding and offboarding are examples of administrative operations that can be managed and automated.
Providing a centralized location for the SaaS portfolio's app and data security policies to be enforced
Many automation features rely on SaaS integrations, so make sure to investigate the integrations offered by any SaaS Management Platform you consider.
Some tools allow administrators to create a catalog of approved apps that employees can download, monitor employee adoption and usage of apps, forecast future needs, and/or provide SaaS app recommendation services to reduce app overlap and optimize spending.
When all four given roles are filled, SaaS management platforms may bring the most value to businesses.
SaaS Management Features to Look for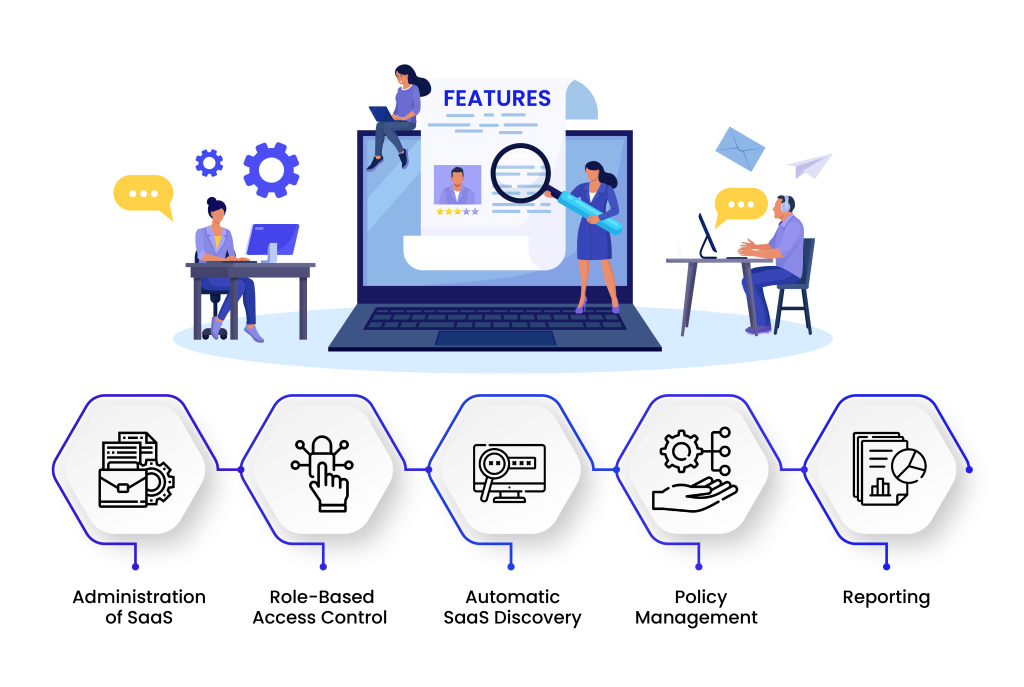 1. Administration of SaaS
Use SaaS management platform functionality to Run workflows for approval of vendors, renew, or terminate subscriptions.
A SaaS management platform shall be used to get a thorough picture of all the tools you are utilizing and how much you are spending; look for apps that are duplicated or that are not being used (through monitoring user interactions). Employees are onboarded and offboarded to SaaS applications based on requirements.
2. Role-Based Access Control
Employee onboarding and offboarding should be made much easier with SaaS management platform. Simply identify their function and department, and the program will generate a workflow for granting or canceling access to the required SaaS. Role-based access control (RBAC) can also be used to grant or restrict access to other parts of your company, such as human resources and finance.
3. Automatic SaaS Discovery
Without you needing to add them actively, the SaaS management software should be able to reveal all the SaaS products you are utilizing automatically. Simultaneously, the pricing and license data from the SaaS tool should be instantly pulled for simple access. This automation simplifies SaaS management and reduces the time spent attempting to coordinate everything.
4. Policy Management
SOM software's Policy Management feature enables SaaS license management within the firm and their seamless integration into operations. These instructions assist your employees (end-users) ineffectively using and maintaining SaaS products in their daily job operations.
5. Reporting
You can use the reporting tool to keep track of anything on the SaaS management platform. It provides you with a single database of information about your software tools, their activities, SaaS uptake and usage, and user changes over time.
Pick the Best SaaS Management Platform
Utilizing all aspects of SaaS management software enables you and your stakeholders to acquire a more accurate and exact view of the SaaS ecosystem. For example, employing the right SMP can facilitate better monitoring and management of the SaaS tools. That said, before purchasing the SOM platform, we must ensure that the abovementioned aspects function properly and that the platform is feasible for the company.
The best SaaS Management Platform must streamline labor-intensive activities for better management of the resources and better control of the SaaS tools. To conclude, the SaaS management features must include the following: a better administration of SaaS, along with SaaS spend management; role-based access control and SaaS user management; automated SaaS product discovery; SaaS license management; and the utilization of a reporting tool to track the activities on the SOM platform. CloudFuze is one of the best places to get SaaS Management Platform for your organization.