How can SaaS Management Help IT Managers?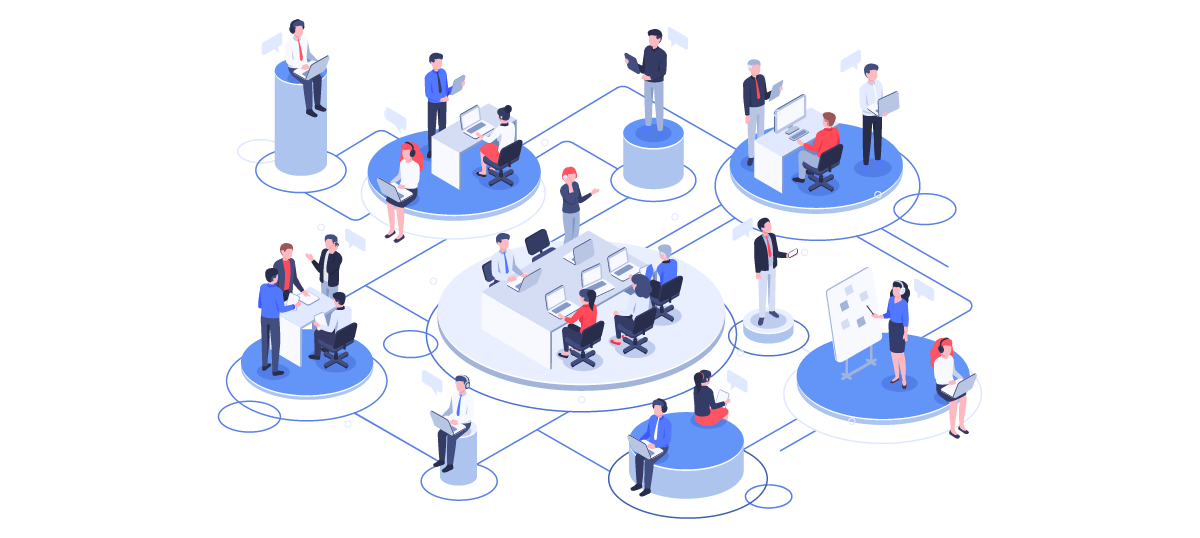 Introduction
Modern-day enterprises rapidly engage in SaaS applications to fuel their business growth. SaaS services are becoming the go-to for most enterprises for various reasons. It includes flexibility, affordability, and ease of acquisition.
Since the pandemic, the demand for cloud computing has increased, hence the surge in SaaS. Nowadays, organizations rely on SaaS apps for most of their tasks across various departments. This results in the enormous growth of the SaaS stack. However, the rise is significantly very significant for large corporations.
On the contrary, SaaS services' continued adoption led to unforeseen problems. They are individually managing the massive set of SaaS apps. Indeed, a challenging task that almost seems impossible for IT leaders.
Unmanaged SaaS propagation experiences unnecessary expenses and risks. However, most businesses have multiple apps with redundant features. However, it is also usual for a company to pay for licenses that are never used. This results in noticeable SaaS wastage.
SaaS is an entirely new genre, with apps acquired throughout the enterprise. For example, in some firms, someone in IT or procurement entrusts with managing SaaS on top of their full-time job, utilizing time-consuming spreadsheets and manual efforts to identify savings opportunities. Without the knowledge or approval of IT leadership or stakeholders, system and software may be used and managed.
So here is the solution to all your problems. First, let us welcome the new beginnings of SaaS disturbances- SaaS management.
The emergence of a SaaS manager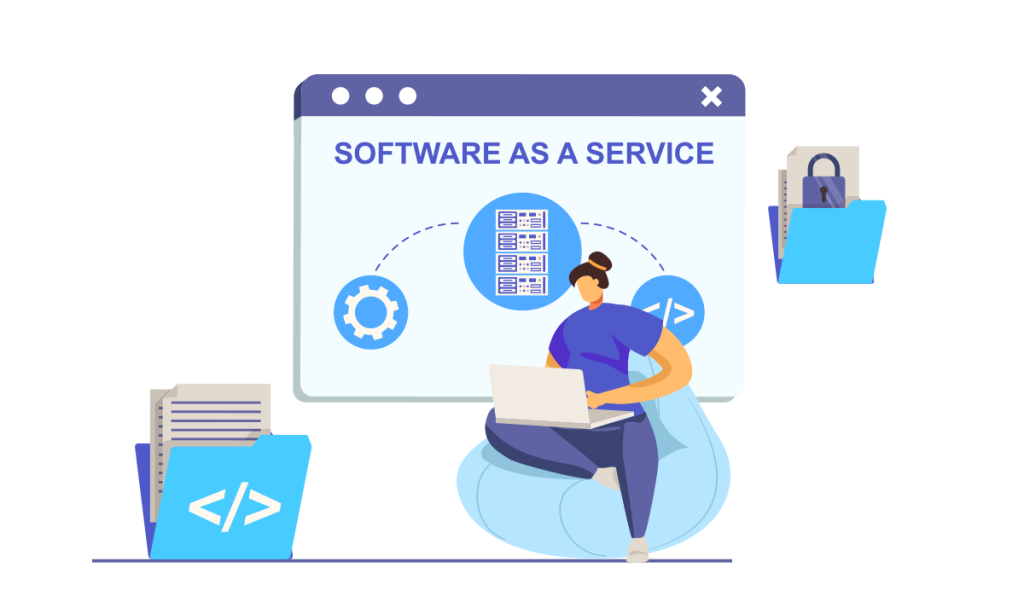 These days with the progressive IT Industry, a new term is highlighted and is being practiced- SaaS manager.
Organizations frankly invest in SaaS to speed up their businesses. As a result, SaaS has grown into a whole organization. As a result, companies now realize and manage SaaS differently than any other traditional software.
According to a cloud 2020 report, the global market capitalization of the public Cloud crossed $1 trillion (about $3,100 per person in the US) last February. In the last ten years, investment has been more than $40 billion (about $120 per person in the US).
The covid pandemic has undoubtedly brought digital transformation globally. Today more Organizations have explored the hybrid concept. SaaS's growth has increased with time. Gartner predicts that SaaS growth will reach $140 billion (about $430 per person in the US) by 2022 worldwide. This rise is 16% since 2020. The SaaS cloud model will be the dominant delivery model in the next three years.
SaaS Manager- a right fix for IT Leaders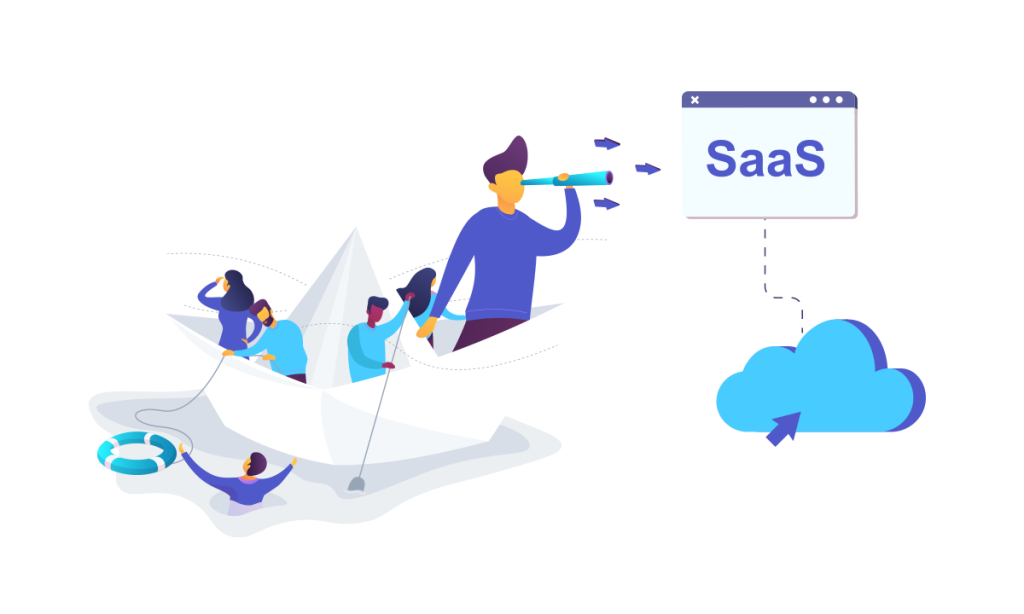 With SaaS propagation, IT teams have confronted a world of challenges. IT teams try to get a command over all their applications. But with every increasing SaaS app, the work becomes more tedious. As a result, the probability of data and security risks, SaaS garbage, and many more threats can become a great challenge.
Considering the number of benefits of SaaS software, these services have become a source of confusion and panicking for organizations. The role of IT leaders then becomes more prominent in having the right choice for organizational growth and organizational operations.
On average, IT Teams manage 100-200 SaaS apps. As the organization grows, the dependency of employees on SaaS services also increases. Hence overburdening leads to mismanagement.
The SaaS Management Platform (SMP) is a savior for IT professionals. They can use Cloud connect and Cloudfuze to discover, manage and secure their SaaS Apps through a single centralized dashboard.
Role of IT Managers in the SaaS Age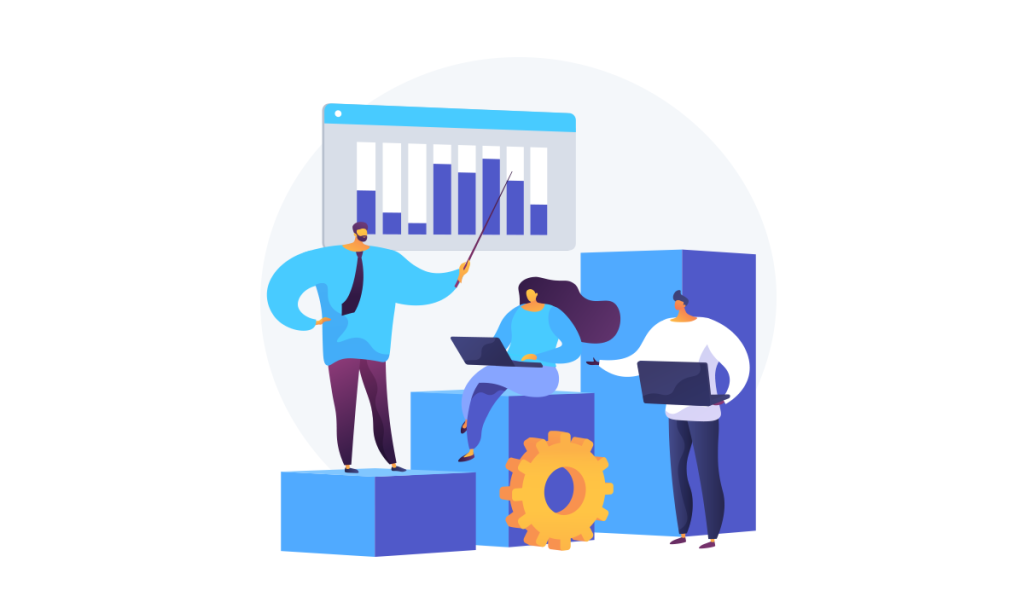 The way the IT Managers managed their role decades ago or about five years ago has changed. Earlier IT Departments used to run every new process or request. But with the growth of SaaS management administration, Shadow IT or employees choosing their own SaaS licenses or SaaS applications became more in practice. Undoubtedly, shadow IT was a threat in the beginning. Today it is business truth and has made its journey smoother.
Though day-to-day responsibilities shift, IT teams play a vital role in an organization. However, with a few noticeable changes, here are some reasons why they are here for the better.
Establishing a setup from Guarding to SaaS security compliance and SaaS solutions

Often it was seen that IT leaders had access to all the SaaS Selections, and the team did the job. Now setting up the app is no more difficult because SMPs have your back now. Saas makes it very easy to install and discover the application immediately.

However, IT managers still play a crucial role in any organization's security compliance. Cyber security understanding is the most critical job role for IT managers. For example, several SaaS Users do not implement two-factor authentication. This might be because it appears too complicated or unaware of security benefits. Users reuse the passwords. The password is weak as it is created to keep in memory. A study has shown hope that proper guidance can create more likely 40% stronger passwords.

IT teams are supposed to be responsible for any organization to educate and practice the best security. IT professionals must implement easy and automated security solutions, helping users to do it quickly.

Supervision of accounts for partnership

The role of IT professionals does not end here. As the organization became technologically advanced, monitoring budgets became part of IT leadership. Today different departments have their own budget records for SaaS applications. The statement accounts are managed separately.

This may sound like an easy ride, but somewhere it becomes bulky with the distribution of departments. The departments need management frequently. Ultimately, this leads to total wastage of time and money both.

For example, an organization buys SaaS subscriptions to many SaaS applications with repetitive functions. As a result, employees often unuse or underuse redundant licenses.

However, the best way to control the budgets is to give the master key to IT managers for collaboration or partnership. In short, regular meetings with the team leaders to understand the necessity of applications. Thus, it helps determine the efficiency or adequate amount of SaaS applications. Monthly meetings can meet their needs or provide better financial solutions to the organization. So, the partnership can be the only way to achieve your goals, rather than a commanding and controlling approach.
Benefits of Employing a SaaS Management Platform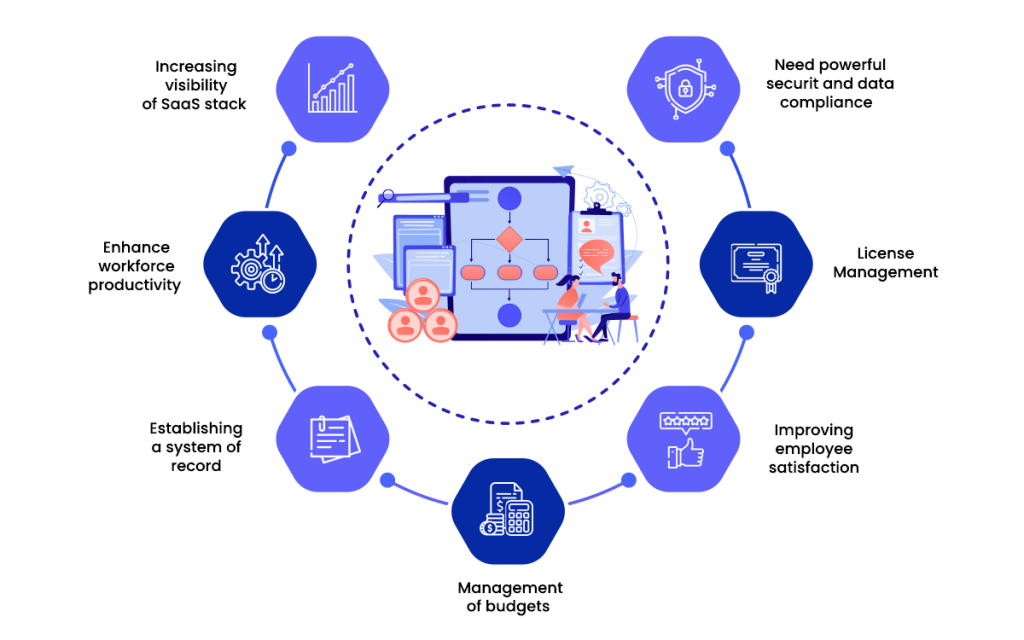 Leveraging a good SaaS management platform may assist IT teams in a variety of ways, including:
Increasing visibility of SaaS stack

Lack of visibility into an enterprise's SaaS inventory makes it impossible to measure and optimize adoption, reduce risk, and identify cost savings opportunities. A SaaS management platform assists IT managers in determining which SaaS apps are utilized, how they are being used, and who has access to them. In addition, it helps identify shadow IT and redundant apps, eventually reducing SaaS wastage.

Enhance workforce productivity

IT executives waste too much time manually provisioning and managing SaaS tools. This wastes a lot of resources and money that could be better spent deploying new technologies or resolving other issues. With personnel dispersed throughout the globe, IT teams struggle to monitor and manage apps properly.

An efficient SaaS management platform helps automate most tasks and removes the burden of mundane jobs for IT individuals.

Establishing a system of record

SaaS management enables businesses to keep track of user access to applications and services and their utilization. Identifying who is using what helps IT employees ensure that offboarding operations, such as access removal and login credential cancellation, are executed correctly. This guarantees that sensitive data stored in a SaaS service is no longer accessible to former employees.

Management of budgets

The right SaaS management platform makes it easy to track how much budget is being spent on SaaS applications and services. It also shows ways to consolidate subscriptions and contracts where there might be overlap by bringing all data regarding the different services into one centralized location. This enables the IT teams to analyze and plan the budget spend on SaaS services.

Improving employee satisfaction

SaaS management software assists users in understanding the value of SaaS investments and ensures that employees make the most of them. In addition, it provides IT staff insight into whether users are completely integrating innovative solutions and reveals areas where training could be beneficial. This is achieved by tracking which features each user uses on a more detailed level.

License Management

This is one of the most trivial software enterprises by the vendor that grants user licenses. Authenticity is important because it marks the software purchase. It also gives you the right to use applications at each time interval. With the mass scale user, it becomes more challenging to manage.

In addition to this, licenses have three categories. Here is the list:

Simple-user licenses are for single or many employees
Category licenses are granted by the amount of use or features.
Long-term bond licenses are bond based. Hence it becomes more important to keep a check as time goes on.

Let us understand the amount of use patterns with an example.

For example, if an app sees traffic regularly, a certain interaction level will affect its pricing. To solve this, SMP has all your solutions. It enables you to see assigned or unassigned licenses. Unassigned licenses are no longer in use. So, it can be removed unless favoring any bond. This can save and manage SaaS spending.

SMP shows how license management is structured. That is a flat price, pay per use, etc. This is shown because the SaaS management platform offers user roles, where it can point out bond owners or billing recipients. This result gives the IT Team members a right to contact for licensing questions.

This process is crucial for the onboarding and offboarding of employees.

Need powerful security and data compliance

The SaaS ecosystem has a bundle of good points in its bag. But the data and security risks are threats that are uninvited guests. SMP manages to highlight those risks, which are the highest and lowest. Therefore, it also assists in tackling those threat drives.

SMPs use different ways to achieve it. Some use it in the form of lists and counts. They give their snapshot to the IT leaders. Some take the data as pictographic representations; this displays the results in the form of a chart.

A SaaS management platform also helps you to access different assets. Like emails, files, contacts, and calendars. So, it not only enables accessibility but also sends risk analysis alerts for smooth and quick remedies. However, SMPs also have access control across many departments. As a result, assigning permission becomes easy. Canceling or performing regular audits can help to keep things in order.

SaaS vendors have their compliance guidelines. So, to remain compliant, authorized access is essential. Thus, it enables bridge programmatic control between the applications. For example, you can view or change the roles or admin status.
Conclusion
With an efficient SaaS management platform, IT managers can finally abandon the traditional use of spreadsheets. SaaS management can automate many monotonous daily tasks. Thus, enabling the workforce to commit to other tasks of importance. At the same time, SaaS management platforms remove the chances of errors and provide more insight into the usage of SaaS services. As a result, IT managers benefit from this insight for optimizing SaaS spending and eliminating SaaS Wastage. Automating onboarding processes through SaaS management also helps IT personnel reduce ramp time for new hires. With a thorough inventory of SaaS applications used across all teams in your organization, SaaS management can take control of SaaS chaos across the organization.