In order to move files from Dropbox to OneDrive for Business, you need to create an account with CloudFuze. Please keep in mind that business migration requires a quote from our team. Users planning to migrate personal files can subscribe for a plan.
Migration Prerequisites:
A CloudFuze account (Enterprise trial available on request)
Dropbox for business admin login credentials
OneDrive for Business (Microsoft 365/Office 365) admin login credentials
1. Login and Audit Your Dropbox Account
Before attempting to migrate content from a Dropbox Business account to OneDrive for Business, log in to your Dropbox account and have a good look at the content, and audit it.
For the demo purpose, we shared the screenshot of a demo Dropbox account. Upon successful migration, these files and folders will be migrated to OneDrive for Business account.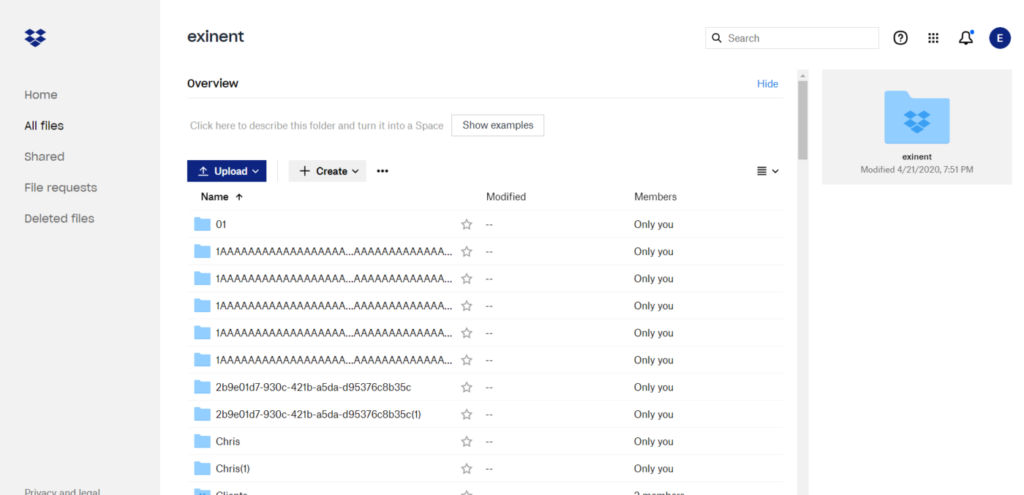 2. Create a CloudFuze Account
Go to webapp.cloudfuze.com to create a free CloudFuze account. CloudFuze offers a limited trial for business users to test the service. Alternatively, you can request an enterprise trial if you would like to test all of its capabilities and true performance.
You may even request a demo where our business migration teams walk you through the product and give a live demo.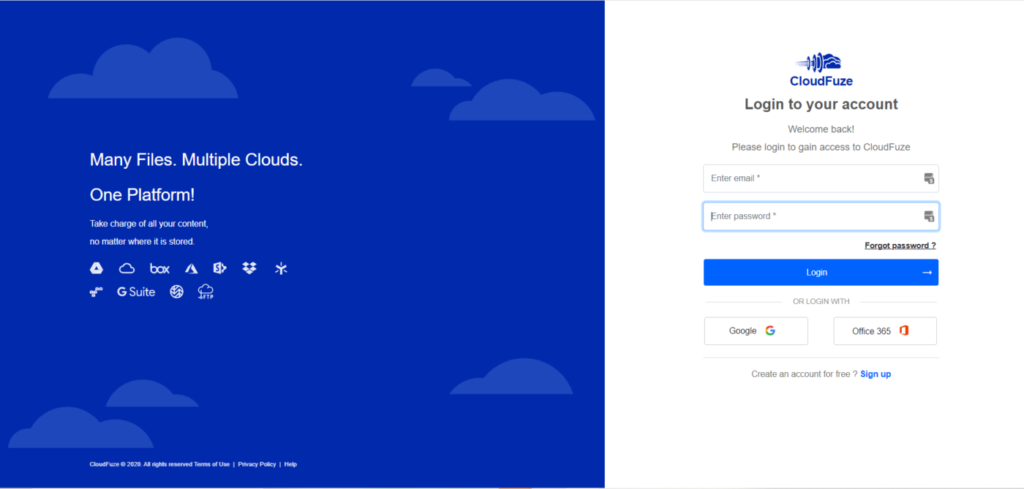 3. Add Your Dropbox Business Account to CloudFuze
Click on the Dropbox logo that you can see listed in the business clouds section. Avoid adding Dropbox from the personal clouds list as this is a multi-user business migration.

4. Enter Dropbox Account's Admin Credentials
Enter your company's Dropbox admin login credentials and click on the Sign-in button.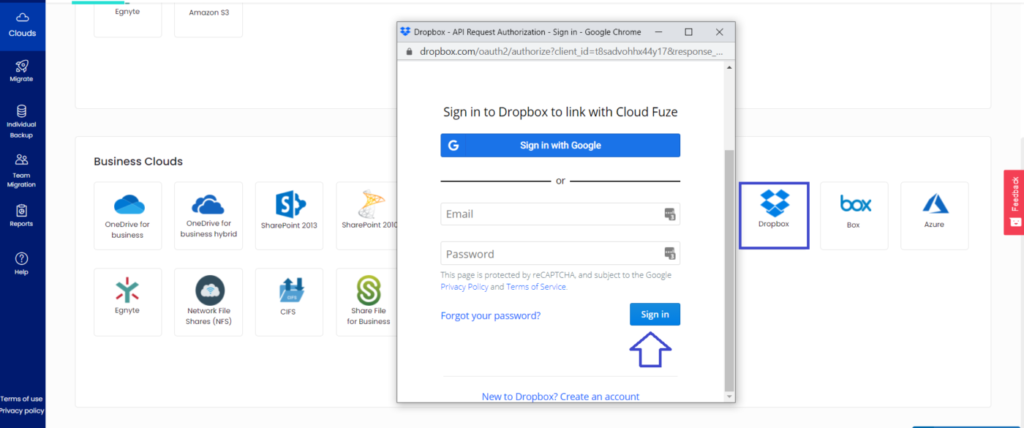 5. Now, Add OneDrive for Business
Search for OneDrive for Business logo and click on it. 

6.  Authorize OneDrive for Business Account
Enter your OneDrive for Business/Office 365 admin login details and click on the Next button.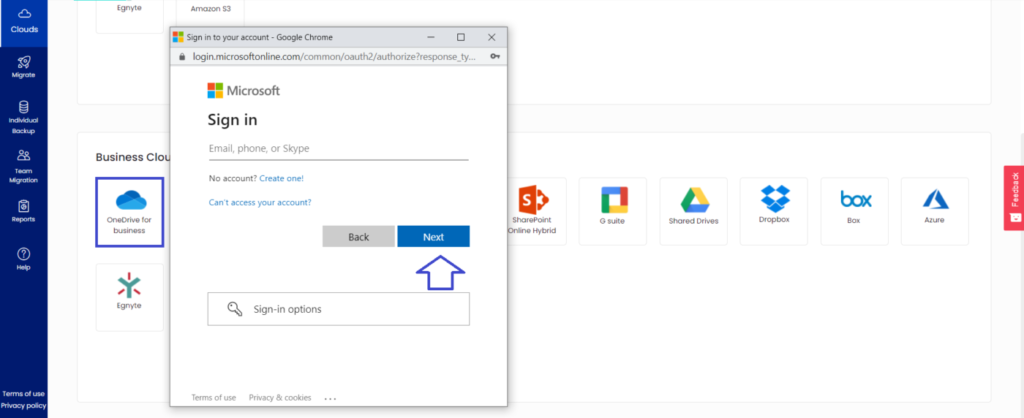 7. Provide OneDrive for Business Access
CloudFuze requires access to your OneDrive for a Business account to map data and transfer it. Review all the permissions if you would like and then provide access.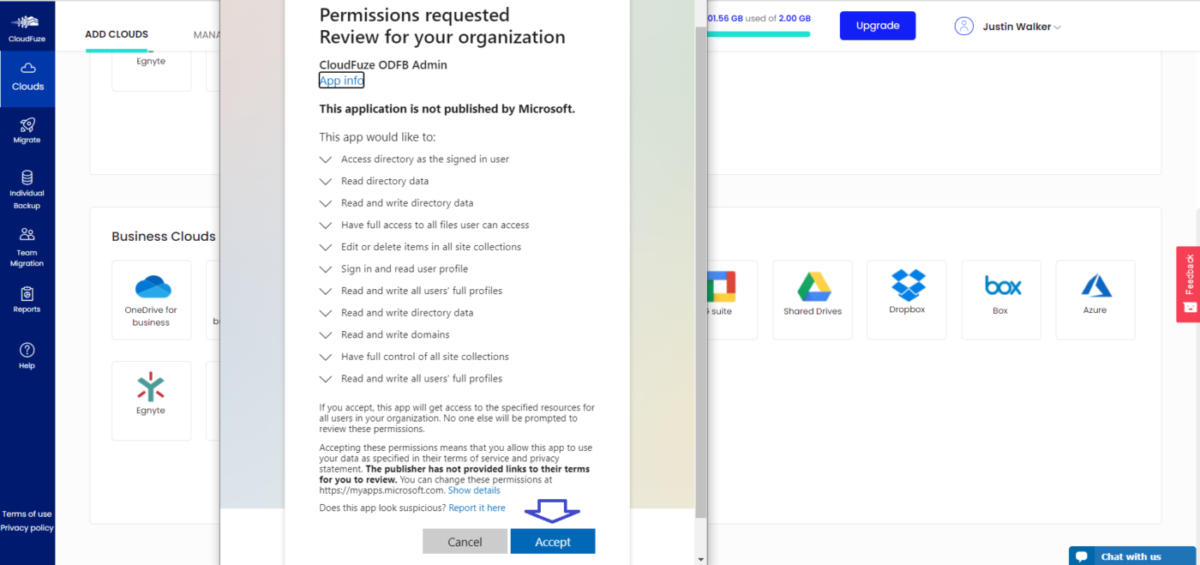 8. Check Whether Clouds Are Added
Click on the Clouds icon and go to the Manage Clouds tab. Check if you can see both Dropbox and OneDrive accounts. 

9. Initiate the Migration Process
Click on the Team Migration icon in the menu on the left. You need to select a few options before the file migration process begins.

10. Select Source and Destination Accounts
Select Dropbox as source clouds and OneDrive for Business as the destination.

11. Map Users
CloudFuze has a built-in user-mapping capability called Auto-map that automatically matches users in Dropbox and OneDrive based on their email alias. Click on it to map all users.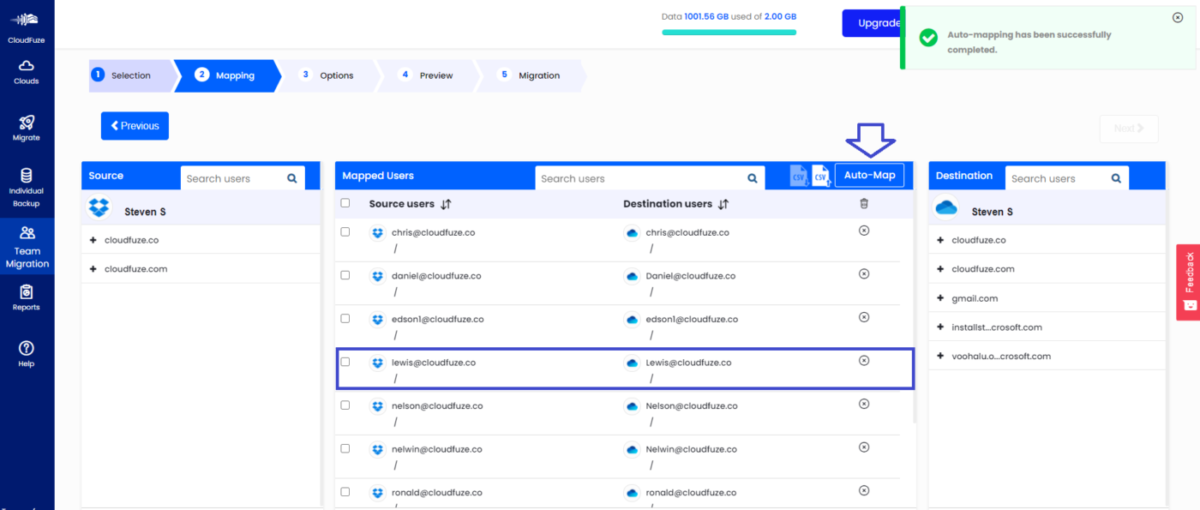 12. Choose Users to Migrate
You can migrate all users in Dropbox Business account or a selected few users. You can remove the users from Auto-map by clicking on the delete icon next to them.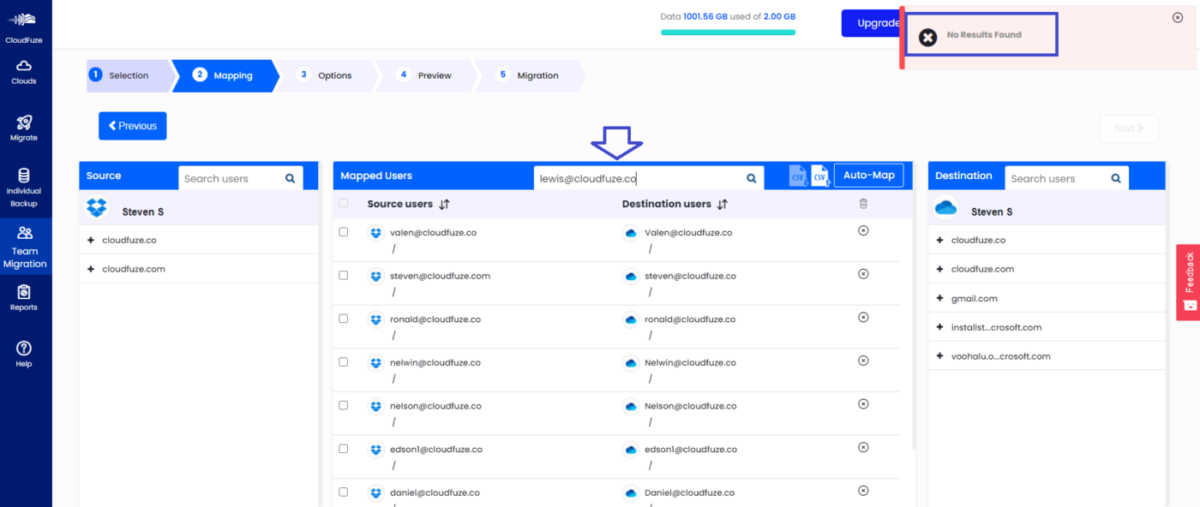 13. Manual or CSV Migration
If you need to migrate data between different user accounts, use the CSV method. In CSV migration, you can create a CSV file with list users and folder path information to migrate data.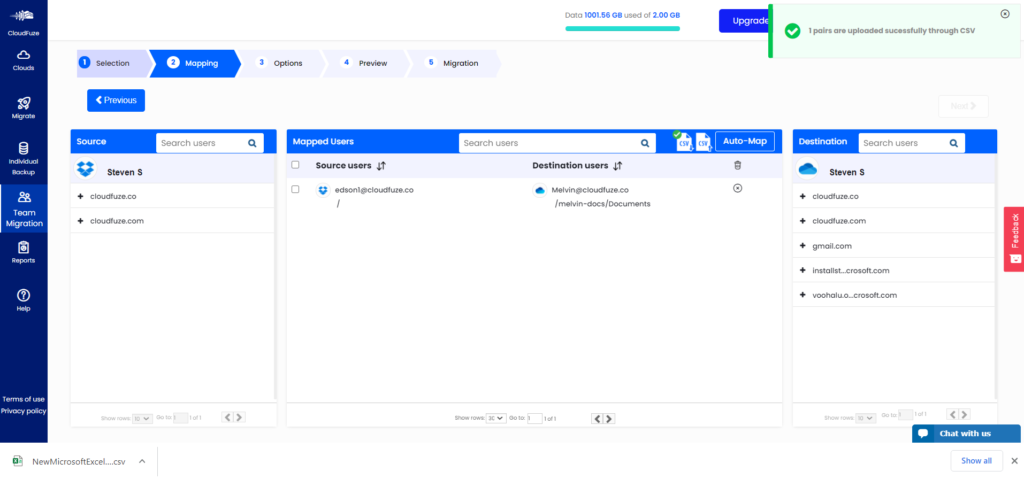 14. Select Users and Click on the Next Button
Once the users are selected, click on the Next button.

15. Configure a Few Migration Options
Enter the migration job name. Add any additional emails if you would like to so that they also receive migration notifications. Leave the rest of the thing to default if you are transferring content for the first time.

16. Preview and Start Migration
Preview your migration and click on the Start Migration button once everything looks good.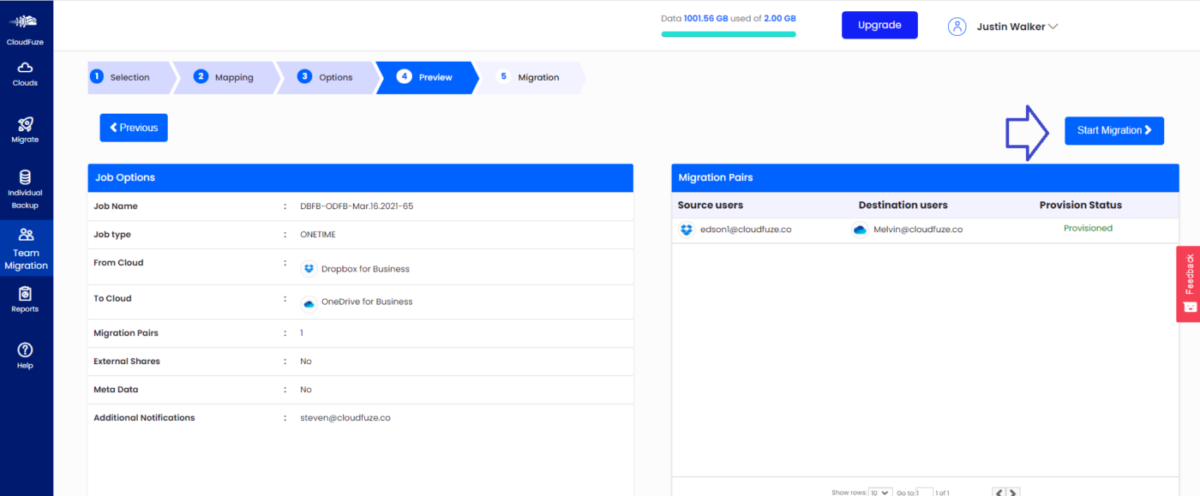 17. Migration is in Progress
This status shows that the migration is currently in progress. 

18. Migration Has Been Completed
Once the data is transferred, the status will be changed to Processed.

19. Demo Content Migrated
Files and folders in our Dropbox demo account have been successfully transferred to the OneDrive for the Business account along with the sharing permissions.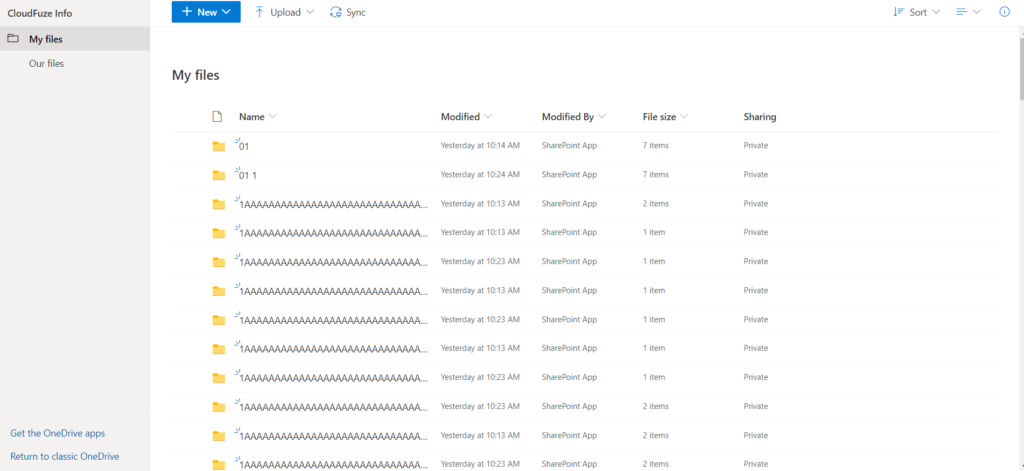 If you would like to migrate from Dropbox to Onedrive for Business Migration, please contact our business migration team for a quote or demo.