Move Dropbox Folders to OneDrive Via CloudFuze Folder Display
If your company has a lot of user accounts to migrate from Dropbox to OneDrive, the chances are that there will be many folders with files galore. And to migrate all the folders and the files within them, it is crucial to use a proper content mapping approach.
Check out this guide to learn how CloudFuze's folder display functionality simplifies the process of mapping folders of each user account from Dropbox to OneDrive and SharePoint Online.
Simplify User and Content Mapping with CloudFuze's Folder Display Function
Till now, the industry standard practice has been to map the user accounts manually through paths in CSV sheets. Although this approach is secure and accurate, it can become cumbersome for your IT team to map all the user accounts, especially if your company has a high volume of user accounts, such as five thousand user accounts.
Now, there is a new way from CloudFuze for businesses of all sizes to map user account content from Dropbox to SharePoint Online and OneDrive through folder display. Your IT team can simply choose the Dropbox folders that CloudFuze's webapp displays and map them to the relevant user accounts in SharePoint Online.
Steps To Use CloudFuze's Folder Display Function
Using our folder display function is easy and hassle-free. Follow these basic steps for Dropbox to OneDrive for Business and SharePoint migration (and also for other migration combinations):
Step 1: Configure the Source and Destination Cloud
The first step is to add Dropbox and OneDrive to the CloudFuze webapp and configure them as the source and destination cloud.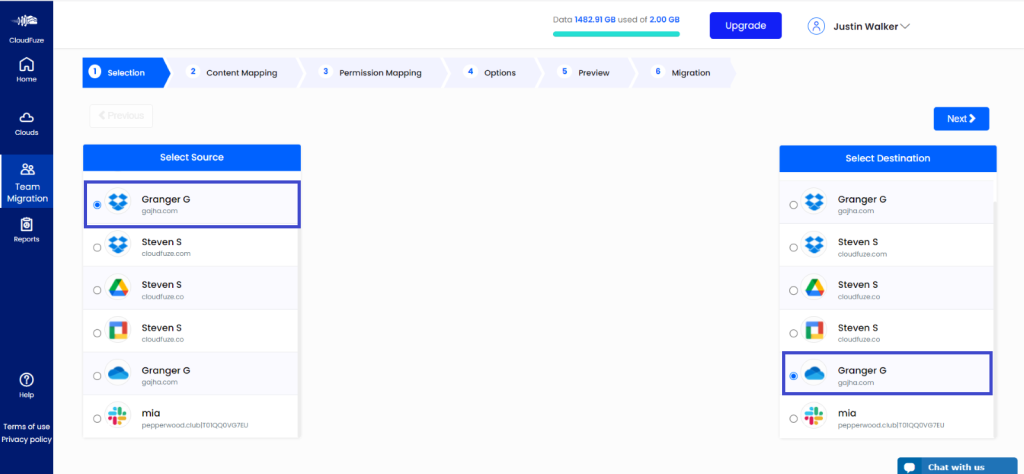 Step 2: Use the Folder Display Function to Choose Folders Granularly
In the Content Mapping stage of the CloudFuze webapp, click on the drop-down list under Dropbox (in the source section) and open the folders of each user account.
Our folder display functionality helps you view each folder of every user account and take a granular approach in choosing and mapping them to OneDrive.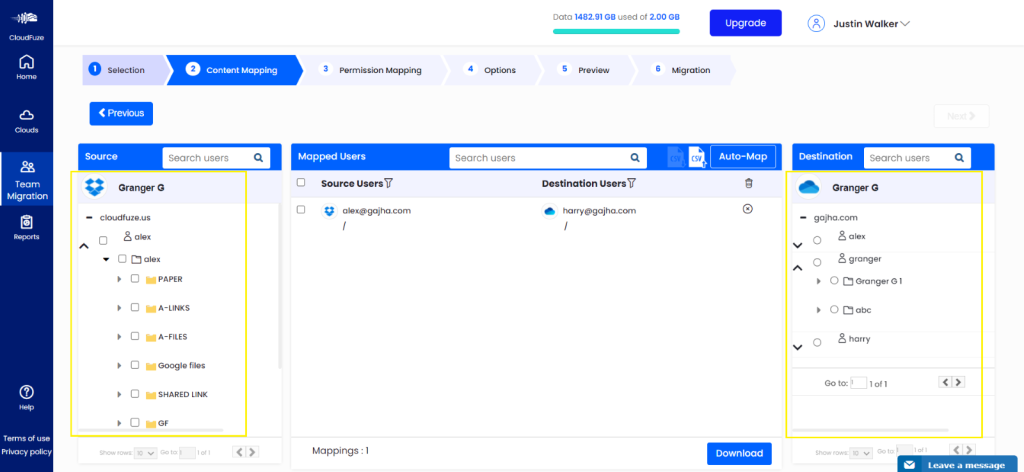 Get More Clarity on User and Content Mapping
Connect with our business migration team and get more clarity on streamlining user accounts and content mapping for your company's Dropbox to OneDrive and SharePoint Online.