Migrate from Single-User Amazon S3 to Wasabi
If you have a lot of personal data of yours on Amazon S3 that would like to migrate to a Wasabi account, CloudFuze can help speed up the migration. The app not only saves your time but also your internet bandwidth as CloudFuze transfers files on its server. Continue reading to know how CloudFuze can automate the Amazon S3 to Wasabi migration.
Step 1: Log in to CloudFuze
Go to webapp.cloudfuze.com and create your account. If you already have an account, enter your login credentials and go to the account homepage.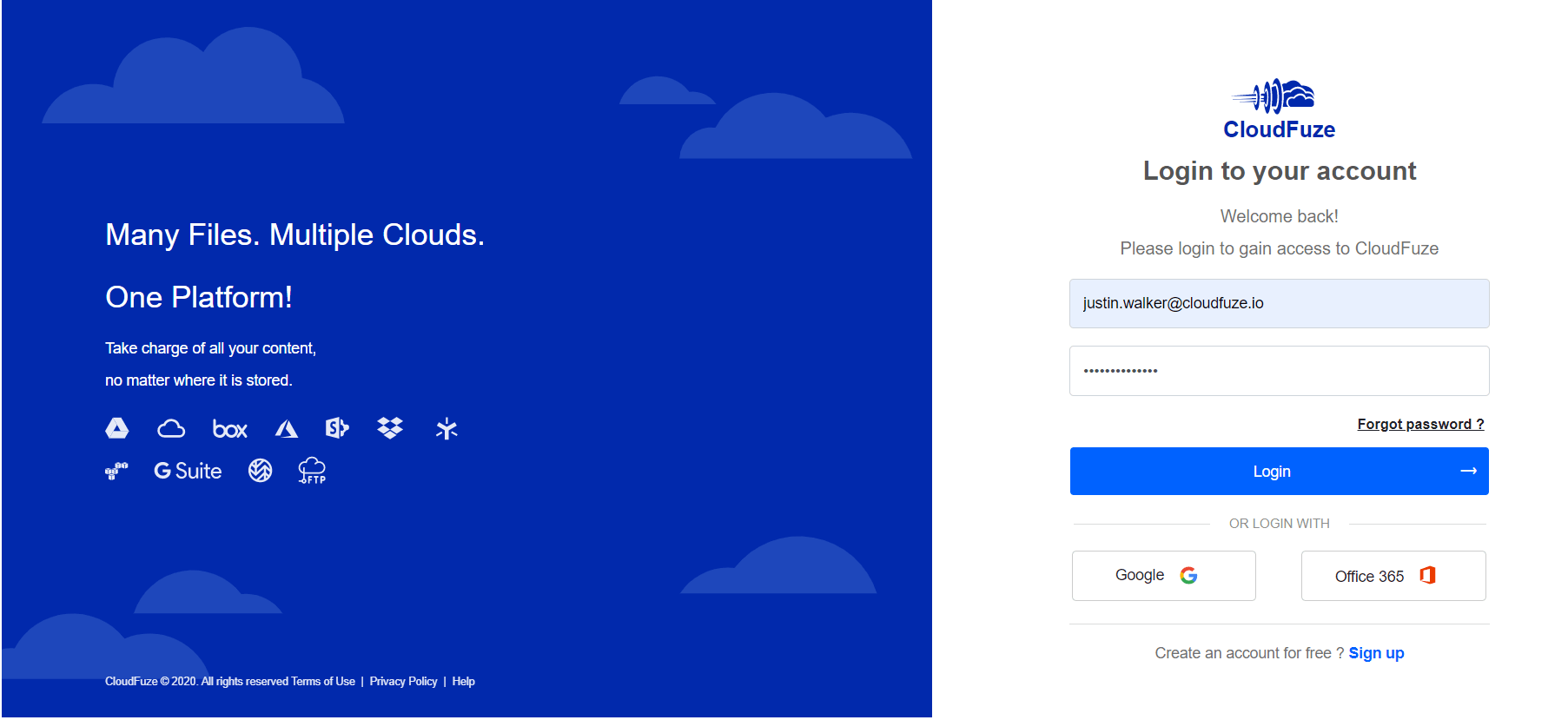 Step 2: Add Your Amazon S3 Account to CloudFuze
Search for the Amazon S3 logo in the list of personal clouds and click on it. It then will open a popup.

Step 3: Enter AmazonS3 Credentials 
Enter the Amazon S3 login credentials in the popup and click on the Add button. This completes the Amazon S3 authorization.

Step 4: Add Your Wasabi Account
Locate the Wasabi logo in the personal clouds section. It then opens a popup.
Enter your Wasabi admin credentials in the popup window and click on the Add button.

Step 6: Verify Cloud Adding Process
Click on the Clouds icon in the left and then go to the Manage Clouds tab.

Step 7: Start the Migration
Click on the Migrate icon as highlighted in the image below. Please keep in mind clicking this button will not start your migration right away. You need to complete a couple more steps which are listed below.

Step 8: Select Source and Destination Accounts
Select AmazonS3 account as source cloud and Wasabi as the destination.

Step 9: Select Data that Needs to be Migrated
CloudFuze allows you to choose files or folders you wish to migrate. In addition to that, you can also transfer the entire data in your Amazon S3 root.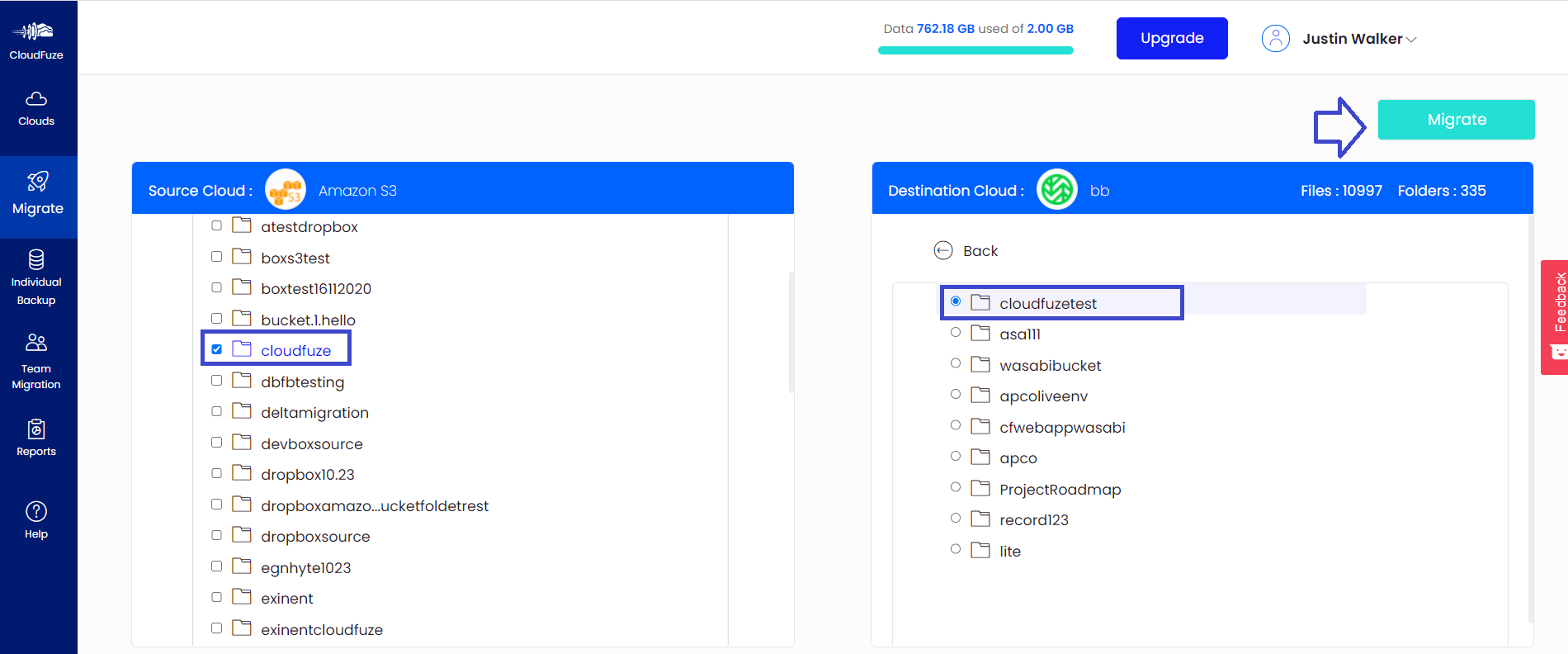 Step 10: Confirm Migration
Preview your migration preferences and click on the Confirm Migration button.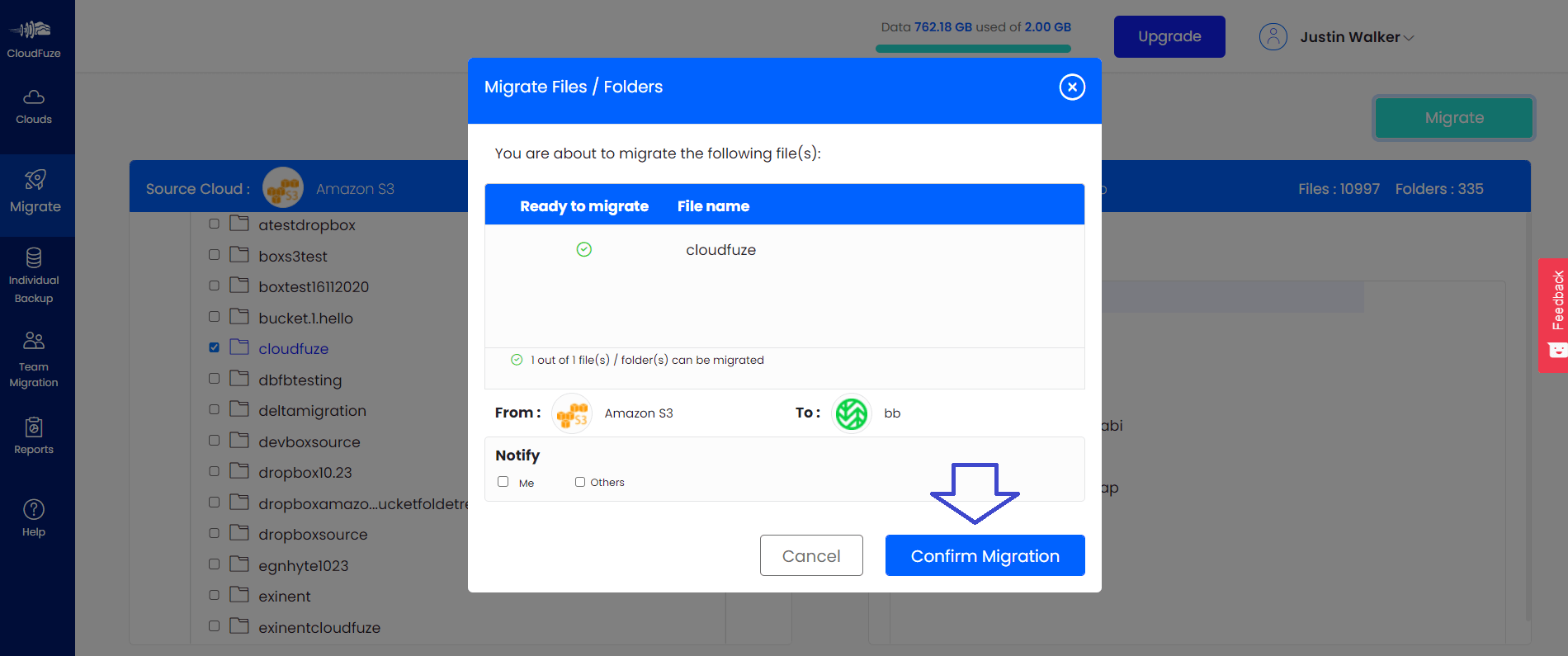 Step 11: Migration Is in Progress
When your file transfer is in progress, CloudFuze displays the status as In Progress. At this moment, you can cancel the migration if you wish to. Just click on the cancel icon to do it.

Step 12: Migration Has Been Completed
Once your migration is completed, CloudFuze displays the status as processed. You can click on the download icon there to download the migration report to audit the accuracy of migration.