Can Inactive User Messages Be Migrated From Slack to Teams
There are a lot of intricacies involved in migrating communication data from one platform to another, e.g. when transitioning from Slack to Microsoft Teams. A critical aspect of the intricacy is migrating messages of active and inactive users.
Inactive users in Slack are accounts that are no longer active but have historical messages. Transferring inactive user messages from Slack to Teams requires careful planning and execution.
With the right approach and tool, organizations can effectively transition their active and inactive user messages from Slack to Teams while preserving important historical data and maintaining continuity in team communication. This article will provide insights into how organizations can effectively manage inactive user's messages migration from Slack to Teams while ensuring data integrity.
Migrating Inactive User's Direct Messages From Slack to Teams
Direct messages in Slack are critical to an organization's communication history. These messages often contain important attachments, sensitive information, all of which are critical for the organization's security and smoothness in collaboration.
However, migrating DMs of inactive users to Teams is not straightforward due to Slack's authentication requirements for accessing these messages. For migrating these messages, it is necessary to reactivate the inactive user accounts in Slack to access and transfer their direct messages.
CloudFuze's Slack to Teams migration tool streamlines the migration process by effectively mapping and authenticating direct messages. It ensures the seamless transfer of DMs while preserving their original timestamps and key features such as emojis, @mentions, replies, pinned messages, and attachments.
Migrating Channel Messages of Inactive Users From Slack to Teams
Migrating channel messages of inactive users when transitioning from Slack to Microsoft Teams presents unique challenges. CloudFuze's migration tool addresses this challenge by migrating the inactive user's channel messages as posted by an admin.
In Teams, these messages will be attributed to the corresponding mapped user accounts, marked with a "(via user)" status, as shown below.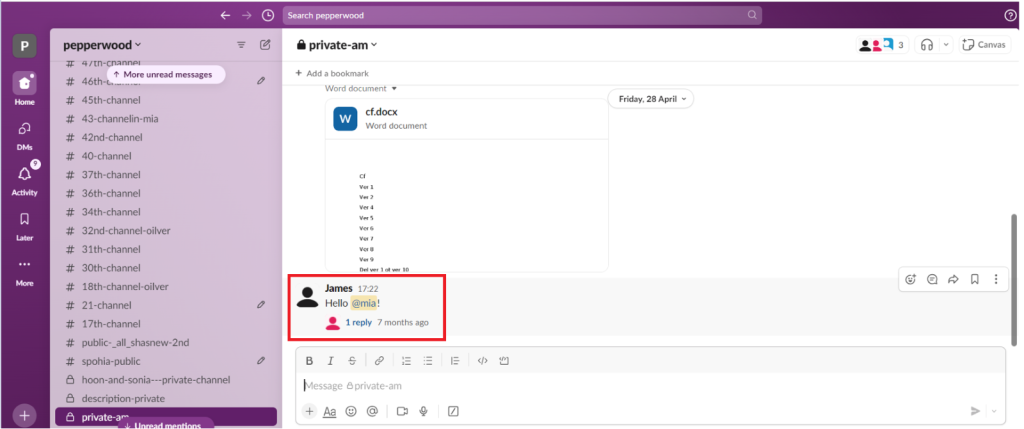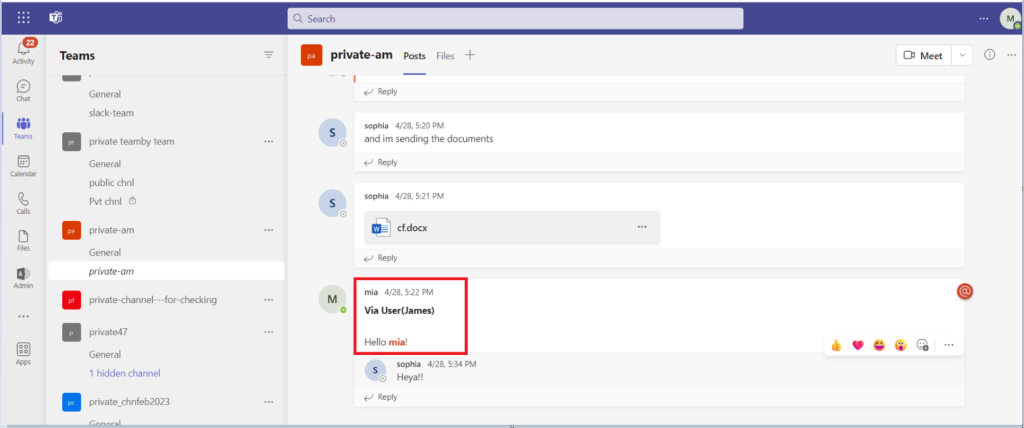 This approach ensures that the historical context of these messages is preserved, while indicating their original authorship, even if the user is no longer active.
Additionally, CloudFuze provides comprehensive support throughout the migration process. This includes pre-migration planning, which assesses your current Slack usage and helps prepare a tailored migration strategy, and post-migration support to address any concerns or adjustments that may be needed.
Contact us, and our experts will assist you in transferring messages of both active and inactive users from Slack to Microsoft Teams.