How to Secure SaaS Ecosystem?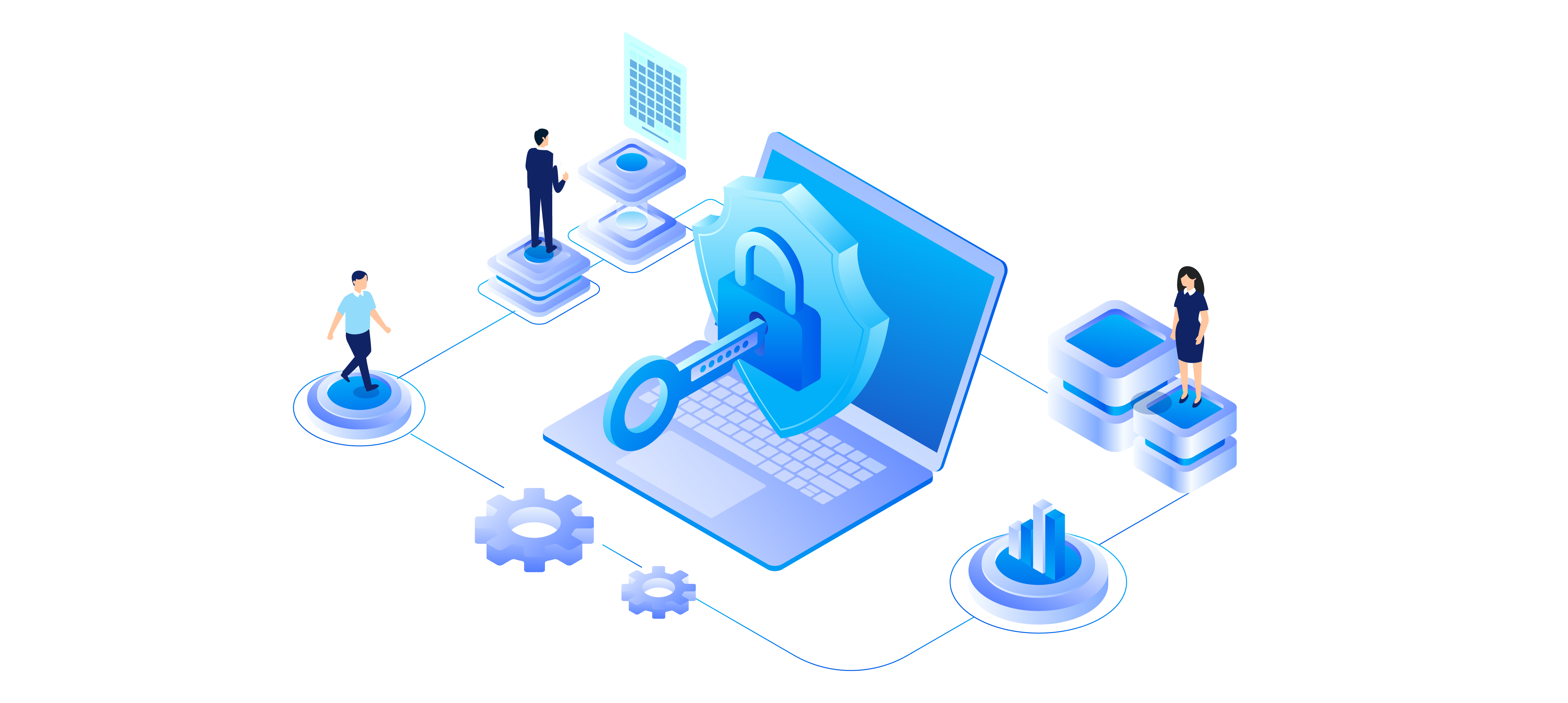 The industry's reliance on SaaS apps has risen dramatically in the last decade. These apps' scalability and stability with the least amount of infrastructure make them more appealing. SaaS apps eliminate the requirement for end-users to manage server applications. However, because of its cost-effective nature and ease of setup and updates, enterprise reliance on SaaS will likely grow rapidly. As a result, they bring us to the current situation, where industries of all shapes and sizes use SaaS programs.
The emergence of the SaaS business as a necessity of the hour has brought with it a slew of new obstacles and a slew of new rewards. Data breaches and thefts, cyber-crime, and SaaS waste are just a few issues that businesses must deal with. Big businesses typically have a large SaaS stack, which is impossible to manage and monitor.
What Makes SaaS Apps Risky?
The risks associated with SaaS apps are mostly linked to cloud computing. Third-party providers having access to an enterprise's data can be considered a challenge to the security of a user and the institution's brand name. Some reasons for these risks are described below.
Virtualization– The trend of the industries to rely on cloud computing and SaaS apps makes the enterprise more vulnerable. As the data is stored over multiple servers, multiple stakeholders are at risk if a single server goes down.
Awareness of backend processes – Some SaaS apps may not disclose the details of their backend processes. The absence of a proper understanding of backend processes in the SaaS apps puts the enterprises at risk.
Data location – SaaS vendors may have reasons like cost and reliability to choose a specific area to store data or servers. Data location affects the data latency and balances the load.
Access from anywhere – The ability of users to access the SaaS apps using any device across the globe makes the SaaS apps prone to security breaches. Accessing these applications through an infected device or a public wi-fi without a VPN may compromise the server.
Less Data control – Depending more on SaaS applications lessens the enterprise's control over their data. Third-party access to essential data and files creates a risk of data corruption.
Practices for Creating a Secure SaaS Ecosystem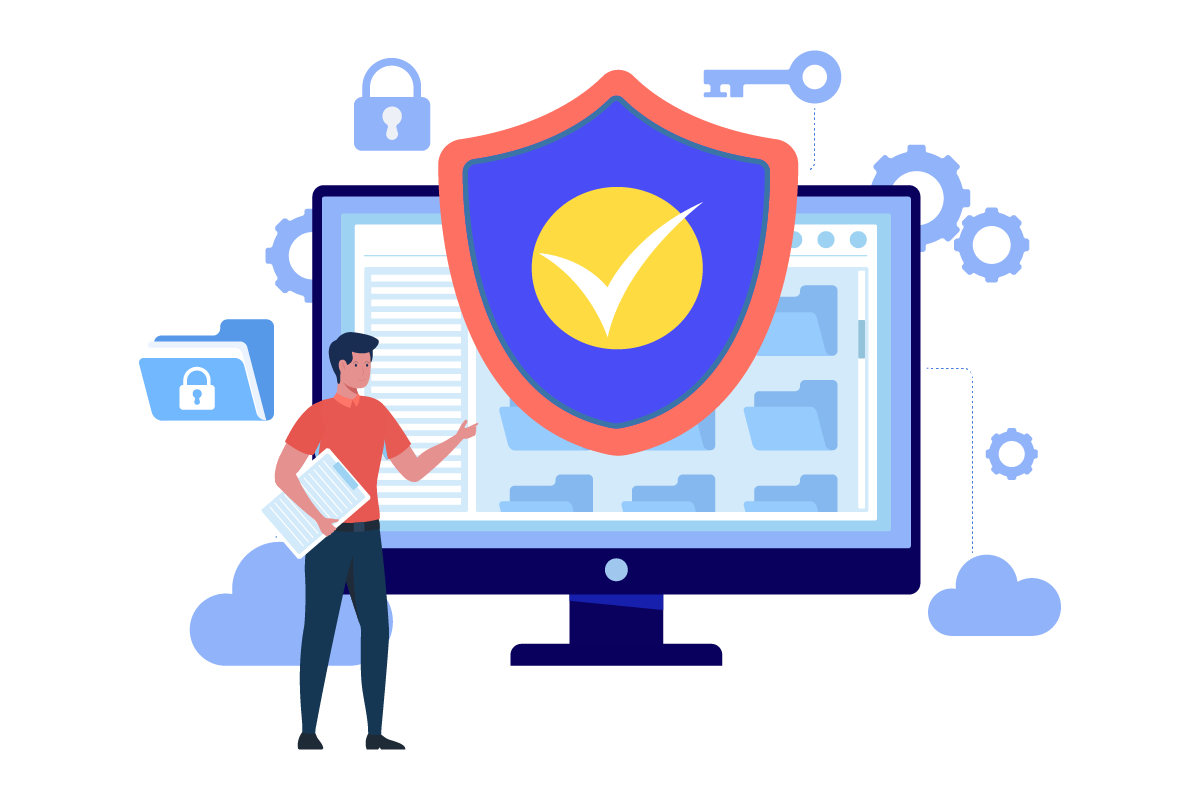 Best practices for IT admins to secure their SaaS ecosystem are listed below.
End to end data encryption

Usually, SaaS communications and interactions between server and user through SSL. However, end-to-end encryptions also require data storage to be encrypted. Many vendors provide data encryption by default, but some may not, and businesses need to ask for data encryption specifically. One can also use multi-domain SSL to encrypt certain specific fields such as financial details.

Vulnerability testing

Testing is one method by which IT admins can assess SaaS security. A comprehensive security check involving both automatic and manual testing is essential to monitoring the security policies according to ongoing trends in the market. In addition, testing and assessing the standards of the tools used allows for reducing vulnerability.

Policies for data deletion

Data deletion policies vary across different SaaS providers. Some providers tend to delete unused data at short intervals. Therefore, it is important to check the policies for data deletion. These policies are mentioned in the agreement and include details of what happens when the retention timeline exceeds.

Levels of security

Multiple levels of security across the SaaS apps help secure the SaaS ecosystem. Two-factor authentication at the user level helps reduce malicious activities. Security protocols such as role-based permissions and access at the user level protect the system from attacks that leverage internal gaps.

Virtual machine management

Updating the security policies of the virtual machine regularly allows us to protect the virtual machine from threats that are currently in the market. Therefore, an updated virtual machine is important for a secure SaaS ecosystem.

Data loss and prevention systems

Prevent data loss from the enterprise by regular checking on data deletion policies of the SaaS provider. A good Data Loss Prevention system scans the outgoing and transfers data over the server. It can prevent automatic deletion and send alerts whenever data is being deleted.

User privileges

Exclusive access for admins to important fields can improve SaaS security. Different privileges for various levels of users can organize and secure access.
Conclusion
While choosing to adopt a SaaS solution may provide many benefits, the security concerns hold back enterprises from finally resorting to it. With a proper understanding of security policies and protocols, admins can overcome these security challenges and confidently improve through SaaS. The above-discussed points can provide a basic understanding of what to expect from a SaaS provider and measures to overcome the security risks. In addition, assessment of SaaS security systems removes the obscurity regarding SaaS security and allows a better SaaS ecosystem.