How to Participate in the Box Feed Beta Program
Box Feed is a machine-learning-based program that understands how Box users work with their files and provide them a personalized collection of content. Box has been putting a lot of effort to make Box Feed one of their prime features. The latest version of Box Feed is available in beta more for anyone who wishes to test it. If you would like to experience this next-level content capability, we included easy-to-follow steps to participate in the Box Feed beta program.
Step 1: Sign in to Your Box Account
Go to Box.com and log in to your account. Note that you must be a Box admin to access your company's Box admin console.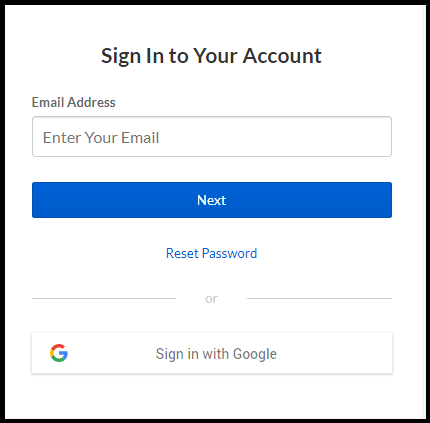 Step 2: Go to Admin Console
Now, locate the admin console link in the left navigation menu and click on it. This will take you to the admin settings page.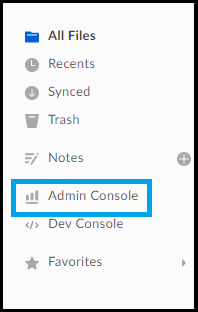 Step 3: Click on Enterprise Settings
Locate the Enterprise Settings link in the admin console menu options and click on it.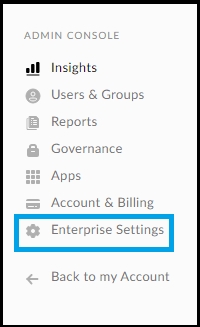 Step 4: Configure Feed
Click on the Content & Sharing tab on top of the page. Now, click on the configure button to begin enrolling in the Feed beta program.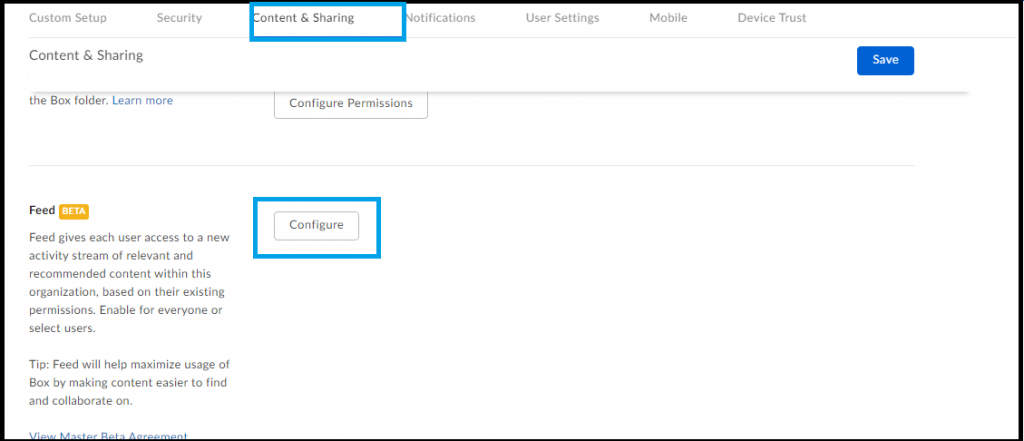 Step 5: Enable It
Click on Enable for All Managed Users to make the feature available for all the users in your company's Box account. Box also provides a couple of other options if you wish to enable the feature only for specific people.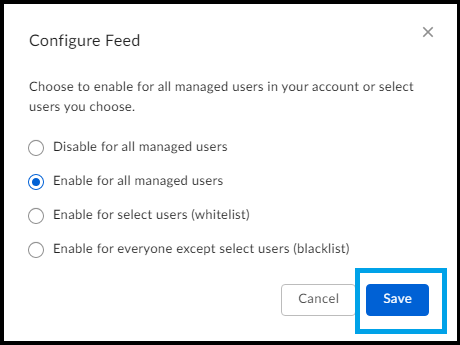 Step 6: Accept Terms
You need to sign Box's Beta Master Agreement (BMA) to start testing Feed. Click on the Accept Agreement button and that's it.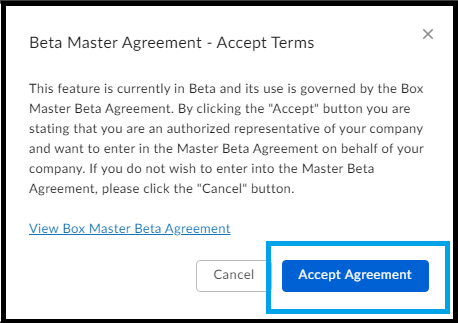 Step 7: Settings Have Been Saved
The success notification indicates that you successfully enrolled for the Box Feed beta program.

We hope you found this Article on box useful.