How to Migrate from On-Prem to Google Drive: 10 Tips for Business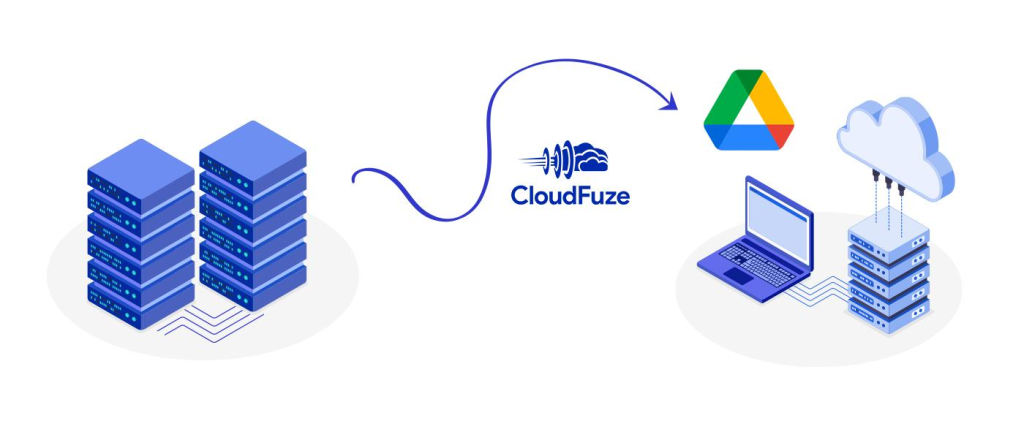 Is your company planning to move from on-prem to Google Drive? What are the mistakes you should avoid? What is the best approach to planning an on-prem to cloud migration to prevent potential issues and ensure that everything goes smoothly?
Cloud data migration involves many challenges, such as data loss risks, migration downtime, rising budgets, etc. For a migration strategy to be successful, you need a powerful and dedicated tool and a well-thought-out and executed strategy.
Here are ten tips that help SMBs, Enterprises, and MSPs migrate from on-prem to cloud smoothly and error-free.
1. Map Out a Migration Strategy
There is no such thing as a one-size-fits-all data migration strategy, as the requirements vary from organization to organization. As a result, taking the time to assess your data migration goals and needs is critical. With this information, you will be able to build a custom and complete data migration plan to achieve your goals.
2. Provision All Your Users' Google Drive Accounts
Whenever you migrate to Google Drive, you should always provision your users and groups first. This is necessary to ensure that all sharing and Drive hierarchies are correctly preserved during the move.
3. Leverage Migration Service Provider Support
Before you begin data migration, the right tool to transfer files from Box to Google Drive must be in place and ready. Choose a migration service provider with technical expertise and experience handling complex Google Drive migrations. Ensure that you test the migration tool and fits your business needs.
CloudFuze, a Google Migration Partner, provides businesses the flexibility to get custom-migration solutions based on your business objectives. Contact us for a free demo today!
4. Map the Data to the Right Path on Google Drive
Review the source and destination paths where you want to move the data. Nothing is removed or deleted from your on-prem when you begin your migration.
CloudFuze migration tool copies content from your on-prem to Google Drive to your specified location. So, make sure the mapping to the destination paths is appropriate, as they cannot be changed after the migration begins.
Below is an example of a migration path mapping strategy from on-prem to Google Drive.

5. Migrate File Features Along with the Data
When working on on-prem files, you would have shared with others, worked on different versions, etc. Thus, migrating all the file features, such as permissions, versions, and timestamps is important to retain the same collaboration structure.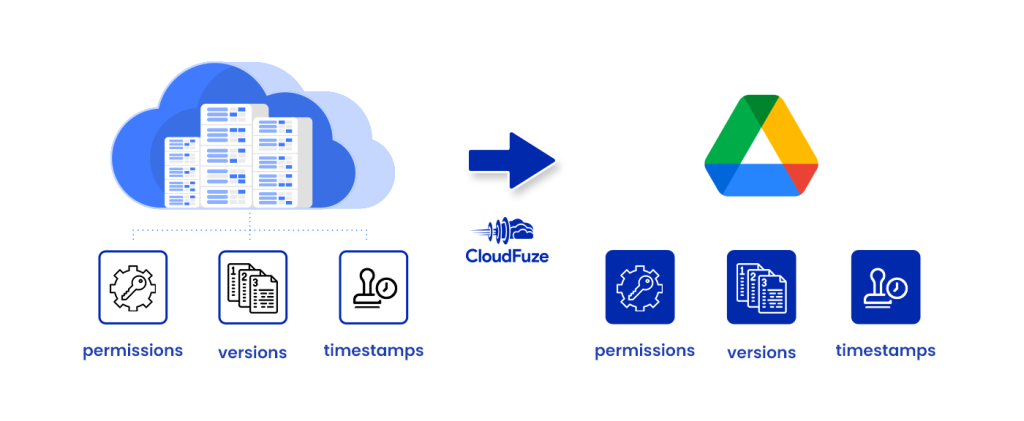 Using CloudFuze, all files' permissions, versions, and timestamps are seamlessly transferred from on-prem to Google Drive without any business disruptions.
6. Schedule Your Data Migration Project
Consider both the source and target systems to create a flexible migration schedule. Due to Google Drive API rate limits, the time required to migrate either from Dropbox or Box to Google Drive might take more than expected.
Our migration experts at CloudFuze analyze your source data and gives you accurate timelines that help you plan your migration accordingly.
7. Ensure Your Migration is Secured
Securing business data during its transfer from on-prem to the cloud is one of the main cloud migration strategy challenges. So, choose the right tool that could potentially help in carrying out a secure migration.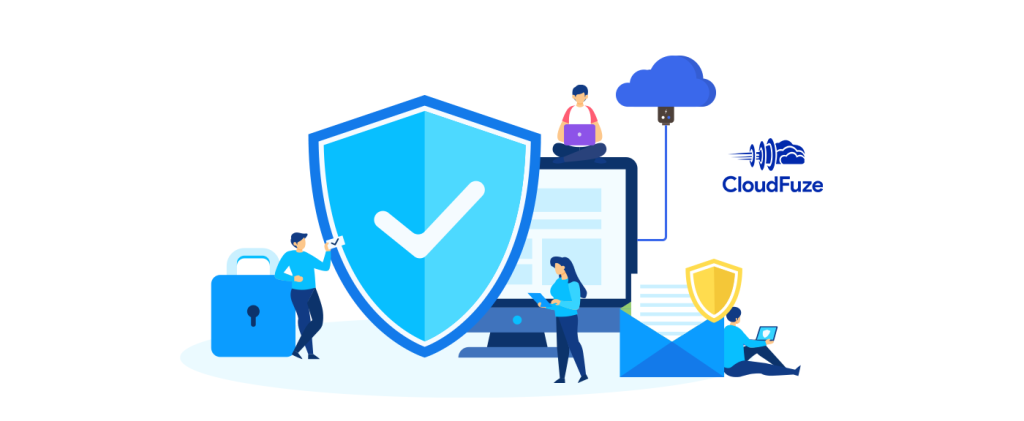 With CloudFuze, you can migrate data to the cloud securely and seamlessly while also benefiting from high-end scaling capabilities.
8. Perform Continuous Monitoring
No matter the timeline, monitor your migration throughout the process regularly. It ensures that you stay on track with your objectives, timeline, and planned resources.
Suppose you keep track of your progress and see that something is falling behind. In that case, you can utilize this information to get back on track with your migration strategy or take corrective measures immediately.
Our dedicated migration experts monitor and send regular updates on your migration process via emails or calls. If any conflicts occur during the migration, they immediately resolve them and migrate the conflicting data.
9. Train Your End-Users on Google Drive
The Google Drive migration approach requires a training plan. To get the most out of your Google Drive migration, make sure that all your end users receive training on Google Drive that covers their individual needs and provides the right level of support.
Through multiple use cases, train your users on how to use Google Drive to enhance their collaboration and overall performance at the workplace.
Consider these tips before you start working on your migration project and ensure that you have a solid plan. Get in touch with our migration team for any assistance or custom quote!