How To Copy Files From Box to OneDrive With Embedded Links

Transferring embedded links is one of the primary focus areas for businesses planning to copy files from Box to OneDrive (or from any other source to the destination cloud). This is because embedded links play a critical role in collaboration and resource access.
CloudFuze makes it hassle-free for Enterprises, SMBs, and MSPs to transfer embedded links along with user accounts and data from Box to OneDrive (and in other migration combinations).
This guide is designed to help businesses understand the importance of migrating embedded links and how CloudFuze can simplify the entire process.
Why Is It Critical for Businesses to Transfer Embedded Links?
Embedded links play a similar role as permissions, shared links, and in-line comments in maintaining the collaboration between individual employees and their teams. Therefore, businesses of all sizes and industries planning to replicate the collaboration structure in the destination cloud (OneDrive for Business) must have the embedded links transferred accurately.
For example, a company's marketing team may rely on a couple of mother documents or spreadsheets to access links to all the other resource files. In such a case, migrating those mother documents and spreadsheets along with the embedded links becomes a mission-critical task.
Retaining the embedded links with 100% accuracy, in turn, helps individual employees and their team benefit in many ways, including:
A smooth and structured onboarding (to the destination)
Continuity in the collaboration processes used before in the source cloud (Box)
No or minimum loss in productivity and overall operational efficiency
Learn about more benefits in our embedded links migration post.
Transfer Embedded Links From Box to OneDrive for Business With CloudFuze
Transferring embedded links with CloudFuze is effortless as our migration platform, X-Change is an enterprise-focused migration tool. The tool is designed to simplify businesses' complex migration needs, including migrating all types of embedded links without breaking them to the destination.
The example listed below shows the migration of embedded links in a Word document created in Box to OneDrive for Business.
The process starts with selecting embedded links among the list of features to move from Box to OneDrive in CloudFuze's migration platform.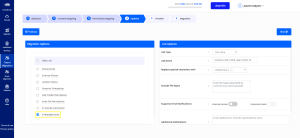 Selecting embedded links to migrate
Here is a Word document created on Box with links embedded in it. The two screenshots below also show the Box URL preview of the embedded links:
Embedded link 1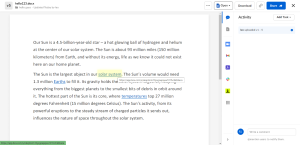 The first embedded link in a Box document
Embedded link 2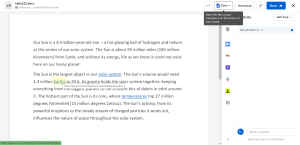 The second embedded link in a Box document
Now, below are two post-migration screenshots of the same migrated document with all the embedded links intact, including the first and the second embedded link:
Migrated embedded link 1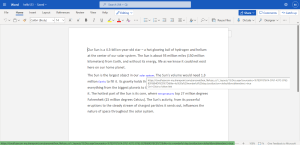 First migrated embedded link in a OneDrive document 
Migrated embedded link 2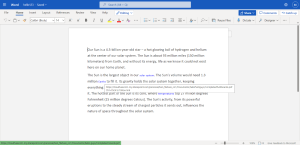 Second migrated embedded link in a OneDrive document
The screenshots above show only a single use case for transferring embedded links. With CloudFuze, companies can migrate embedded links on various types of documents, e.g., spreadsheets and presentations, from Box to OneDrive, Box to SharePoint Online, and in other migration combinations.
Also, migrating embedded links along with other features, such as permissions, versions, timestamps, and in-line comments, will not interfere with the accuracy of replication.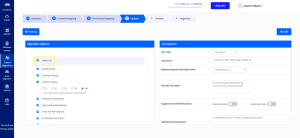 Selecting other migration features
Migrating Different Types of Embedded Links With CloudFuze
Not all files have the same type of embedded links; therefore, transferring different types of embedded links collectively can be a technical challenge. But CloudFuze helps businesses navigate through this complexity by supporting the migration of various types of embedded links.
CloudFuze can accurately migrate these types of embedded links:
Shared links
Open ID links
'If' condition links
Refer to this post to learn more about how CloudFuze migrates these three types of links embedded in files.
Learn More From Our Business Migration Team
Our business migration team can help you understand more about how your company will benefit from transferring embedded links. You can also request a business demo or an assisted POC to see CloudFuze's functionality in action. Contact our business migration team for professional consultation and assistance.