How Are Permissions Migrated from Box to SharePoint Online?
Permission migration is one of the key aspects of business cloud data migration. Before choosing a migration partner or a tool, it is very important to understand the process of migrating Box file and folder level permissions to SharePoint Online. Before we see and understand how CloudFuze handles permissions, let's first check how Box and SharePoint Online environments differ from each other.
For complete information on migration, refer Box to SharePoint Migration Guide and Box to OneDrive Migration Guide.
Box Environment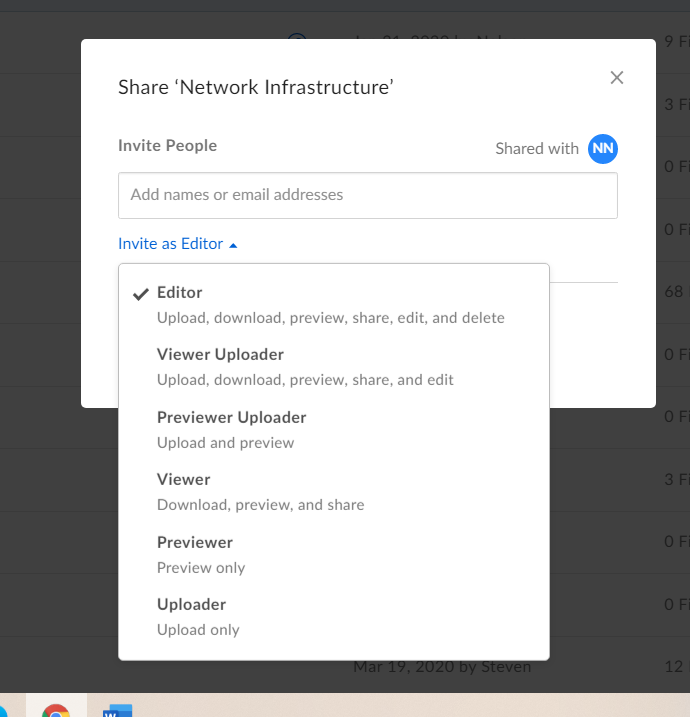 As you are planning to migrate from Box to Office 365 (OneDrive for Business and/or SharePoint Online), you may already know how sharing works in Box. The following are the collaborator-level permissions in Box.
Co-owner
Editor
Viewer Uploader
Previewer Uploader
Viewer
Previewer
Uploader
A Box file or folder owner can share the content to anyone with above permission levels. Only Co-owner, Editor, and Viewer Uploader can edit files. You can know more about Box permissions here.
SharePoint Online Environment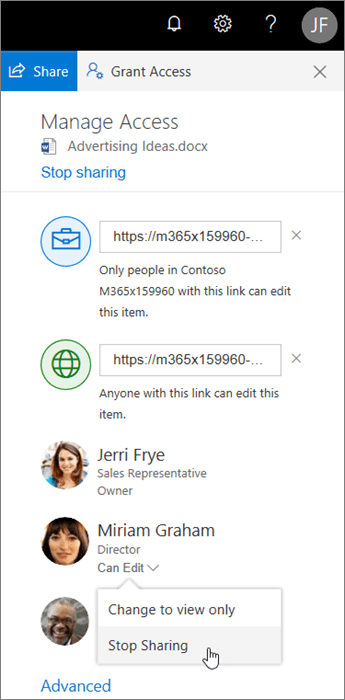 SharePoint access levels and permissions are comparatively simpler. View and Edit are two major SharePoint Online permission levels besides a host of security-level permissions.
Sharing Settings in SharePoint Online
Anyone with the link (Public)
People within an organization
People with existing access
Any specific person
Collaboration-Level Settings
Security-Level Settings
Allow/Disallow Editing
Sharing expiration date
Password protection
How Are Different Permissions in Box Migrated to SharePoint Online
When moving from Box Business to SharePoint Online, each permission in Box such as co-owner, editor, viewer, etc. are converted to a relevant SharePoint Online permission or role.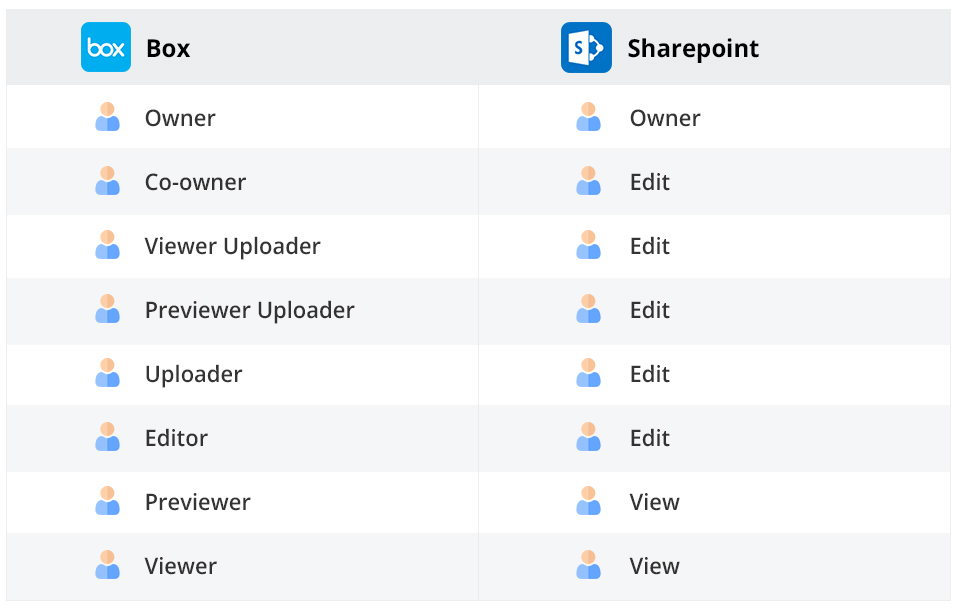 Note that these permissions remain the same throughout the Office 365 environment, including OneDrive for Business.