Google Drive Migration: What MSPs Need to Know
The COVID-19 epidemic has compelled more enterprises to rely on cloud office suites for remote work, resulting in increased cloud adoption. Hence, many companies have been migrating from on-prem or clouds like Box or Dropbox to Google Drive in huge numbers.
Consequently, MSPs are being challenged to meet the migration needs of organizations. It might seem overwhelming at first, but MSPs can take steps to ensure their customers have a successful migration. Let's look at what you need to know first as an MSP when migrating data to Google Drive.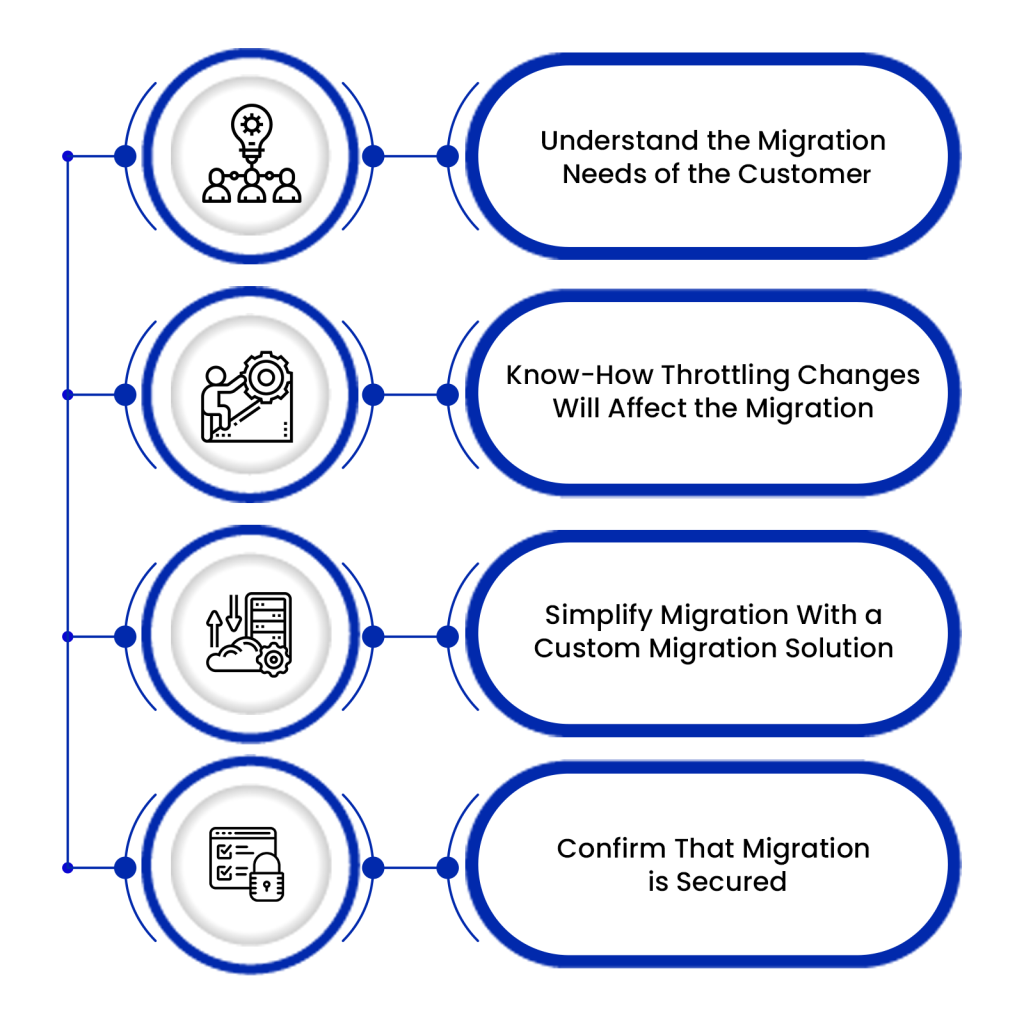 Understand the Migration Needs of the Customer
Before beginning the data migration process, identify the source cloud, the number of users, and the amount of data to be migrated. Also, which data features (versions, timestamps, comments, shared links, etc.) the business wants to migrate. Knowing this information, you will be equipped with the knowledge needed to execute the migration project.
By understanding the customer needs in detail, you might notice potential risks that need to be addressed before the migration or that certain security measures must be taken when you migrate sensitive data.
Know-How Throttling Changes Will Affect the Migration
Google is limiting the amount of data that can be migrated to Google Drive through throttling, which means each user is allowed to migrate 750 GB of data per day. MSPs are therefore advised to consider this when they schedule and perform migrations.
The larger the number of users you have and the smaller the amount of data they own, the faster your migration proceeds. Thus, knowing the total amount of data to be migrated from Dropbox or Box to Google Drive will help MSPs create a more realistic timeline.
Simplify Migration With a Custom Migration Solution
Your customers rely on you for things they cannot do despite having enough time and resources to do so themselves. So, you must choose a cloud migration provider that supports MSPs, not just end-users.
Moreover, the migration needs vary from business to business. So, partnering with a migration service that offers customized services for MSPs is the only way to scale your own business.
Our data migration experts provide custom solutions tailored to your needs, allowing you to seamlessly move data from on-prem or any cloud to Google Drive. Request a demo and see how CloudFuze can fulfill your cloud migration needs.
Confirm That Migration Is Secured
Migrating data to the cloud can bring up several security concerns. So, before you start the migration, ensure that the tool you choose has security measures in place to protect the data from loss or errors and that the data is secure throughout the migration process.
CloudFuze's encryption algorithm and state-of-the-art security features ensure a high level of data security. CloudFuze, being a technology partner of Google and using the latest and most advanced technology, ensures that your credentials and data are highly secured.