An Easy Way for Businesses to Migrate Box Notes to OneDrive
Transferring Box Notes to OneDrive is major technical challenge businesses face when planning to switch to OneDrive from Box. Although Box Notes are exclusive to Box, most businesses need to migrate them along with other files such as Word and Google documents created in Box.
How Does CloudFuze Migrate Box Notes to OneDrive?
CloudFuze migrates Box Notes as. DOCX Microsoft Word document in OneDrive for Business and SharePoint Online while retaining the permissions. It is impossible to migrate Box Notes and retain them in the same format in OneDrive as Microsoft does not support Box Notes file format.


CloudFuze automates the process of migrating Box Notes files as. DOCX Word files in OneDrive. As a result, the high-speed transfer and conversion of Box Notes files speed up the entire data transfer process and help businesses meet the planned migration timeline.
Why Migrate Box Notes When Moving From Box to OneDrive?
The specific reasons for transferring Box Notes files can vary from one company to another. But the main reason that is common for all organizations is that Box Notes work well and is well-integrated into the cloud storage platform.
Box Notes and Box Notes Templates appear first on the list of file types that users can create in Box. Also, they are simple to work on and easy to share. As such, end-users (employees) use them instinctively and extensively.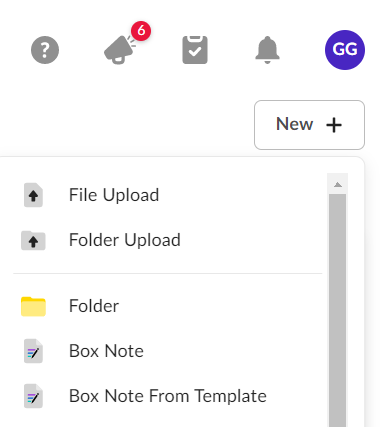 Scenario 1 for Migrating Box Notes
The employees (and their teams) of a company use Box Notes to take notes during daily meetings, weekly reporting, and monthly organization-wide conferences. The extensive usage of Box Notes makes them highly critical for access to information that helps improve internal processes. And internal process improvement ultimately results in company growth.
In this scenario, it is highly crucial for the company to migrate the Box Notes files of each employee.
Scenario 2 for Migrating Box Notes
The reporting managers and key stakeholders of a company prefer using Box Notes for its Differences changes tracking feature to prepare and collaborate on only certain changes-sensitive documents, such as project roadmap planning and project progress reporting.
In this scenario, the IT and management of the company must painstakingly identify and select such critical Box Notes files to migrate them.
Steps To Migrate Box Notes to OneDrive With CloudFuze
The process of migrating Box Notes to OneDrive for Business and SharePoint Online with CloudFuze is fairly simple. The steps below help you get a sneak preview of how CloudFuze X-Change migrates Box Notes as. DOCX to OneDrive while preserving permissions:
Step 1: Choose the Box Notes files that you want to migrate to OneDrive.


Here is a dummy Box Notes file we prepared for this demonstration: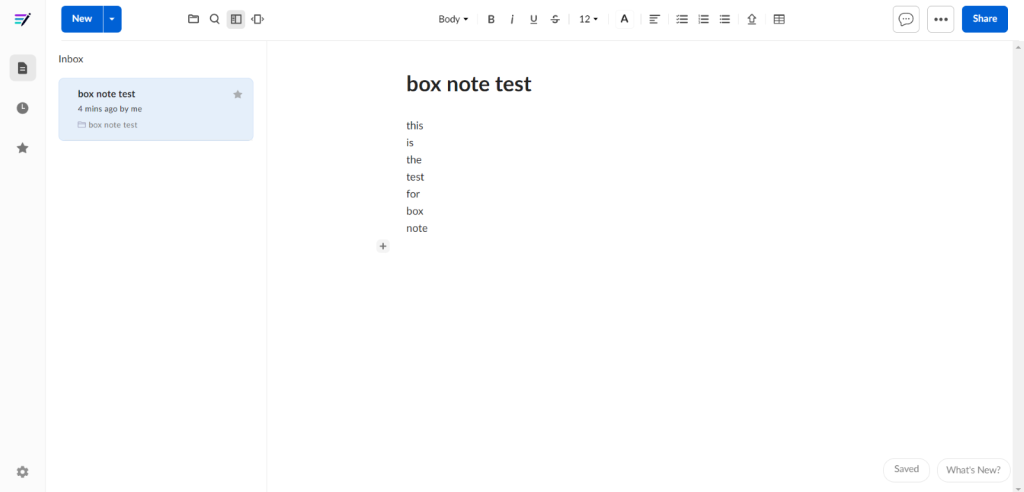 Here is a look at the permissions linked to the Box Notes file: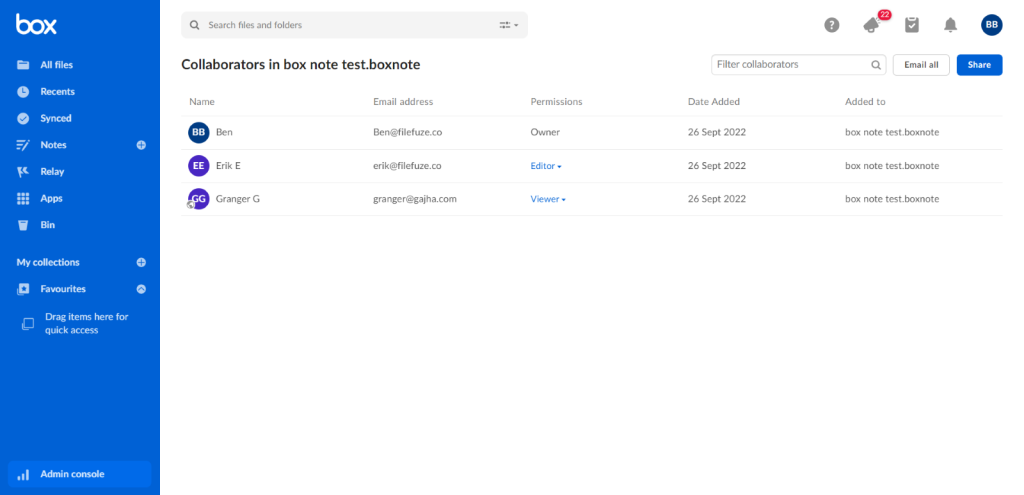 Step 2: Map the user accounts from Box to OneDrive and choose the features you want to retain, e.g., sharing permissions.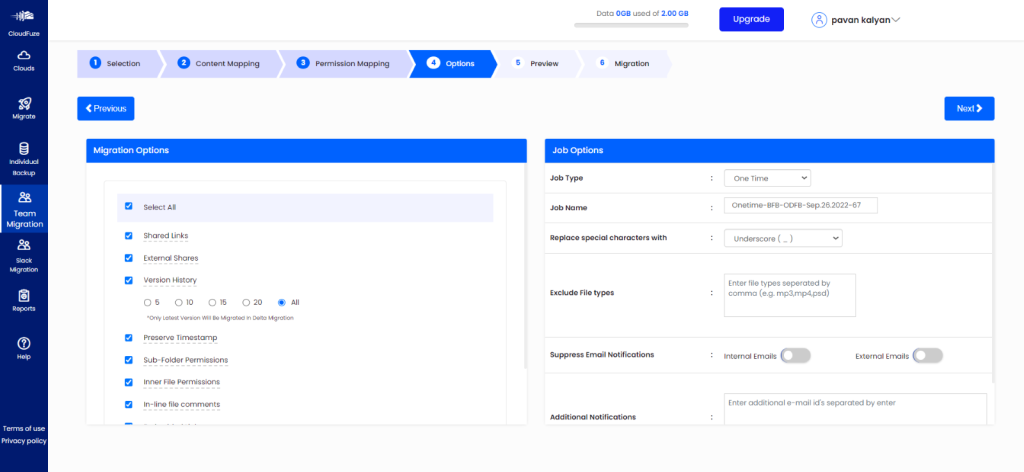 Step 3: Ensure that the OneDrive accounts are provisioned and then start the migration process.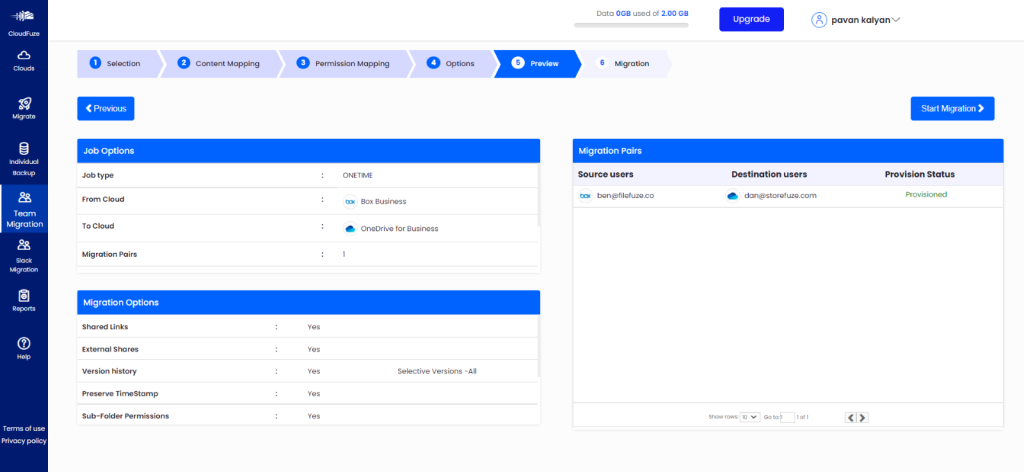 Step 4: Check for the Box Notes file (converted as a .docx file) in OneDrive after completing the migration.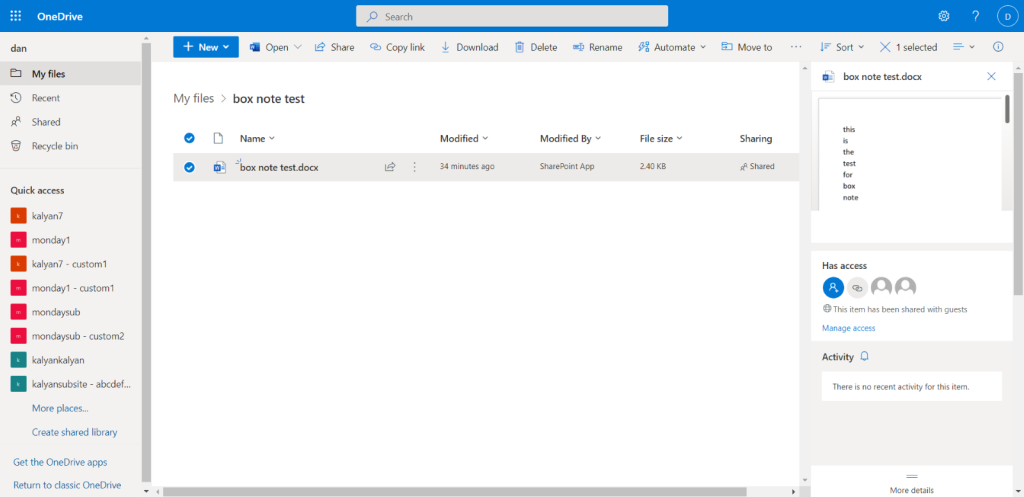 Content inside .docx file in OneDrive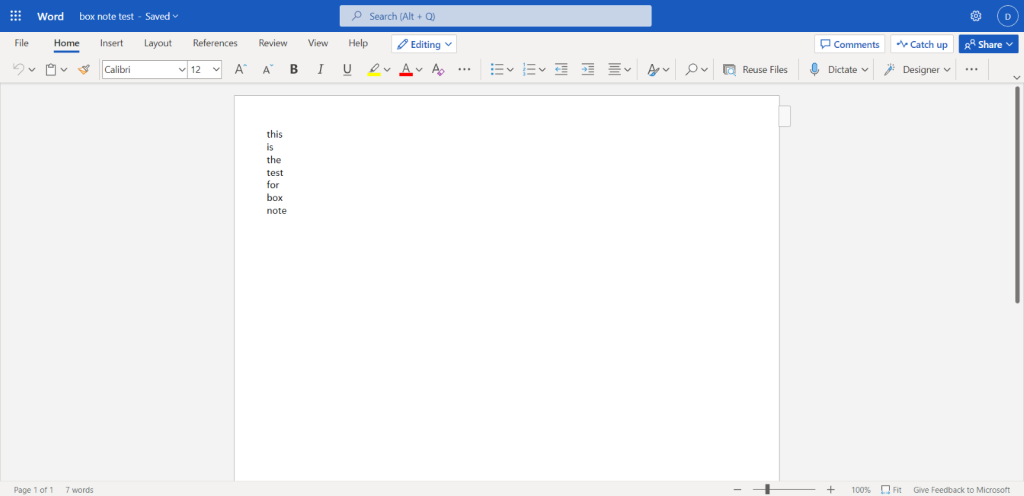 Step 5: Verify the content inside the document.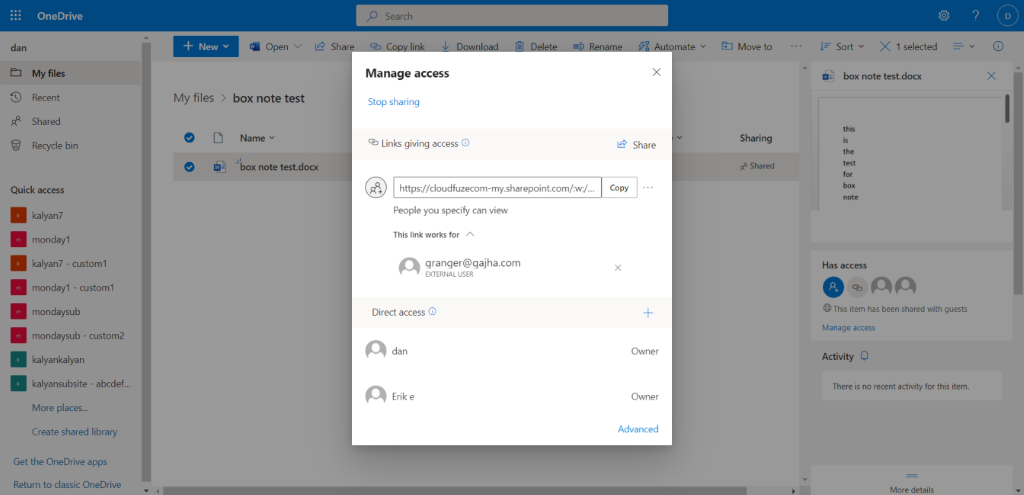 CloudFuze Also Migrates Microsoft and Google Files Created in Box
Apart from Box Notes, CloudFuze also effortlessly migrates other types of files created in Box, including Microsoft Word, Microsoft Excel, Microsoft PowerPoint, Google Docs, Google Sheets, and Google Slides.



CloudFuze migrates files created in Box to OneDrive in these formats:
| Box File Type | Converted File Type in OneDrive |
| --- | --- |
| Box Note | DOCX |
| Microsoft Word | DOCX |
| Microsoft Excel | XLSX |
| Microsoft PowerPoint | PPTX |
| Google Docs | DOCX |
| Google Sheets | XLSX |
| Google Slides | PPTX |
Learn More From Our Business Migration Team
Explore how CloudFuze's Box Notes migration capability can help your business achieve the migration end goals. Contact our business migration team and request a demo, trial, or POC.