Box to OneDrive: How Are Permissions Migrated and Converted
When migrating from Box to OneDrive, the sharing permissions (end-user sharing permissions) within the Box should not only be retained but also migrated over.
CloudFuze is one of the few cloud data migration tools that is capable of migrating content (users, files, Box Notes, etc.) and permissions. 
Both Box and OneDrive have a different set of sharing permissions. First, let's have a quick look at various permissions levels in the Box environment.
Box Permissions:
Co-owner

Editor

Viewer Uploader

Previewer Uploader

Viewer

Previewer

Uploader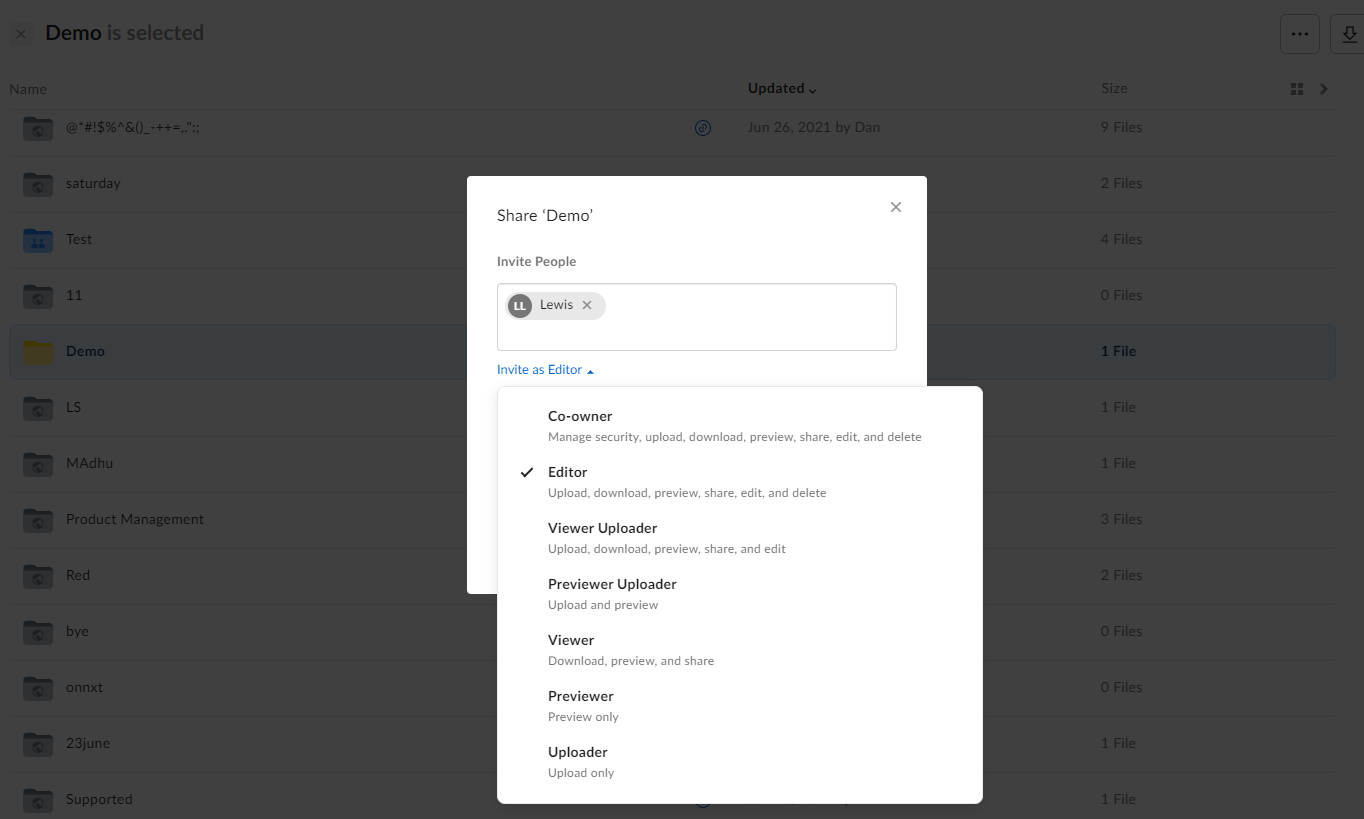 OneDrive for Business Permissions 
Microsoft doesn't provide as many permissions as Box does, but on a positive note, permissions in OneDrive are not confusing. Check this screenshot to see how permissions in OneDrive works. As seen in the image, the only two permissions in OneDrive for Business is just Edit and View.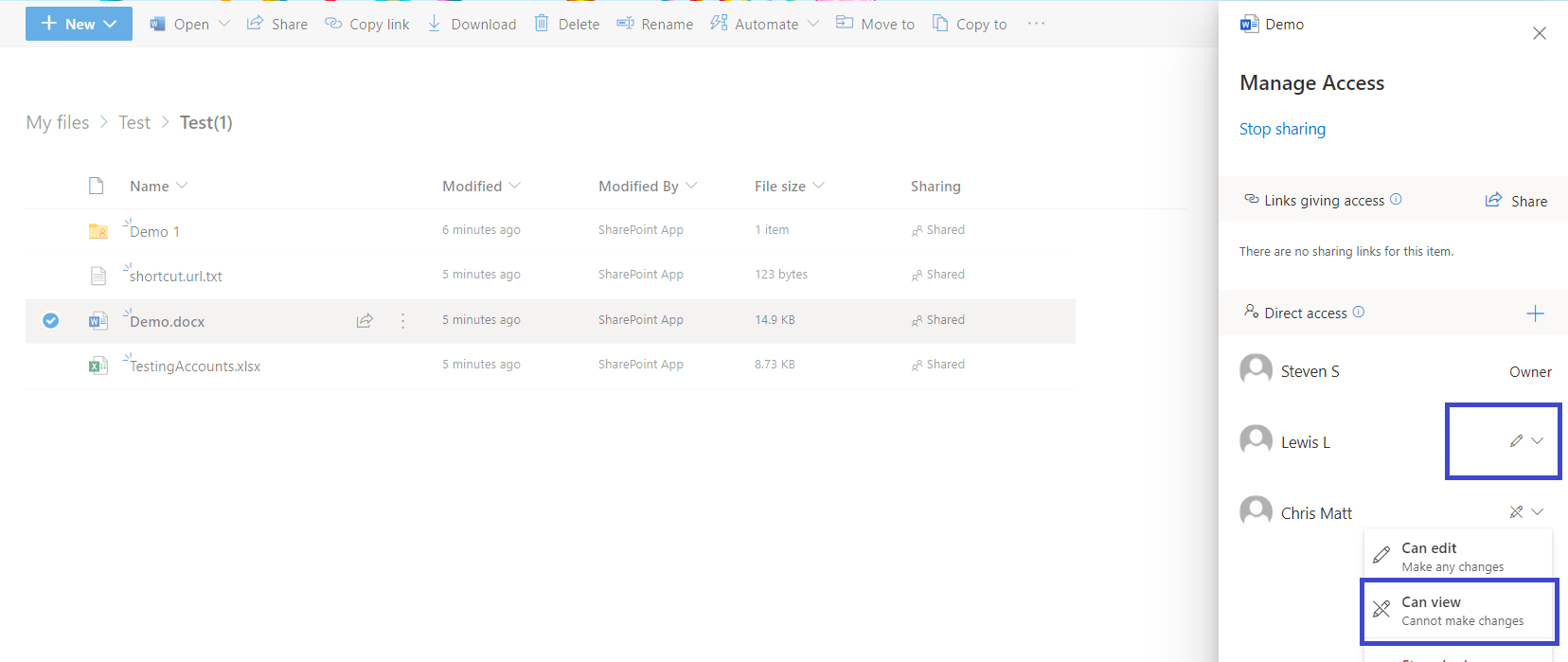 How These Permissions Are Migrated?
Check the following table to understand how CloudFuze migrates and converts respective permissions in Box to OneDrive for Business.