5 Benefits of Choosing CloudFuze as a Cloudiway Alternative
Choosing the right data migration tool is critical for your Slack to Teams migration project success. Selecting a particular tool depends on the business goals and needs. But how do you decide which tool fits best for your project?
In this article, we have compared two of the most popular Slack to Teams migration tools, CloudFuze and Cloudiway, and listed the top five benefits you get by choosing CloudFuze over Cloudiway.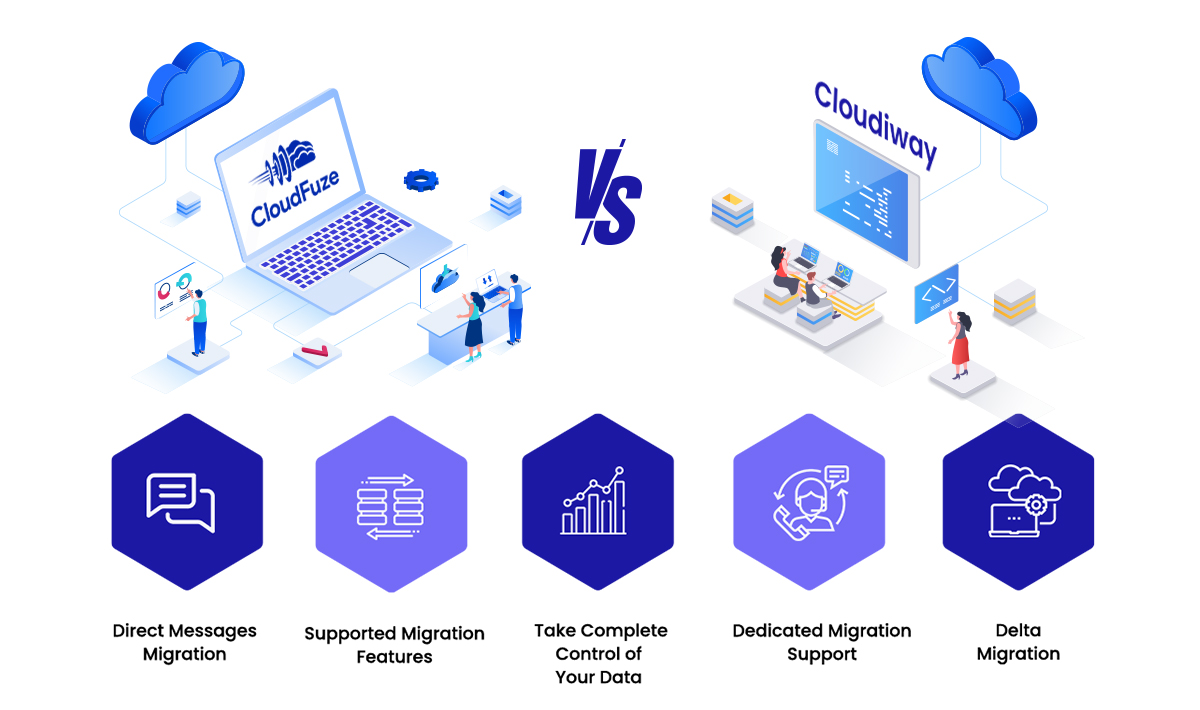 1. Direct Messages Migration
One of the common challenges of migrating from Slack to Teams is transferring direct messages with accuracy. Not all third-party tools have the readily available capability to help businesses of all sizes migrate direct messages from Slack to Teams.
However, both CloudFuze and Cloudiway support Slack direct messages migration to Microsoft Teams which enables businesses to ensure complete replication of their Slack environment.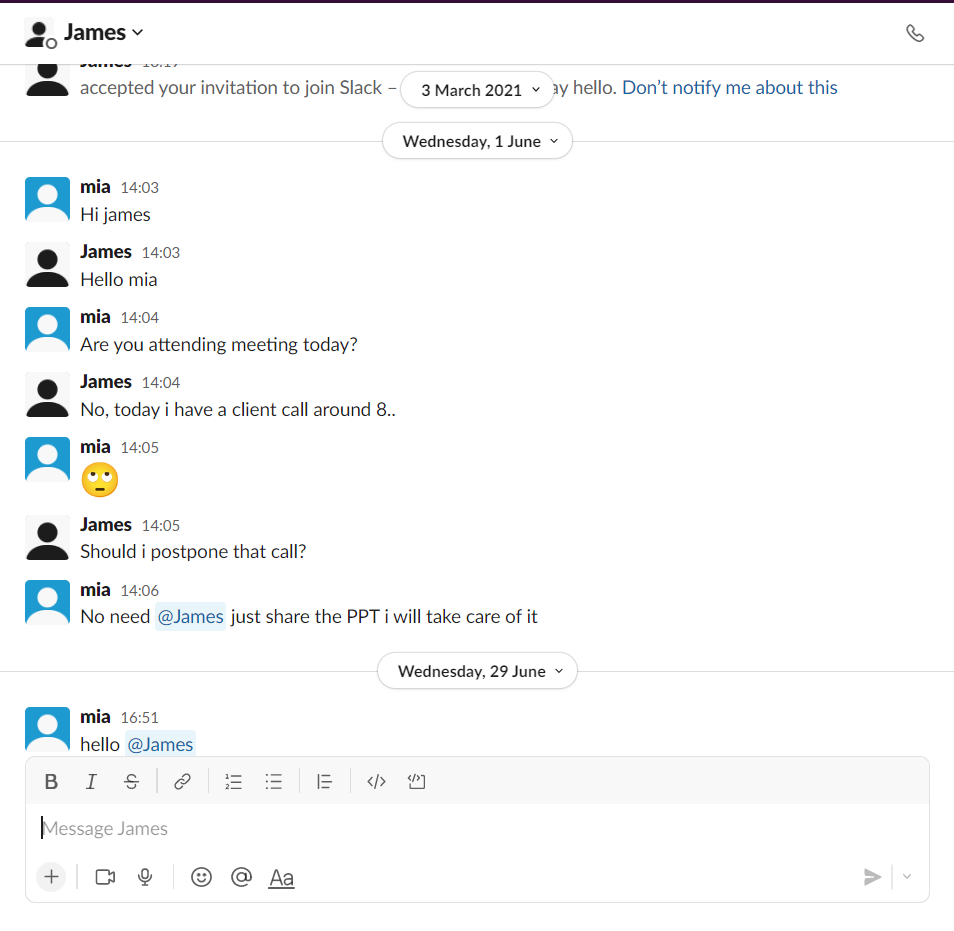 Direct Messages in Slack Workspace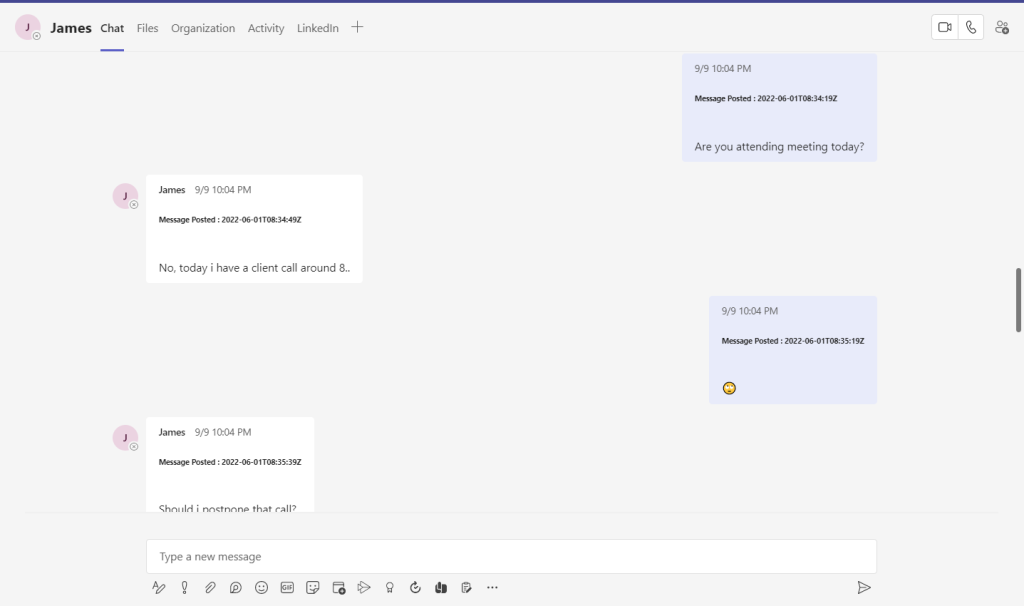 Slack Direct Messages Migrated to Teams Chat Section
Request a free demo to understand how CloudFuze maps users and migrates direct messages from Slack to Teams.
2. Supported Migration Features
Both CloudFuze and Cloudiway offer extensive Slack to Teams migration capabilities, including:
Public and Private Slack Channels
Channel members
Group and direct messages
Message metadata
Files and other attachments
Links in messages
Emojis
Mentions and replies
CloudFuze can help businesses migrate from Slack to Microsoft Teams in a comprehensive way that helps avoid disruptions in everyday operations. Partner with CloudFuze to get started with your Slack to Teams migration today!
3. Access to Granular Control
With both migration tools, businesses can take a granular approach in choosing the Slack workspaces, channels, messages, metadata, and attachments to migrate. This approach helps address the specific needs at the individual as well as organization-wide level.
At CloudFuze, our managed migration team can help businesses take a highly granular approach to planning the migration's scope of work.
4. Dedicated Migration Support
Migrating mission-critical and massive volumes of data from one cloud platform to another can be challenging and time-consuming for businesses. As a result, most companies opt to work with a trusted partner or expert, such as a managed migration service provider, to properly guide them through the migration journey from planning to execution.
Cloudiway's premium support is a standalone service that requires advance orders (before 48 hours). In contrast, CloudFuze's 24×7 premium support is readily available as a standard feature of the managed migration service with end-to-end migration assistance.
Contact us to learn more about how our managed migration service can support your business in transferring Slack to Microsoft Teams.
5. Delta Migration
Delta migration is a feature that allows you to migrate all the incremental changes, i.e., the changes made since the last migration was initiated.
Usually, when the migration is in process, users will continue using their source cloud which leads to a build-up of incremental changes. So, it is important to ensure that all those changes are migrated and that your destination cloud is up to date.
Both CloudFuze and Cloudiway offer delta migration. CloudFuze supports delta migration for both Slack direct messages and channels.