Five Key Features to Look for in a Cloud Data Migration Tool
Are you planning to migrate your cloud data from one service provider to another? If you are researching data migration tools lately, you are at the right place. This article discusses cloud storage migration tools and highlights some important features to look for in them.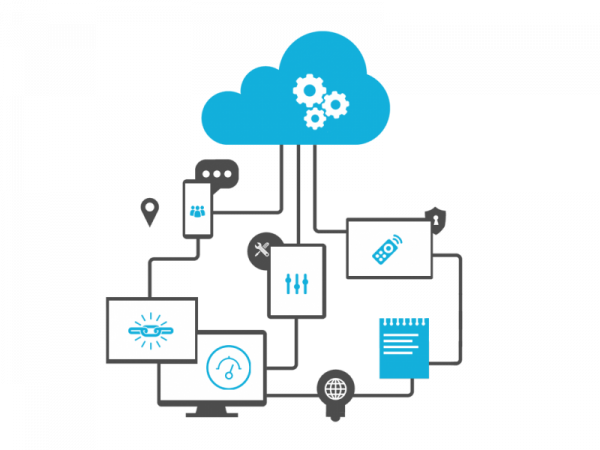 1. Check for Supported Cloud Services
CloudFuze's data migration tool supports 40+ cloud services like Dropbox, OneDrive, Google Drive, etc. The number of clouds a tool supports is a metric for its technical excellence. Even if your data migration requirement is limited to leading service providers, you should still pick a migration provider that supports a ton of personal and business cloud services.
2. Go with an Enterprise Cloud Data Migration Specialist
Why? A migration company with an 'enterprise tag' maintains top-notch IT infrastructure. Its robust migration engine ensures super-fast transfer speeds and unmatched security. Whether you are trying to migrate your personal or business data between clouds, go with an enterprise migration provider to leverage their technical expertise.
3. Business Cloud Data Migration Support
Migrating business content from one cloud storage service to another is a different ballgame altogether. It's not as straightforward as a personal migration. When it comes to migrating data between business cloud services such as Office 365, G Suite, Dropbox Business, Box Business, etc., it is very important that not just files but complex file permissions are also moved.
4. Smart Features to Tackle Technical Roadblocks
The file transfer speed and accuracy of data migration between two cloud services (let's say Dropbox and OneDrive) is heavily dependent on cloud service providers. File pathname limits, allowance/non-allowance of special characters, file size, file types, etc., vary between cloud services. A good cloud data migration tool must handle blockades like these on its own without human
5. Technical Support
You need to pay great attention to the support capabilities of a data migration company as you are dealing with critical data, be it personal or business content. The need for proactive support is even bigger when you are trying to migrate your business or enterprise content. Before signing up for a cloud migration tool, get in touch with their support team and ask them a few questions. Get to know more about the product and perhaps ask for a live demo. Learn more about the possible risks involved.
CloudFuze provides cloud content migration services both for personal and business users. Explore our personal plans or talk to us about your business migration requirement.