10 Best Google Drive Tips and Tricks to Enhance Your Business Productivity
Google Drive is a robust cloud-based storage solution that makes it simple to save and share files with others. It is widely recognized as a top alternative for enterprises looking for an all-in-one solution to store, access, and share data securely.
It's currently used by many, from small businesses to Fortune 500 corporations, and many other companies are choosing to migrate from Dropbox, Box, Egnyte, Citrix ShareFile, etc., to Google Drive.
Whether you have recently migrated to Google Drive or are already an existing user, implement these tips and tricks of Google Drive to manage your work effectively and improve your productivity.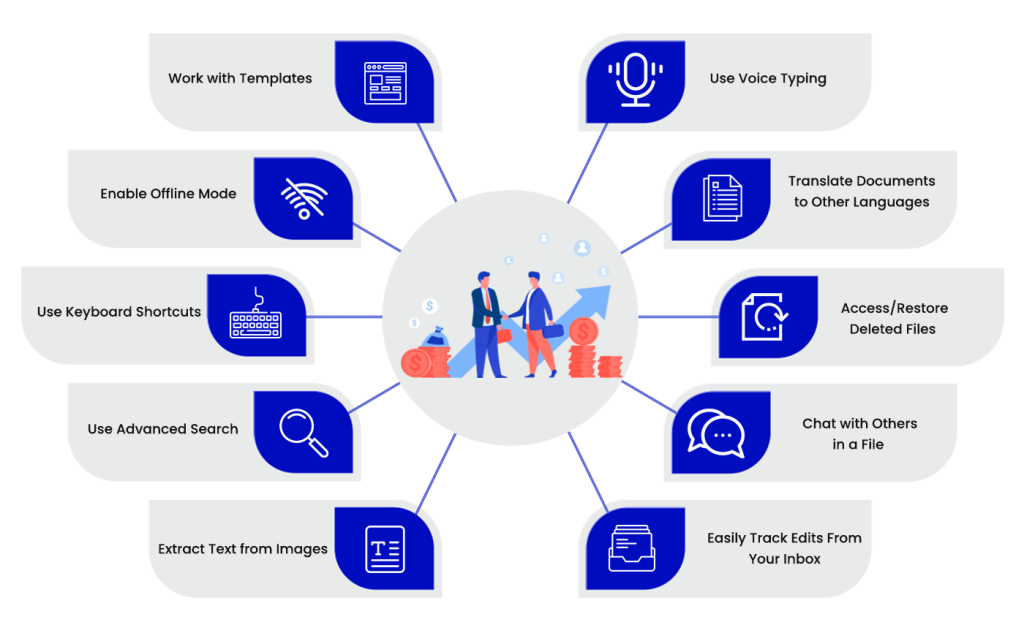 1. Work with Templates
The pre-designed Google Docs templates make preparing professional documents easier than ever. If you aren't sure you want to design a new document from scratch, you can use the Google Docs templates instead. You can still customize these once you start editing them, even though they're already formatted and ready to go.
To get started, select "New" from the homepage, then hover over the file type you want to create (documents, presentations, sheets, etc.) and select "From a template".  Here you can select one of the templates provided by Google Drive or create your own.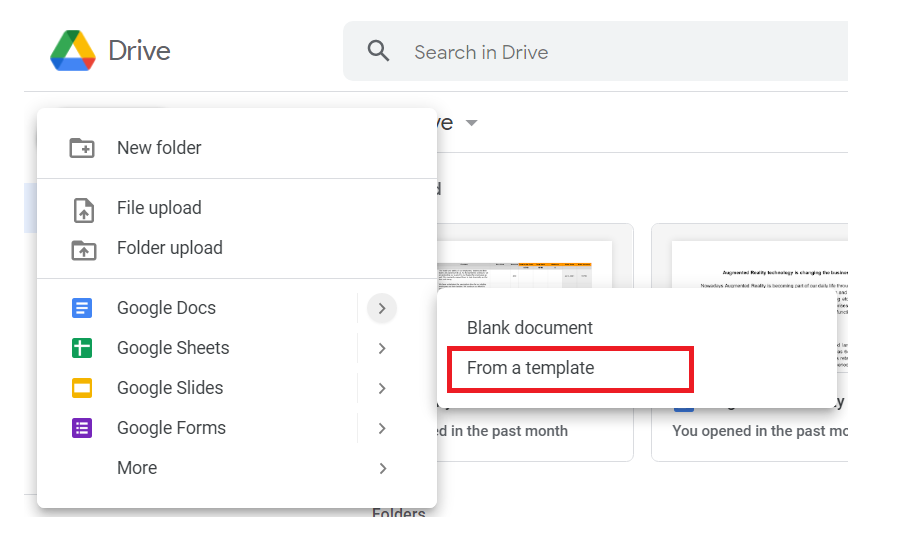 2. Enable Offline Mode
Using Offline Mode in Google Drive can help you stay productive regardless of whether you are at the office or home. To enable offline mode, go to the top-right setting gear icon, click Settings, scroll down a little, and enable the offline mode.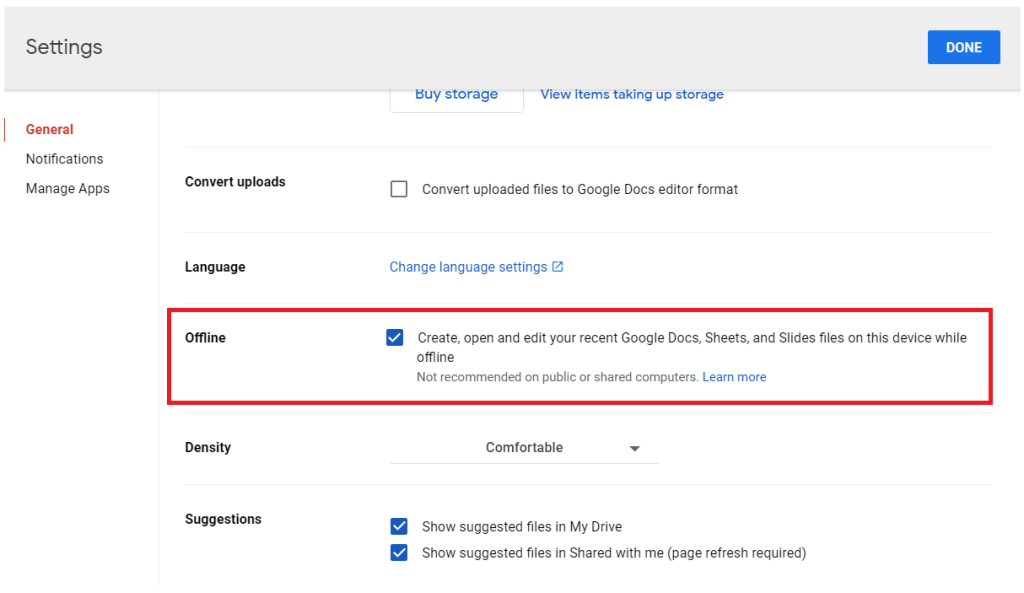 You may now work offline even if you don't have an internet connection, and the best feature is that when you reconnect to the internet, all the changes will be instantly updated.
3. Use Keyboard Shortcuts
Google Drive includes a comprehensive collection of keyboard shortcuts that will save you time and help you stay productive. And you may access them by hitting the "Cmd" and "/" on a Mac and "Ctrl" and "/" keys on a Chromebook or Windows computer.
This will give you a comprehensive list of shortcut keys, as shown below, related to whichever section of Google Drive you're in, whether it's a list of your files or a Google Docs file.

4. Use Advanced Search
Consider using the advanced search feature if you're looking for a specific file with a keyword that could be found in multiple folders. You can filter by owner, file type, date modified, location, shared with, and so on.
To use the advanced search feature, go to the search option in the upper right corner of the search field. Then, fill in the details of your choice, such as the file type, owner, title of the document, location, date modified, and shared, before clicking the search button to see the results.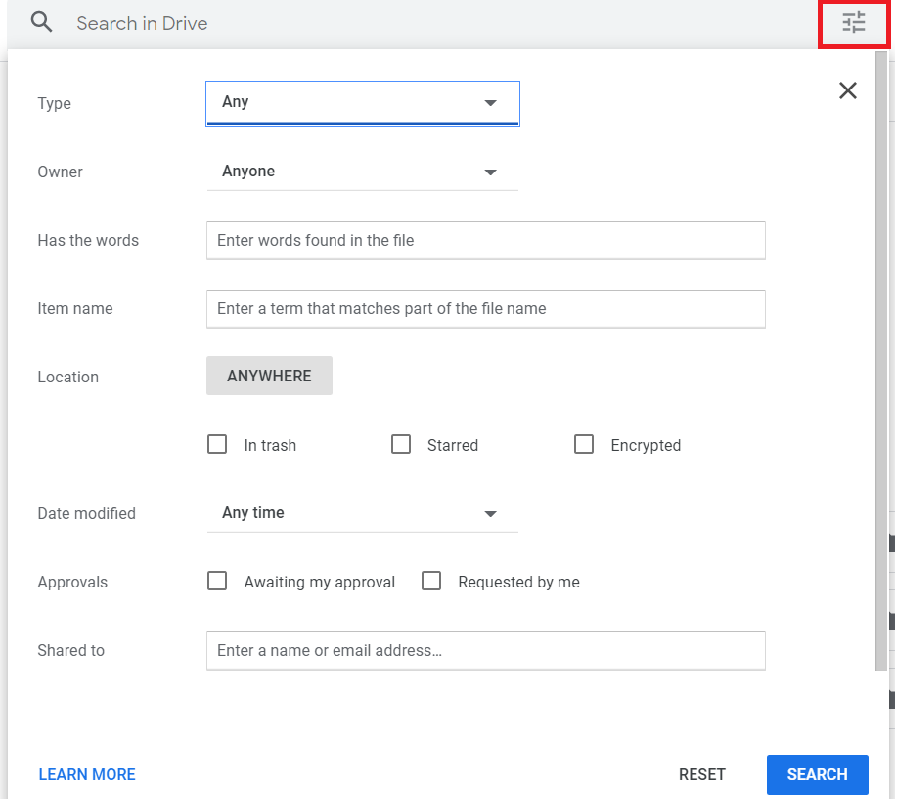 5. Extract Text from Images
Google Drive allows you to pick up text from PDFs or images and convert them into Google Docs using OCR (Optical Character Recognition). Right-click any image with text in it in Google Drive and select "Open with," then "Google Docs."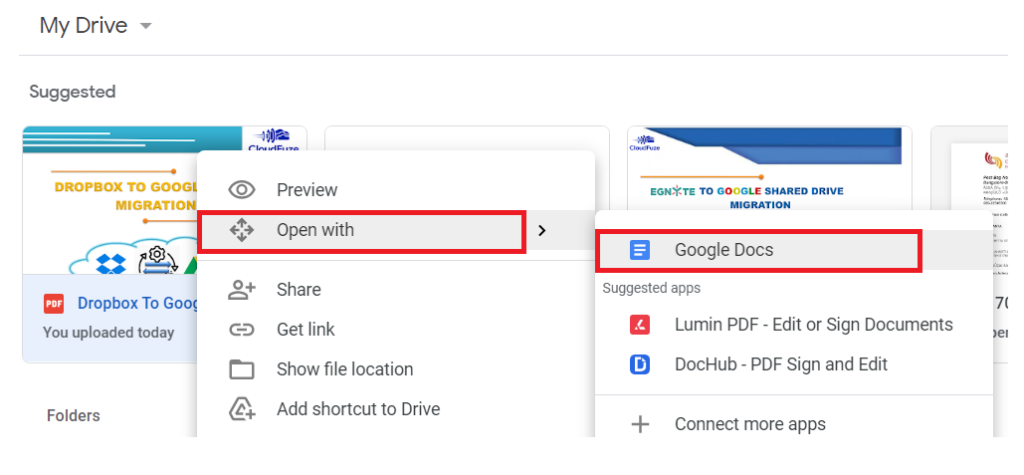 Drive will generate a new Google Doc with the image at the top of the first page. However, below that, you'll find all the extracted text from the image, ready to be copied, pasted, modified, or whatever else you want to do.
6. Use Voice Typing
You can save time in Google Docs by using the Voice Typing option instead of typing. Go to Tools in the document and click on voice typing or use the shortcut "Ctrl+Shift+S" and dictate what you want to be typed. Use prompts like "period" or "next line," then proofread everything once you're finished.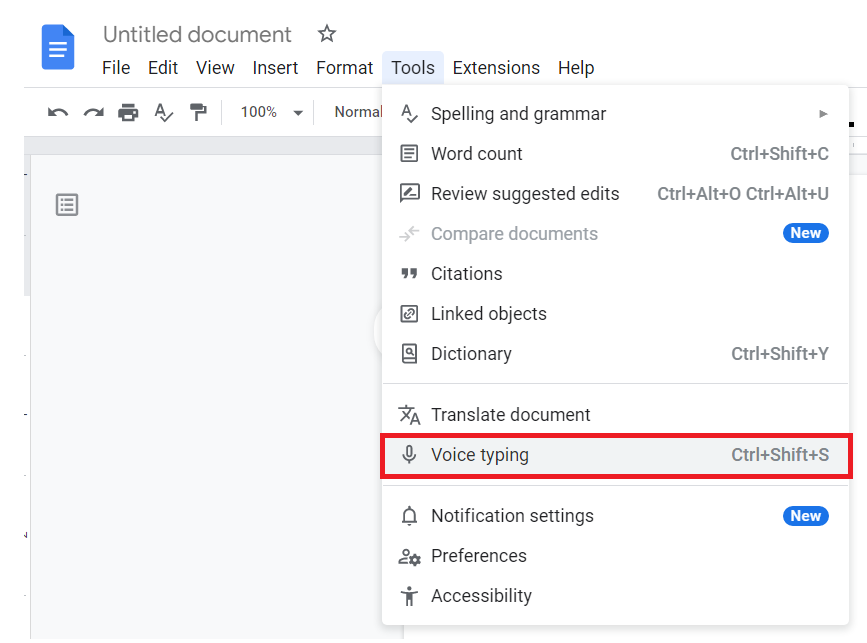 7. Translate Documents to Other Languages
Google Drive includes built-in language translation. This implies that you can quickly convert texts to and from various languages. This feature will allow you to collaborate with clients and colleagues from all around the world.
To use this feature, open the document you want to translate, select "Tools" from the top menu, and click on the "Translate document". You can then select which language you want to translate.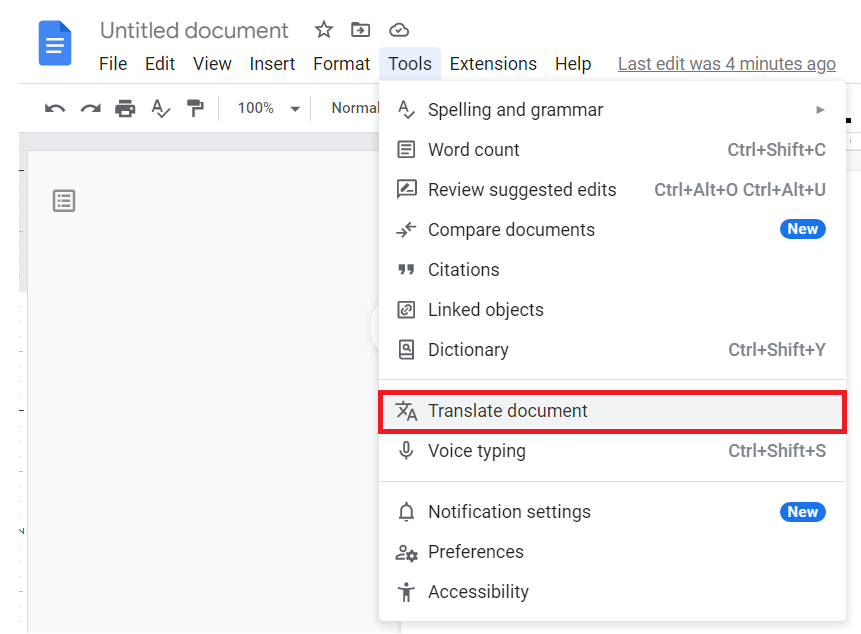 8. Access/Restore Deleted Files
Deleting a file from your Google Drive account automatically moves to the Trash bin. The Trash folder in Google Drive is a specific folder that stores all the files that have been deleted from your account.
You can access it from any device that is linked to your Google Drive account. After 30 days, all files in the Trash folder will automatically get deleted.
To go to the Trash folder, open Google Drive and select Trash from the left-hand panel. Here, you will see a list of all the files that have been removed from your account. You can access and restore whatever files you need.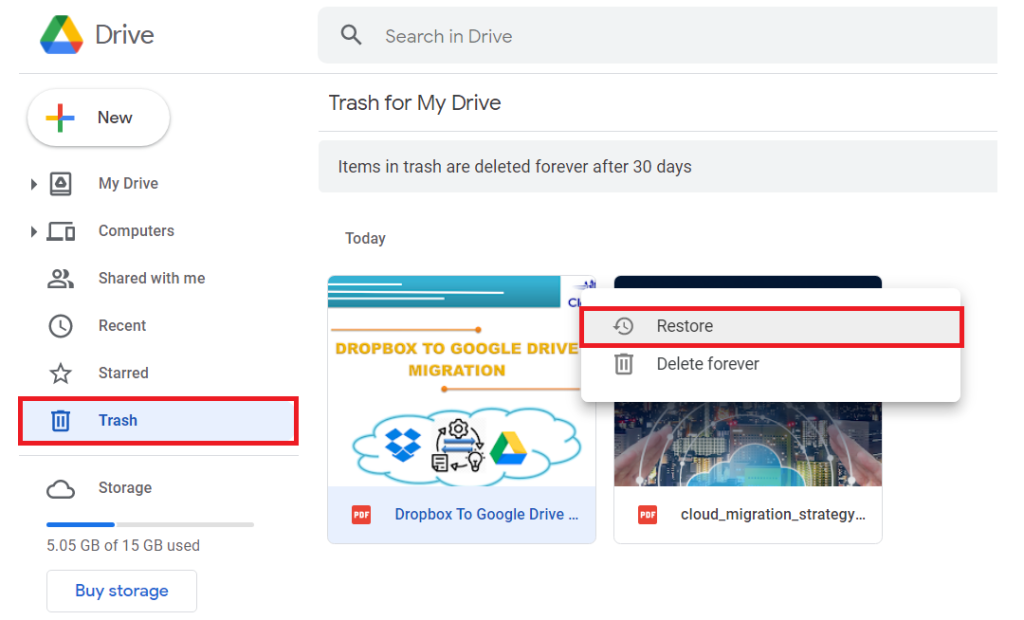 9. Chat with Others in a File
When you are working with someone in the same Google Drive document, spreadsheet, or presentation, you can chat right there to ask questions, exchange ideas, or discuss what you're thinking. And will display any new chat messages in the browser tab if you need have switched to another tool for a few minutes.
To use this feature, pen a document, spreadsheet, or presentation, and then click on Chat at the upper right. This feature will not be available if you are the only person in the file. Enter your message in the conversation box, and when you're done, click on the Close button in the top right of the chat window.
10. Easily Track Edits From Your Inbox
The best feature of Google Drive is adding comments and email addresses to files shared with your team. And, by getting email notifications of these updates, you can stay up to date on any changes made to your documents without having to open the app.
To enable email notifications, go to the top-right setting gear icon, click Settings, select Notifications, enable the Email option, and click on Done.