The Tool: Cloud File Storage
Cloud computing and cloud storage are the latest trend for computer users in today's world. Storing files in the cloud takes up fewer resources than placing information on a PC, and utilizing cloud storage space is often easier and more reliable than using a flash drive or disc. Luckily, providers like Google Drive, Dropbox, Box, and SugarSync have made cloud file storage readily available by offering users simple access to secure cloud storage space.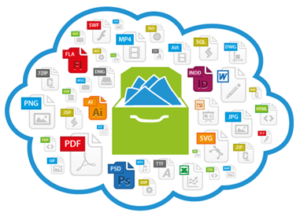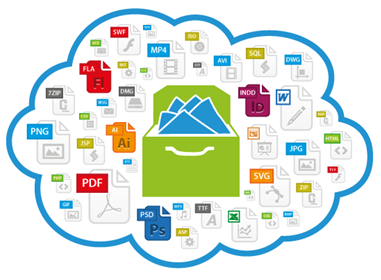 The Problem: Managing Multiple Cloud Storage Accounts
Still, the management features of popular cloud storage providers have some limitations and, as a result, many users are not taking advantage of the immense resource available in cloud file storage. In fact, it is often only advanced computer users who employ the cloud for their file storage needs. Many people find it inconvenient and time-consuming to store and access information on multiple cloud storage accounts, which requires logging into each account separately. However, there is a solution, and with the efficient and easy-to-use cloud account management tool of CloudFuze, the many benefits of cloud file storage can be enjoyed by all computer users.
The Solution: CloudFuze
CloudFuze is a single application that enables cloud account users to synchronize all of the files and data they have stored in the cloud to one simple platform—which can be accessed with just one login! With CloudFuze, users can view, edit, and manage information stored in multiple cloud storage accounts, such as Google Drive, Dropbox, Box, SugarSync, and FTP, from one place.
CloudFuze has many useful features for managing your cloud account files. CloudFuze allows you to add multiple Google Drive accounts, multiple Dropbox accounts, multiple Box accounts, multiple SugarSync accounts, and multiple FTP accounts. Plus, CloudFuze removes the burden of managing data stored on cloud accounts by offering advanced account management features such as easy drop-and-drag of files from your computer to your cloud accounts, and organization features such as naming and categorization of files and folders.
CloudFuze is the ultimate solution for cloud-based storage account management—try it today!