How to Recover Dropbox Files that Were Missing
Many Dropbox users often find their files or folders go missing. This isn't an uncommon problem, and usually, Dropbox isn't at fault for it in most cases. There are several reasons why some Dropbox files go missing in a personal (consumer) account. The following are some of the major reasons.
You may have deleted the file and forgot about it
You may have accidentally deleted a file or folder while not paying attention
The file you are searching for hasn't got synced due to desktop or mobile client issues
You are not the owner of that file but someone else who shared the file or folder with you revoked the sharing access
The two quick things to do in this kind of scenario is:
Check your desktop or mobile Dropbox app to check sync errors
Go to Deleted files in Dropbox to check if the file or folder exists there
Step 1: Login to Your Dropbox Account
Go to your Dropbox account and enter your login credentials.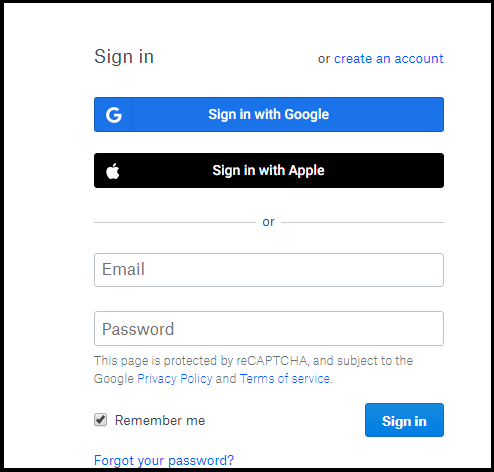 Step 2: Go to Deleted Files
Go to the Deleted Files section and browse or search files there. In this section, you will find all dropbox recently deleted files.


Step 3: Restore Deleted Dropbox Files
Locate those missing Dropbox files and click on the restore button bring them back to your main storage.


Step 4: Confirm Restore Process
Click on the Restore button to confirm the file restoration.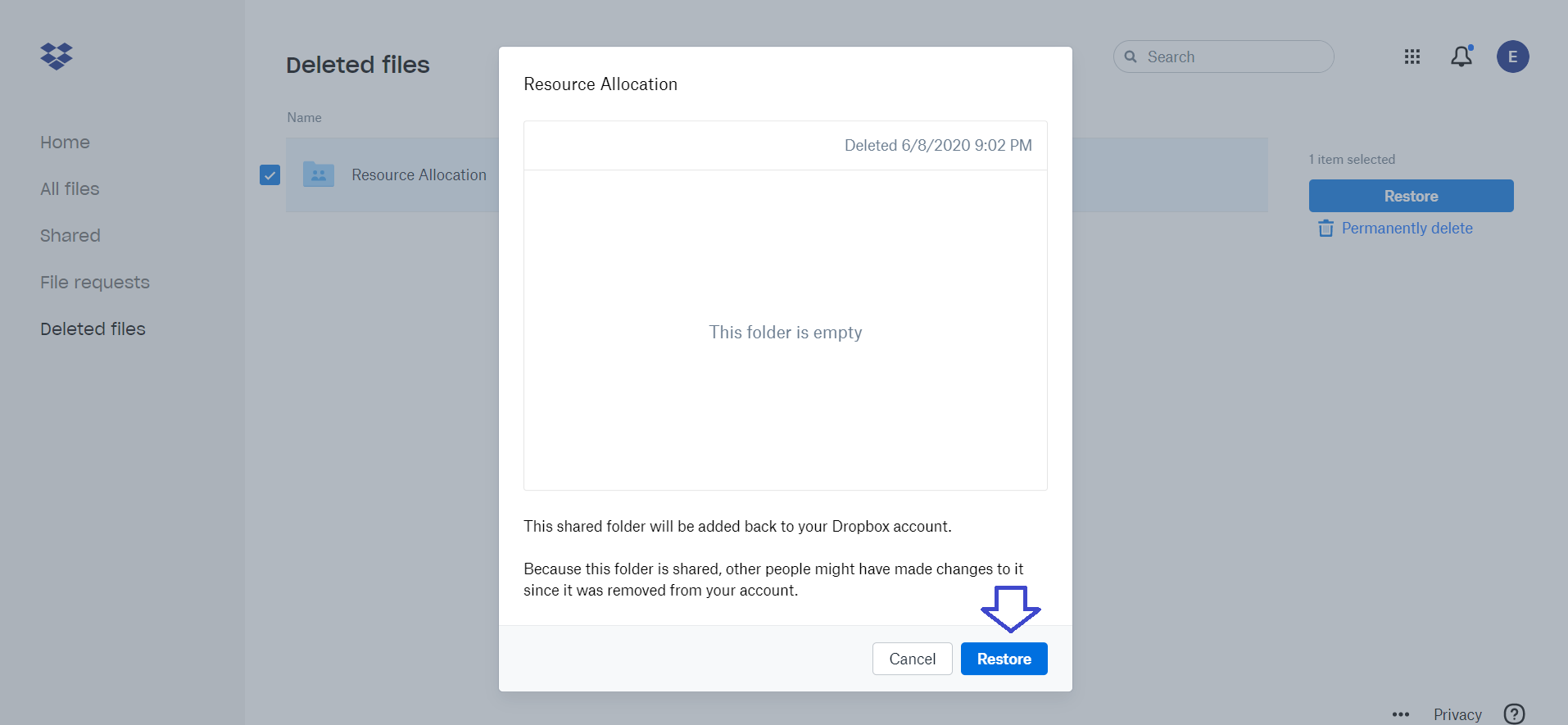 Step 5:  Go to All Files
Now, go to all files and check the restored files back in the main storage place.


Read more articles on Dropbox: