Microsoft Teams- Differences Between Teams vs. Channels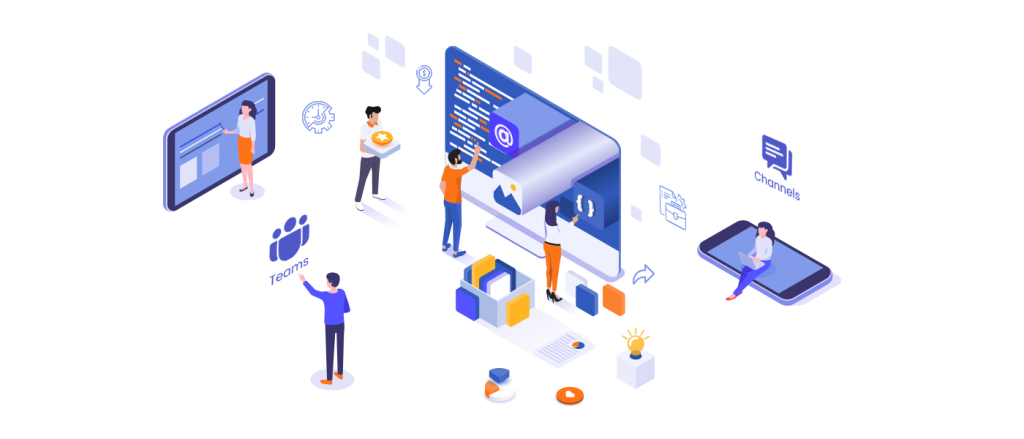 Businesses today need to be fully digital to maximize productivity. Increasingly, companies are using collaboration platforms to facilitate and maintain team cohesion across time zones. Microsoft Teams gives employees the tools to communicate effectively from various locations and devices without leaving any messages behind. But users new to Microsoft Teams may find it difficult to understand the differences between Teams vs. Channels.
Using Microsoft Teams benefits your business to:
Improve productivity
Boost employee engagement
Empower your employees to be more flexible
Reduce costs
You may be familiar with Slack and have migrated to Teams; this article will help you understand the differences between Teams and Channels in Microsoft Teams.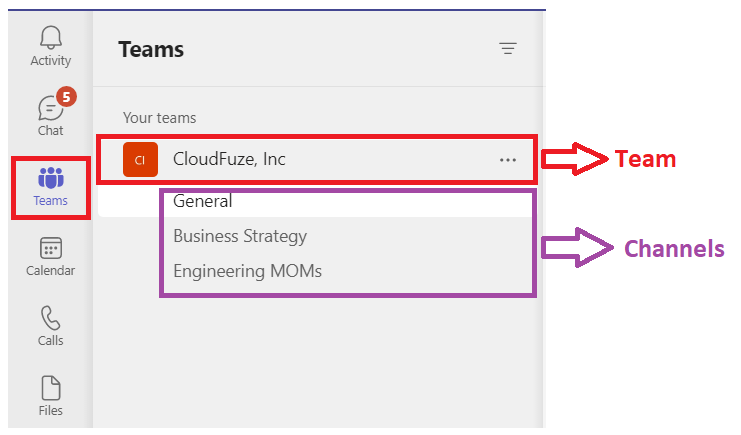 Teams in Microsoft Teams
A Team in Microsoft Teams is a group of people assigned to work on projects together. A team consists of channels where you can communicate with your teammates. Each team will have a 'General' channel and folder by default, and each channel focuses on specific projects, topics, or departments.
There are two types of channels in a team: public (accessible to everyone) and private (conversations with a specific group of people).
Channels in Microsoft Teams
It is in channels where actual work takes place that teams can:
Chat by text, audio, and video
Share files
Store files
Collaborate on files
Add apps
A new folder is created in a team at the root of Teams/Groups when a new channel is created. File sharing within Teams channels works this way.
You can create up to 200 channels in a Team, and this number includes channels you've created and then removed.
If you are also planning to migrate to Teams, please refer to Slack to Microsoft Teams migration guide.
Pin or Unpin a Channel
Go to a channel's name and click the More options More options icon> Pin to pin it. This keeps the channel at the top of your favorites list. Simply choose it again and unpin it if you change your mind.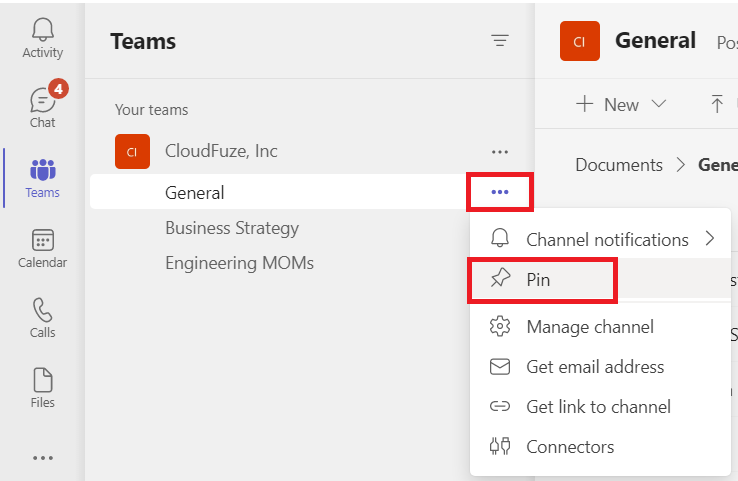 Export Conversation from Teams
Microsoft Teams Export APIs let you export 1:1, group chat, meeting chats, and channel messages. You can use Teams Export APIs to extract chat from Teams if your business needs them.
You will need to sign in with your Microsoft Account to access the Export page. Choose whether you want to download your Conversations, Files, or both, then click Submit Request. Click on Continue when prompted.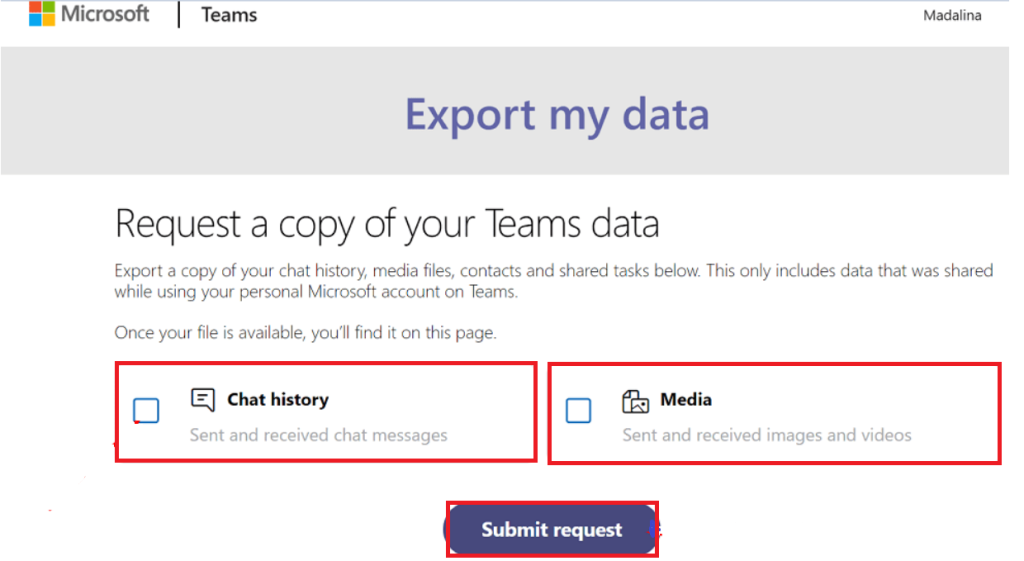 Differences Between Microsoft Teams vs. Channels
The table below shows the key differences between Microsoft Teams and Channels:
| Teams | Channels |
| --- | --- |
| Includes channels only | Includes text, audio, and video conversations where you can add apps as tabs, and files can be shared and collaborated with team members. |
| A single Team can have 200 channels. | Microsoft Teams' private channel is limited to 250 members, and its public channel to 10,000 members. |
| If you delete a Team, it will also remove the underlying channels. | If you delete a channel, it will also remove the chat and files specific to the channel. |
| Each team will have a 'General' channel by default. | Each channel focuses on a particular project, topic, or department. |
| A list of admin controls includes Add channel, Add member, Manage team, Get a link to the team, Edit team, Leave the team, Delete the team, and Manage tags. | A list of admin controls includes Pin, Hide, Channel notifications, Manage Channel, Edit Channel, Get Channel link, Get the email address, Delete the channel, and Connectors. |