How to Schedule a Meeting Directly from Microsoft Teams
Many of us know how to schedule meetings from Microsoft's Outlook or Calendar app, but the same can be done using Microsoft Teams. The best thing about scheduling a meeting from Teams is that it automatically generates a Microsoft Teams' window for video conferencing and chat. Microsoft Teams app can be used to schedule meetings with coworkers or even external members.
Step 1: Log in to your Teams Account
Open your Microsoft Teams application and enter your Office 365 login details.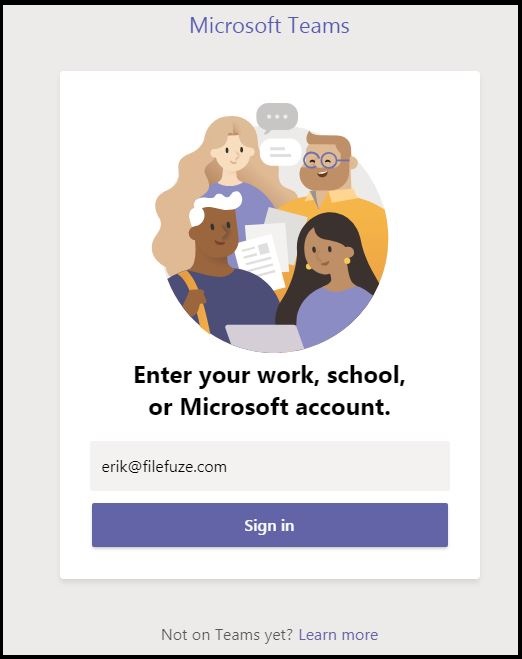 Step 2: Click on the Calendar Icon on the Left Menu
Click on the Calendar icon that you can find on the navigation menu on the left side of the app. It then opens the calendar page within the Teams window.

Step 3: Click on New Meeting
Click on the New Meeting button on the right upper corner of the application window. It will then open a new window where you can schedule the meeting.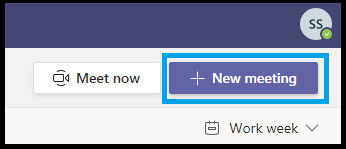 Step 4:  Add Meeting Details Along with Attendee Information
Give your meeting a name. Then, add the details of your attendees by typing their name or entering their email ID. If you are inviting external users, you need to enter their email ID. You can find your coworkers by simply typing in their name. Select a time and check if the meeting is one-time or recurring.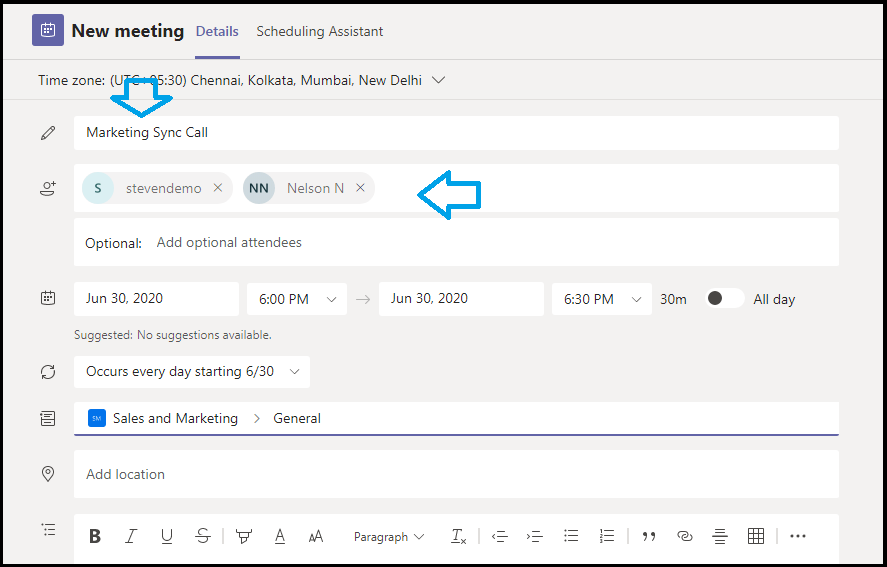 Step 5: Meeting Has Been Scheduled
All your meeting invitees will get an invitation in their email ID. Once they accept your invitation, the meeting details along with the Microsoft Teams room ID will be shown to them.

We hope you found this article on Microsoft Teams helpful.