How to Create a CloudFuze Account
A CloudFuze account is necessary to add clouds and transfer data. Follow these instructions to create a CloudFuze account. You can create a CloudFuze account using your email, Google account, or Office 365 account.
Step 1: Click on Free Trial
Locate the Free Trial button on the top right corner of the CloudFuze website and click on it. This will take you to the login/sign-up page.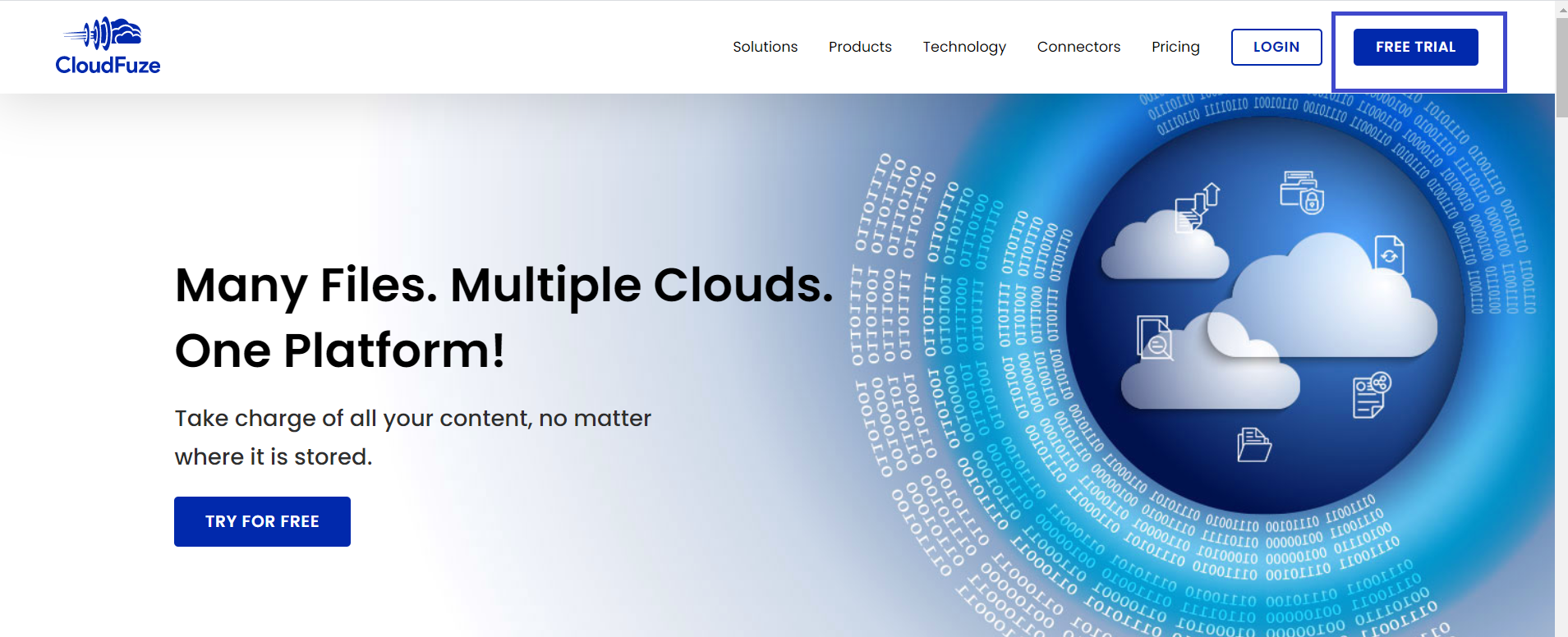 Step 2: Create an Account With Your Email
Enter your name, email ID, and phone number. Choose a password to secure your CloudFuze account and click on the Signup button. Your account will be created immediately.
Please note that entering a phone number is optional.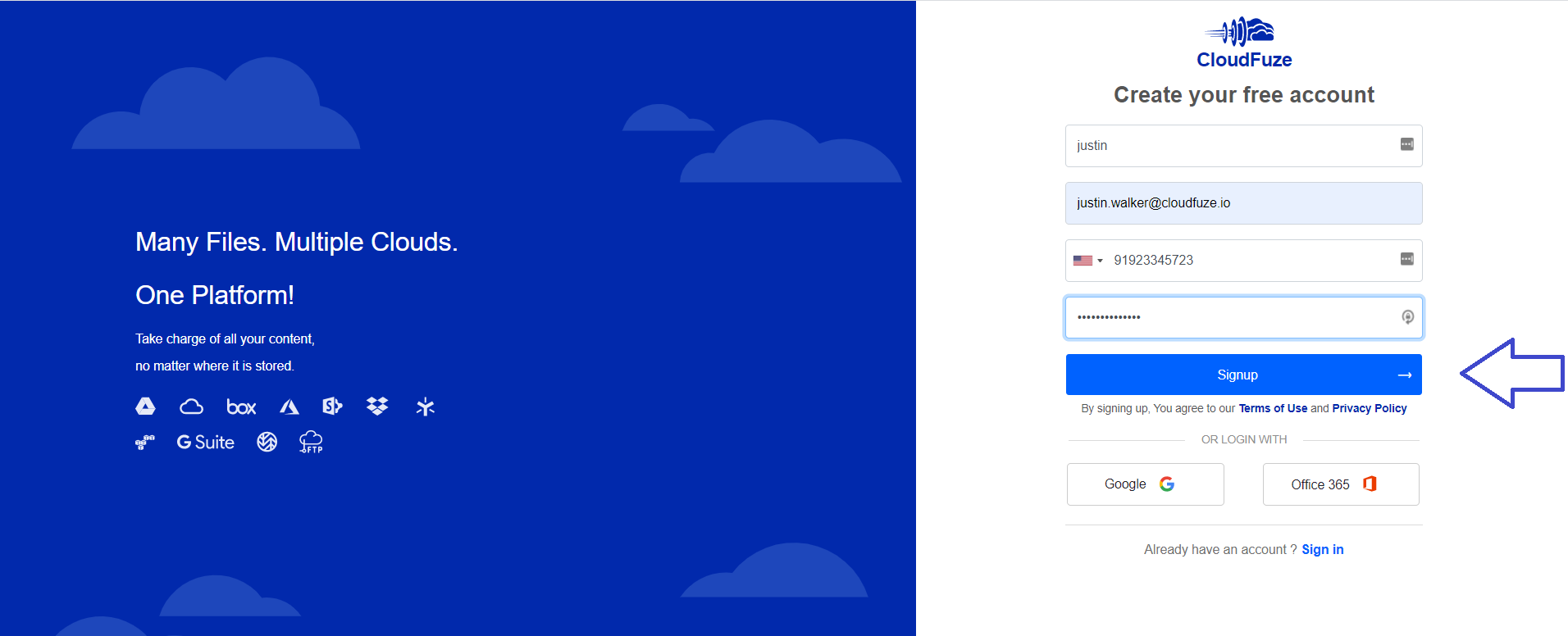 Step 3: Sign Up With Your Google Account
Instead of entering details like your name, email ID, phone number, etc. you can simply create an account by clicking on the Login with Google button.
You then need to enter your Google account login credentials in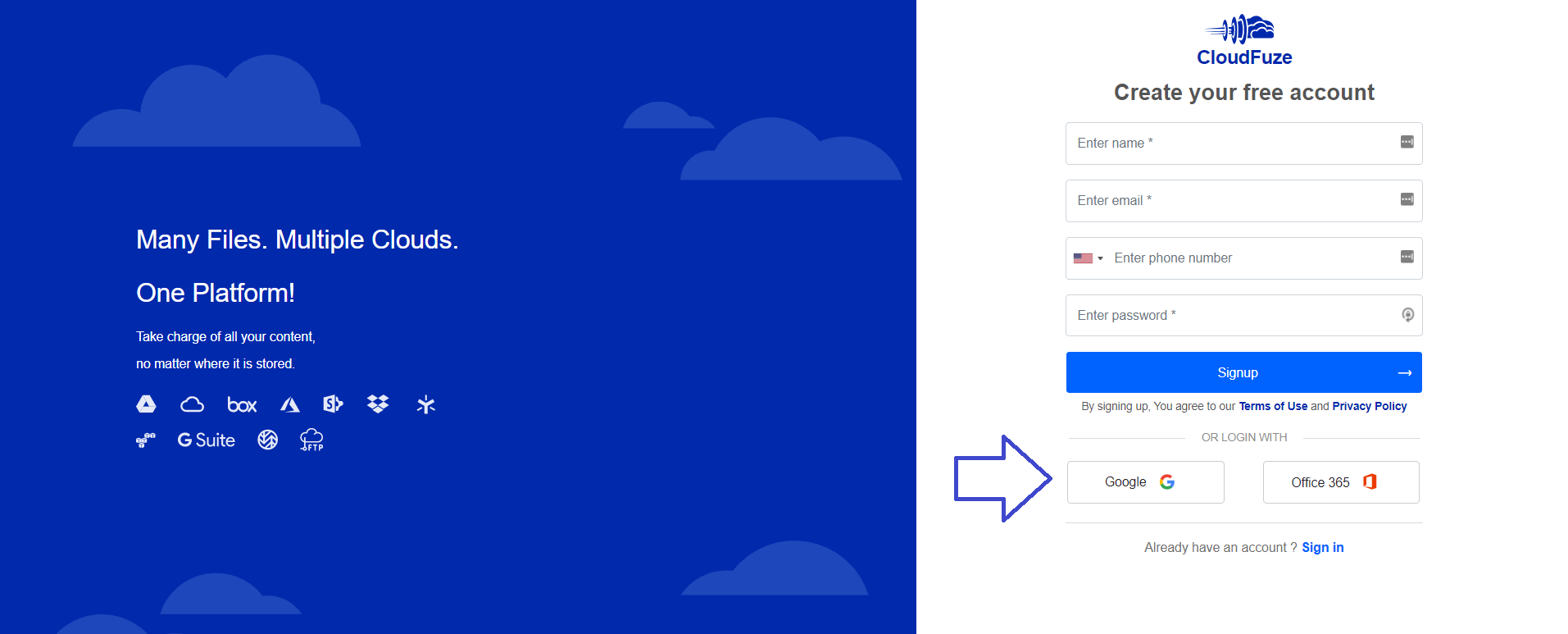 Google's authentication page to create the account.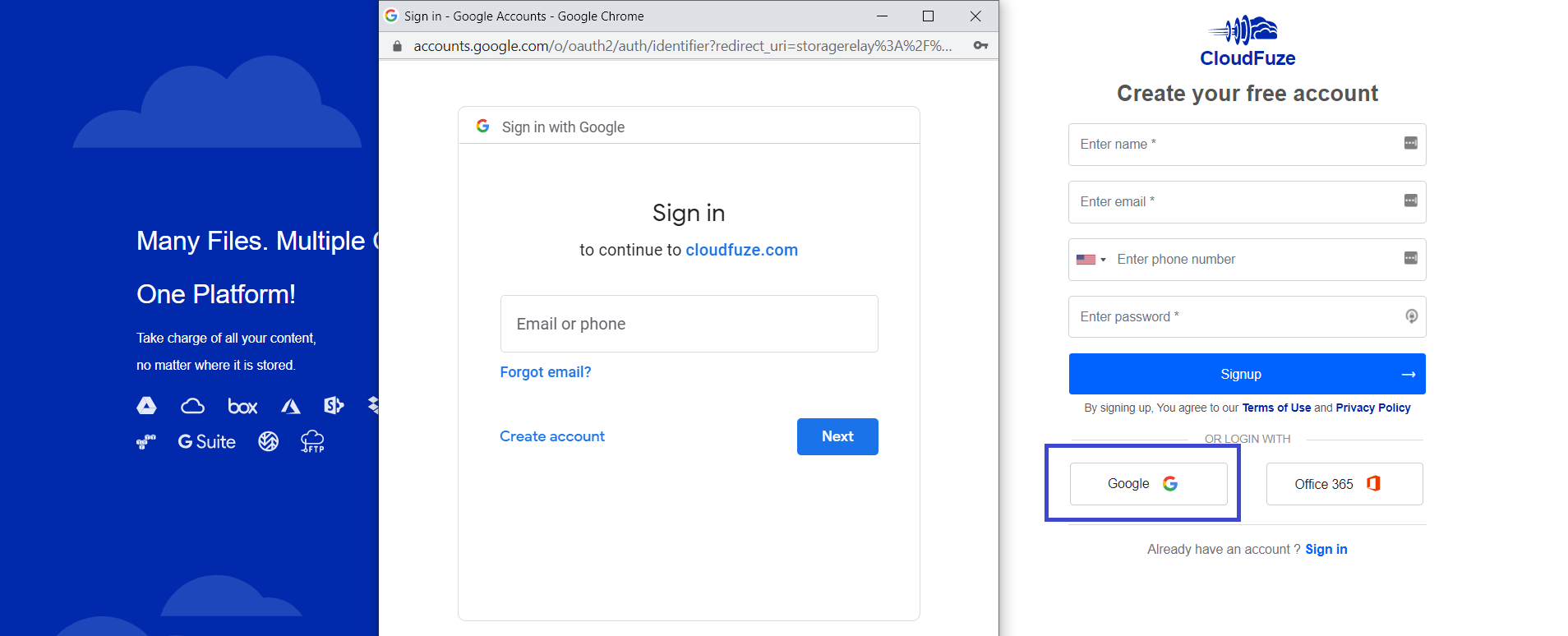 Step 4: Sign Up with Your Office 365 Account
In addition to the Google account, you can also use your Office 365 account to create a CloudFuze account.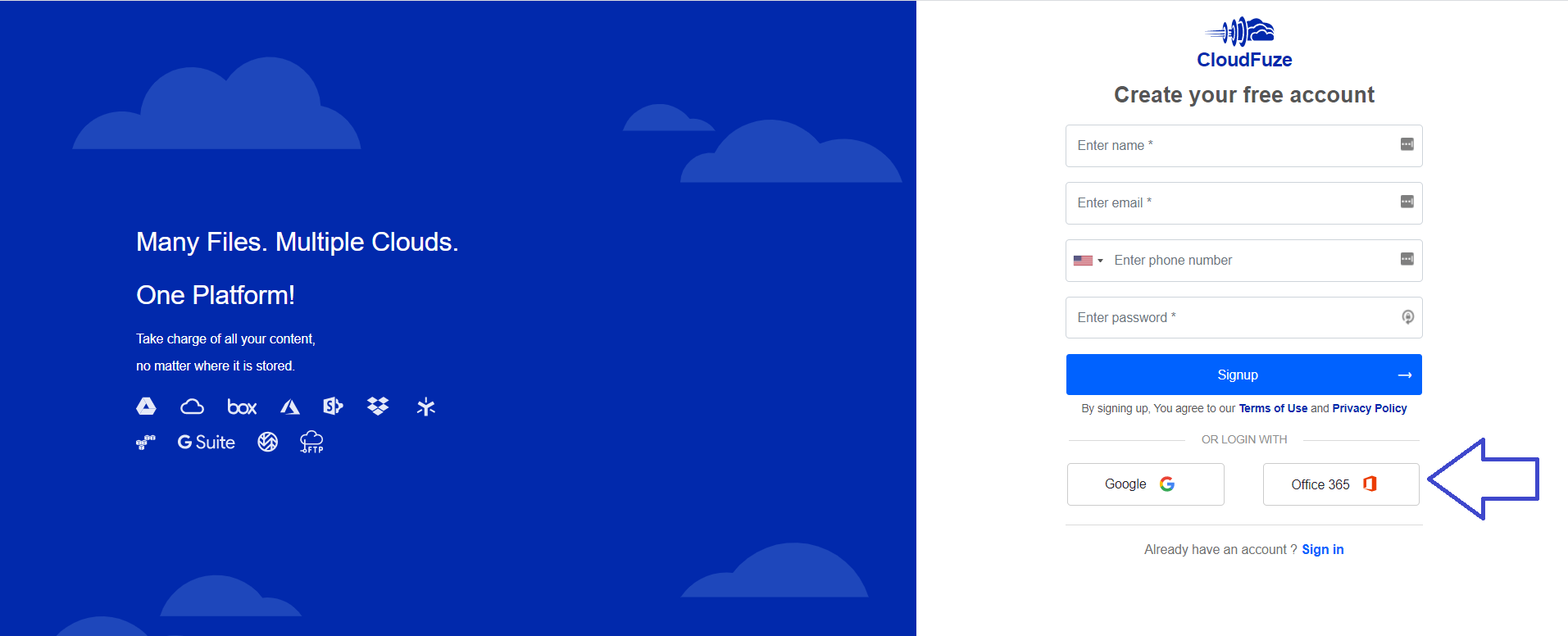 Click on the Login with Office 365 button and enter your Office 365 login credentials in Microsoft's page to create the account.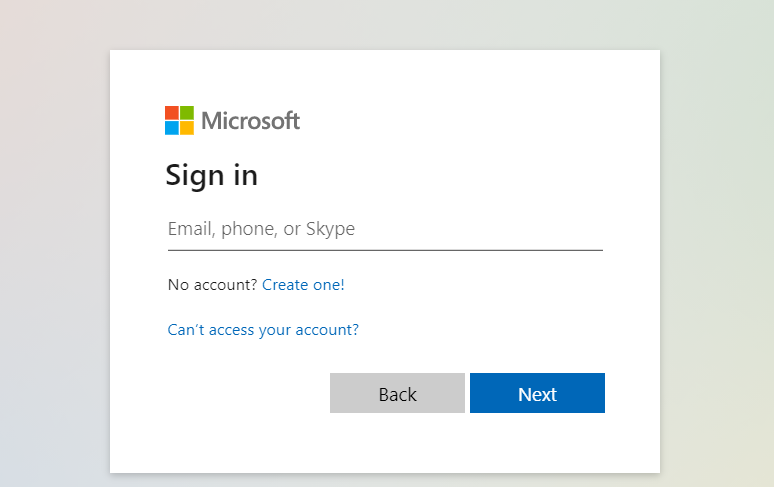 Please note that CloudFuze will not save your Google/Office 365 login information.