How to Check Storage Usage in a OneDrive for Business Account?
As a OneDrive for Business user, at one point, you may want to check the size of the files and documents stored in your account. Finding out data usage metrics in ODFB can be a little bit tricky, especially when you are new to OneDrive.
Here is how you can find it.
Step 1: Log into your OneDrive account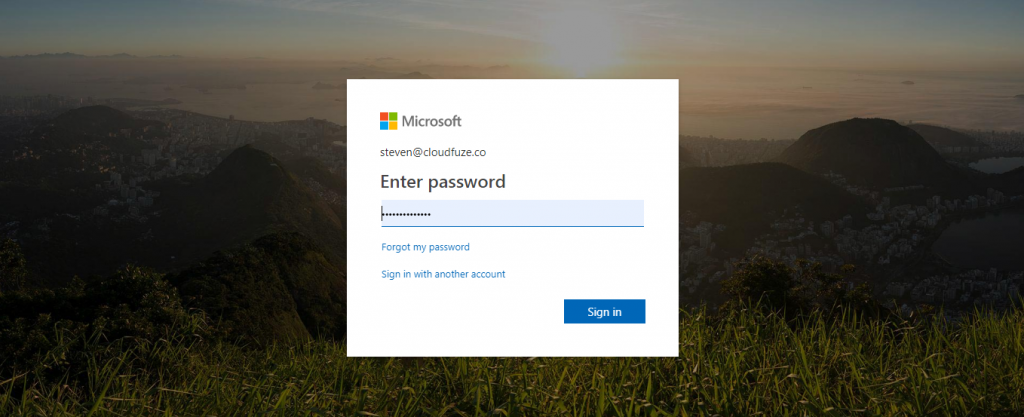 Log into your OneDrive account directly on onedrive.live.com. Alternatively, you can sign into your account on office.com and find OneDrive from the list of apps.
Step 2: Click on the Settings Button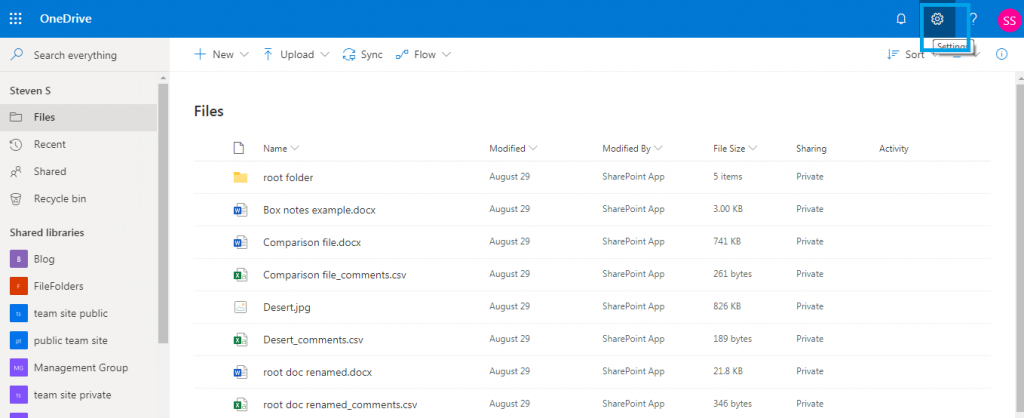 You should see the Settings icon on the top right corner of the page.
Step 3: Click on OneDrive Settings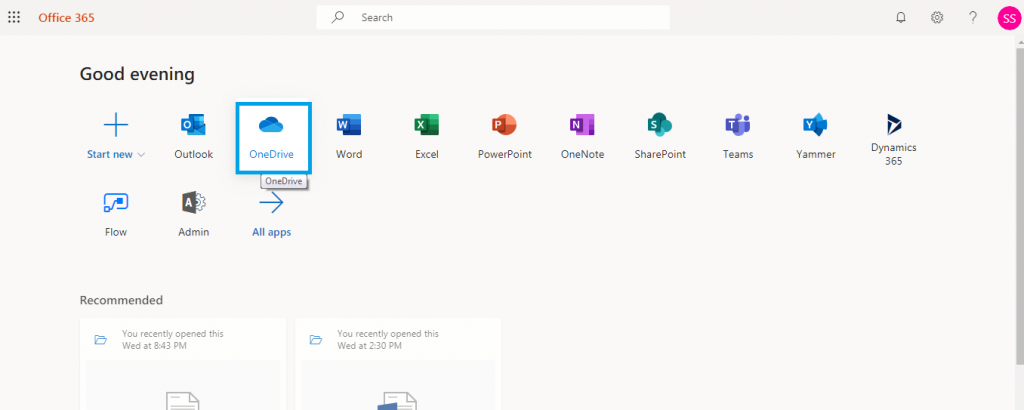 Click on OneDrive settings from the dropdown menu
Step 4: Click on More Settings

Click on More Settings, the second tab that's right under the Notifications tab.
Step 5: Find Storage Metrics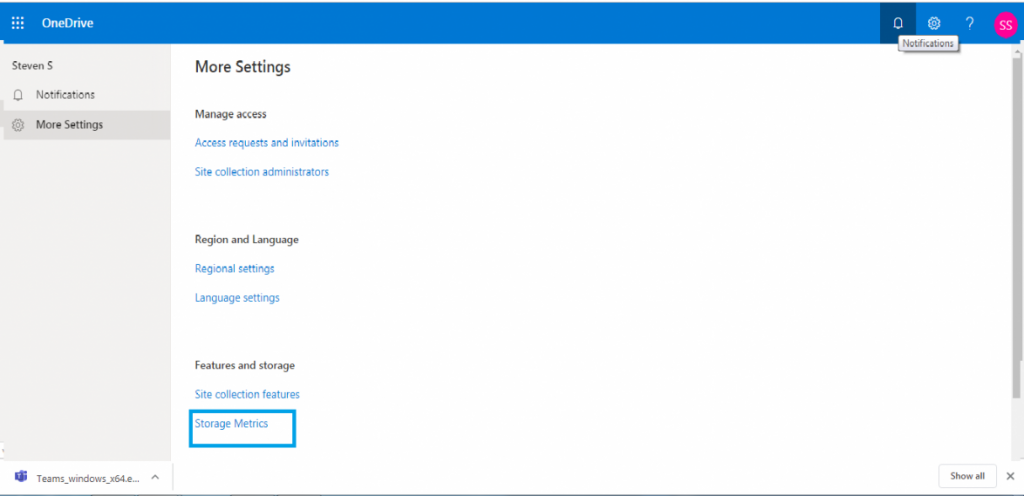 On more the More Settings page, locate Storage Metrics link and click on it. You will find it grouped under Features and Storage.
Step 6: Check Your OneDrive for Business Storage Metrics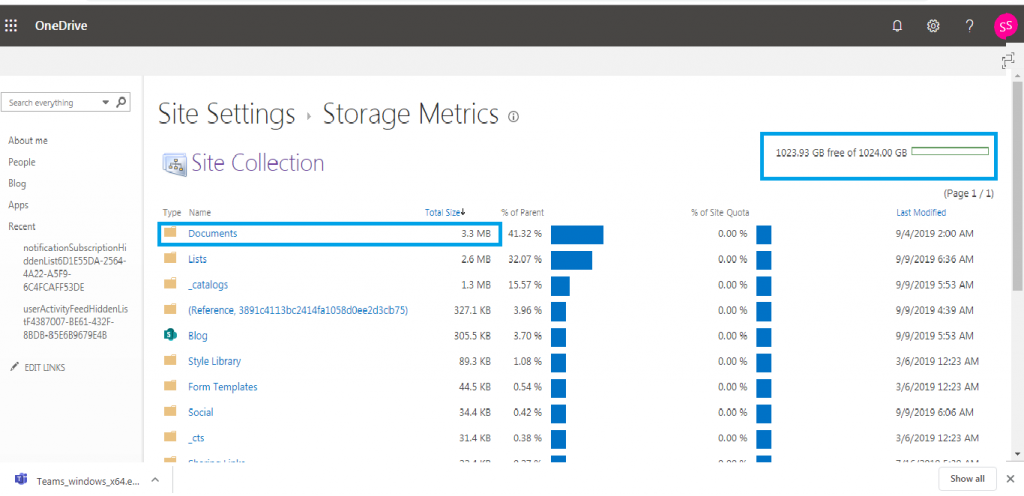 As seen in the picture, this page gives you a snapshot of your account's data usage as well as individual files and folders.
We hope the tutorial helped you!