How Can IT Admins Download Activity Report in Yammer
Yammer is a private social networking website for organizations that allows team members to connect and communicate. With COVID-19 eventually forcing a lot of companies to opt for work from home, Yammer gained a lot of popularity in recent months. As you may know, Yammer comes as a part of the Office 365 bundle for companies. In this article, we discussed how Office 365 admins can download user activity reports in Yammer.
Step 1: Log in to Yammer
Go to Yammer.com and enter your Office 365 login credentials. Alternatively, you can access Yammer from office.com's list of services.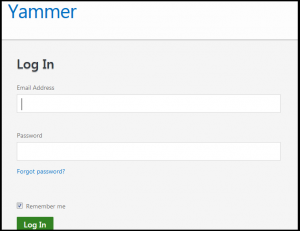 Step 2:  Click on the Reports Link
Locate the Reports link in the left navigation menu. Then, click on the Usage link.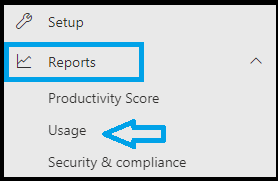 Step 3: Now Click on Yammer
Now, the clock on the Yammer links to expand the options. The clock on the Activity link from the available options.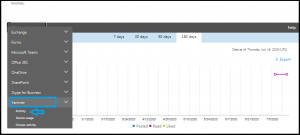 Step 4: Select the Users
In this window, select users. Select a time frame based on your preference. The default options are 7 days, 30 days, 90 days, and 180 days.

Step 5: Choose Required Data Points
This report builder lets you select or deselect data points to be present in the activity sheet. Once you are done, click on the Export link.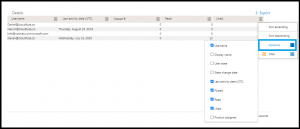 We hope you found this article on Yammer helpful.