Guide for SaaS (Software as a Service) Time and Money Management
A Parallel world between you and SaaS
We usually come across such points in our life when time and money management become particularly important. It is a widespread tactic that is profoundly tried and established by us. But SaaS management tool deals better with time and money management complications. Today several companies are discovering new tools and securing them, but they are also concerned about cost-cutting and minimizing the expenditures or expenses made so far.
There are so many tools and applications, so there can be overlapping functions, and then here comes the matter of more significance. Thus, to deplete this excessive burden, we are saved by SaaS Application management.
Understanding the SaaS Management Platform
So before going into the details, let us explain this SaaS tool briefly, and then we can have a clear picture of it. We can, however, conclude and comprehend the same, and guide you to save time and money along with this SaaS Management journey.
We usually sign up for many apps on websites, android OS, and iOS to make our functioning more feasible, accessible, and productive —- in short, making our tasks simpler. For example, if you want to listen to music, you need to download it from the app store, then log up or sign up if needed. The app does not give you access so easily, so it asks for your consent. This is the power of SaaS Management. Like this music app, other applications have also launched their subscription plans for the users to make it more user-friendly. Concisely, the entire remote control for any app is in your hands, and you are just a click away from flicking the mismanagement.
The above example highlights the importance of standardization of SaaS services. In fact, SaaS Tool lets you operate from any platform without hindering your interest. So let us now discuss the more important topic we are supposed to discuss here.
Befitting Guidelines for managing time and money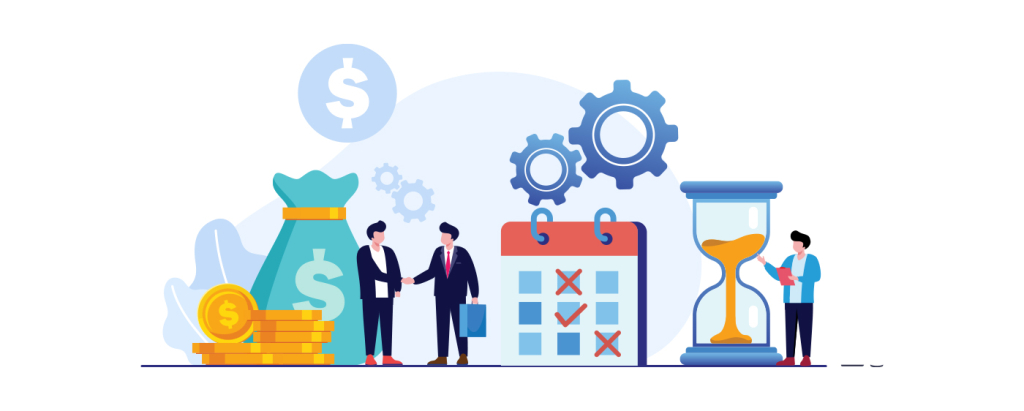 A famous saying by SaaS Founder was that "customers won't care about any particular technology unless it solves a particular problem in a superior way." Even Gartner describes a SaaS Management Platform as one software army governed by a centralized admin dashboard.
SaaS Tools can do SaaS Spend Management
by recognizing the repetition of licenses,
claiming best value offers and
saving from surprise renewal SaaS subscriptions.
allowing you to opt for a customized plan for cost reduction.
Using software and the internet for decades, the urge for newness also rose. Earlier installations consumed the entire space of our computer ecosystem. This led to the uninstallation of other applications or any other external hardware for solving our storage problems. This urge to build new successions in demand increased investment in software as a service. Today with SaaS Management, the IT sector is growing and spending, and that's where we can say that SaaS Marketing is stabilizing its foot. It becomes evident that there has been excessive spending with
duplicate applications,
forgetting the cancellations,
no dismissal to the old licenses, and
purchasing SaaS licenses on their own without knowing the backup plans.
SaaS Management Platform Benefits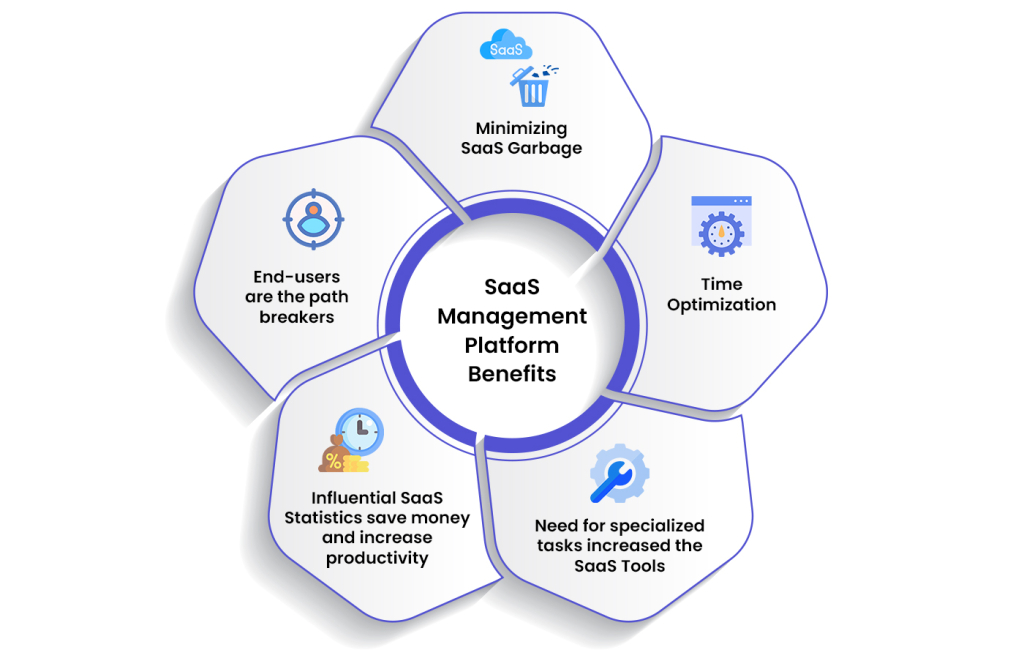 End-users are the path breakers: A few years back, the entire software projects, from innovation to marketing, were handled by them. The customers today welcome the new beginnings with open-handed and wide arms without letting the IT Sector know about this.
Let's understand this small factor by the latest trending application SLACK. Suppose If marketing sector finds it more valuable over Microsoft teams, then they can shift to it without informing the IT. The IT also somehow decides to switch to slack then teams will be deserted. But you will keep on spending money for the licenses.
This type of crisscrossing in functionality can result in overspending and ultimately will lead to high tariffs.
Minimizing SaaS Garbage: We can optimize SaaS expenses by having complete command over the SaaS Garbage.
Here SaaS Garbage is nothing but the services we once used are no longer utilized but still paying for those services and licenses. This waste drains your resources but also requires more asset maintenance.
The foremost step in this direction should be taken at once. For this,
first of all, make a checklist of all those services which are no longer essential for your organization, and
have a quick analysis to see if no one is using that application.
If you find these applications by any means of importance, ensure there is no replication, dumped apps, or misspent applications.
This can eventually help you cut down on the budget.
Time Optimization: If one has full command over application usage or well-examined the employees' hold of apps, then the organization cannot have enough transparency about the statistical data. The well-stocked SMP (SaaS Management Platform) is capable enough of discovering the data as it continuously scans the setting. In a moment, you will be able to check all the authorized and unauthorized applications.
Need for specialized tasks increased the SaaS Tools: Earlier, there were only limited tools for any defined schemes. With the advent of SaaS License Management, the number of tools increased, giving rise to businesses and their models. Grammarly can be considered one of the essential SaaS Tool used by content writers, but if one wants to access it, one must take a step toward its subscription plans.
Influential SaaS Statistics save money and increase productivity: This is one of the most crucial things to discuss. As SaaS Statistics give you the potential to keep an eye check on every activity, it is also relatively relevant to save money and stretch possibilities.
Save Your Pockets with Following Steps
The appropriate SaaS Stats can help you to crack good deals and manipulate and predict accordingly. As a result, "you are paying for your smart mind," which means that one will have to pay only for what he is using and can save your pockets. For this, let us do the following:
Never ever take the SaaS Subscriptions or licenses for granted.
Try to keep an eye on every year's SaaS Renewals.
Review, compare and justify SaaS Applications, so that Shadow IT may not become a threat.
Always try to analyze the actual data mark to make future investments in any services, applications, or licenses. SaaS Data can give you the exact demographic calculations and help you plan. For example, Cloudfuze Connect is a SaaS tool that is a perfect solution to every demand in the IT Sector.
Frequent SaaS consumption optimization is a need. Today every department owns its own SaaS Applications; like finance team will need finance-related tools, and marketing will have their own. Thus, it becomes less challenging for companies to find out about employees, which services are active, and which ones are not. Therefore, it becomes easy to hold or resume.
Conclusion:
SaaS Data Analytics is a boon to the IT era. It calms the real needs of the organization and its employees. So, it's crucial to keep yourself updated with the SMP. Utilize it to secure, discover, and improve decisions for investing and enlarged efficiencies. Money is always at your side when you comply with the time relation.