CloudFuze vs Google Workspace Migrate- Which Migration Tool is Better?
Migrating to Google Workspace from on-premises or another cloud (such as Microsoft, Dropbox, Box, Egnyte, Citrix ShareFile, and so on) is always a major project, and the best practice is to choose the right tool before jumping into the process.
With the Google Workspace Migrate tool made available for free to help IT Admins migrate their business users and large volumes of data into Google Workspace, selecting free or paid tools has become a challenging task for IT admins.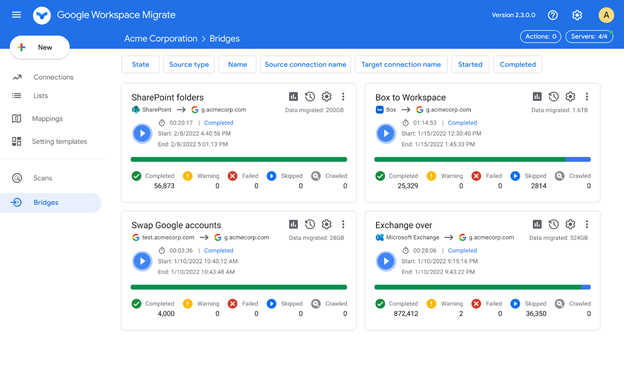 You have freeware, paid, and custom-tailored solutions, but which one is truly worth your time?
The article will compare the Google Workspace migrate free tool and the third-party paid tool CloudFuze that help you make a wise decision for your business migration.
Migration Features
Google Workspace Migrate
CloudFuze
Supported Source Clouds

Microsoft Exchange
Microsoft SharePoint or OneDrive
File share systems
Box
Google Workspace

Microsoft Exchange
Microsoft SharePoint or OneDrive
File share systems
Box
Dropbox
Egnyte
Citrix Share File
Google Workspace, etc.

Prerequisites
Should meet all the system requirements defined by Google. For large-scale migrations, you should meet complex hardware specifications.
You just need the below credentials to migrate data to Google Workspace using CloudFuze:

Source cloud admin login credentials from which you want to migrate from.
Google Workspace admin login credentials.
CloudFuze account login credentials.

Root Folder Permissions
No
Yes
Sub Folder Permissions
No
Yes
Root File Permissions
No
Yes
Versions
No
Yes
Selective Versions
No
Yes
External Shares
No
Yes
Shared Links
No
Yes
Timestamps
No
Yes
Long Folder Path (Beyond 20 Levels)
No
Yes
Delta Migration
No
Yes
CloudFuze, Google Migration Partner, has helped many businesses and SMBs to migrate large volumes of business-sensitive data securely and seamlessly to Google Drive. See how CloudFuze helped Discovery migrate large amounts of data from Box to Google Workspace.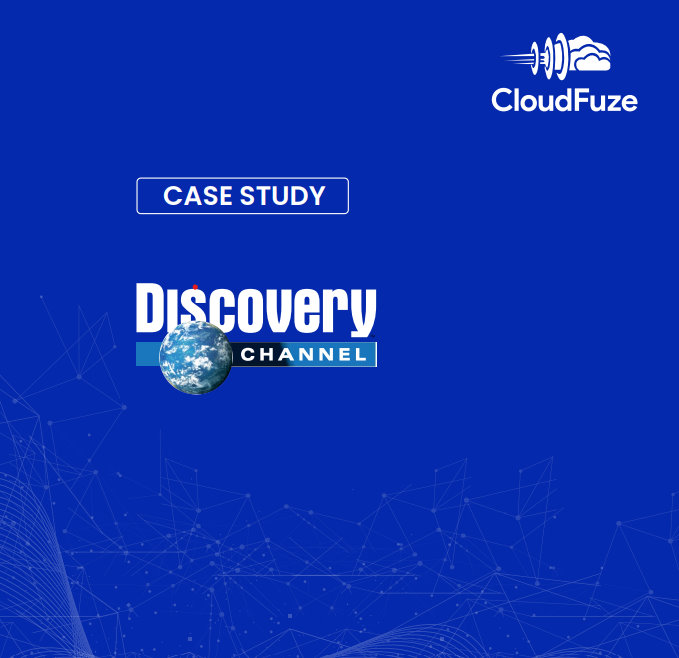 Limitations of Google Workspace Migrate
Regardless of the company's size, every business must migrate all the files and folders with metadata of every user while switching to Google Workspace.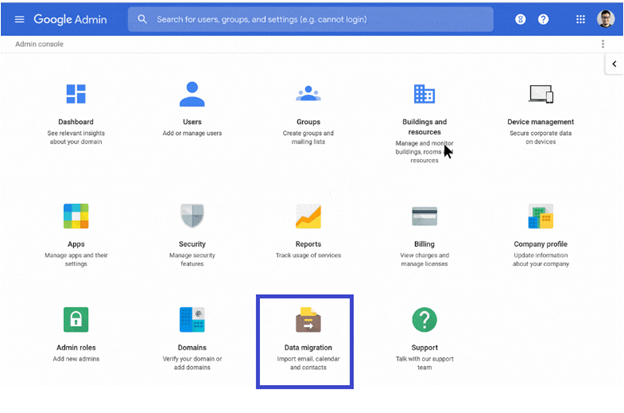 But the Google Workspace migrate tool has certain limitations that you should know before you jump in.
Not available to Google Workspace Essentials, Enterprise Essentials, Education Fundamentals, Business Starter, legacy G Suite Basic customers, the Teaching and Learning Upgrade, Frontline, and Nonprofits.
Migrates only email, calendar, and contact data depending on your source cloud.
It supports only a few specific source clouds from which the data can be migrated.
Benefits of Choosing CloudFuze Over Google Workspace Migrate Tool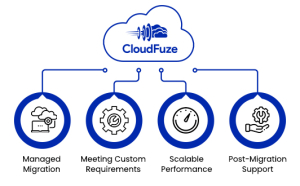 The free tool by Google to migrate to Google Workspace is integrated with Google's policy, whereas third-party tool like CloudFuze offers services to cater to the customers' priorities. Let's look at the benefits of choosing a third-party tool to migrate data to Google Drive.
Managed Migration

Our Dedicated Migration Team, comprising seasoned professionals, will handle all the heavy lifting for you. They've completed thousands of migrations and know how to manage the process in advance to avoid typical errors and ensure a smooth and effective move to Google Drive. We can carry out migrations around the clock with minimal workflow disruption and downtime.

Meeting Custom Requirements

Although the destination cloud you want to migrate is Google Drive, the migration needs vary from business to business. The CloudFuze migration platform allows you to filter the metadata (versions, timestamps, permissions, comments, external links, and shared links). At CloudFuze, we also provide a comprehensive solution tailored to your business-specific needs to get your business to Google Drive.

Scalable Performance

Enterprises with a huge amount of data to be migrated within a set timeline must prioritize performance. CloudFuze is a completely managed migration solution that is simple and can migrate terabytes and petabytes of data into Google Drive in a few weeks and handle any difficulties or roadblocks on your migration journey.

Post-Migration Support

Post-migration CloudFuze experts validate the user's data in Google Drive compared with the source cloud. Also, they ensure that the migration is accurate and successful only after getting confirmation from the company's end-users.