A Complete Guide on SaaS User Permission Management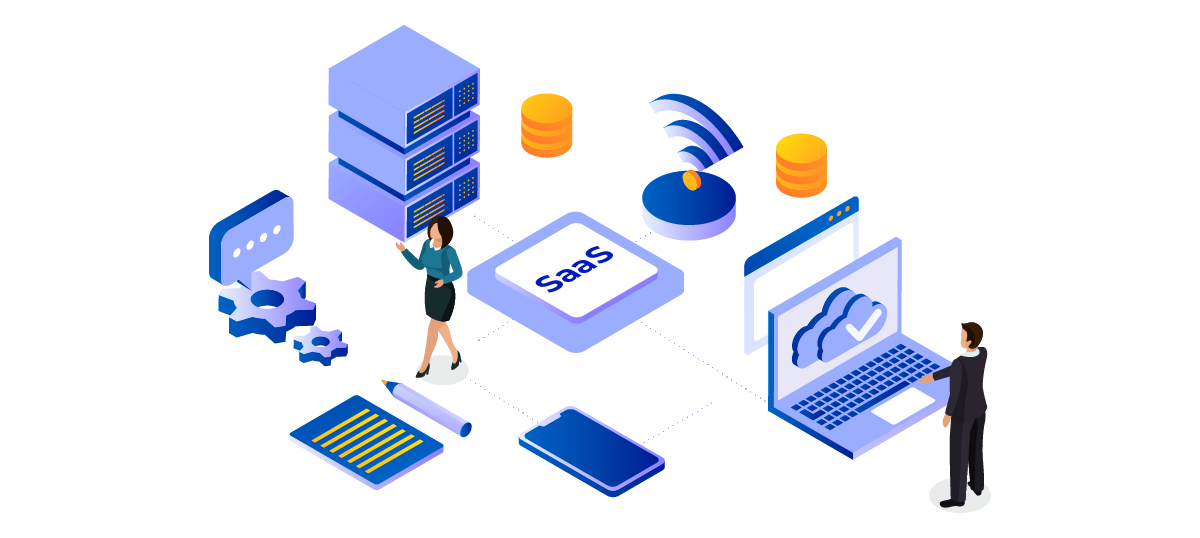 Introduction
SaaS applications are now more explanatory than ever. More broadly, this means that the fortunes of SaaS and MSPs (managed service providers) are intertwisted. So before guiding you about the SaaS user permission management, it is important to let you know what SaaS stands for.
Did you know what SaaS stands for? SaaS stands for Software as a service.
Even before the arrival of COVID-19, SaaS favored the continued growth of the asset economy.
This is obvious from companies spending an average of $ 2,884 per employee on SaaS (more than hardware), which will increase as more industries move to the SaaS model.
Due to the increasing adoption of SaaS applications, managing and securing these applications is an evaluative area for managed service providers (MSPs).
One of the key elements here is accessing SaaS user permission management.
What is SaaS User Management?
Saas user management is overall a process of managing users, roles, and permissions. Simply it means that you identify, authorize, and authenticate all its users for the access they have paid for or need. Technically, SaaS user management is a data centralization process and tool for combining a company's SaaS workforce information into only one source.
In other words, it allows you to manage employees to have user access to certain SaaS products within an organization. You can also give this view access to anyone who needs it – be it IT, HR, payroll, and more.
Hence the more centralized SaaS user data will be, the management efforts will be more productive. Gone are those days when consumers or employees were supposed to install different tools on their computer system to access various programs. Today organizational structure purely depends on several tools to create complete SaaS visibility. This entertains the employees to the maximum use for the indirect growth of any firm or organization.
A proper SaaS user management system should have a complete note of each SaaS application used or accessed. In addition, it benefits IT, Finance, HR, and many other departments that manage SaaS directly or indirectly.
Why are SaaS User Rights Management Crucial?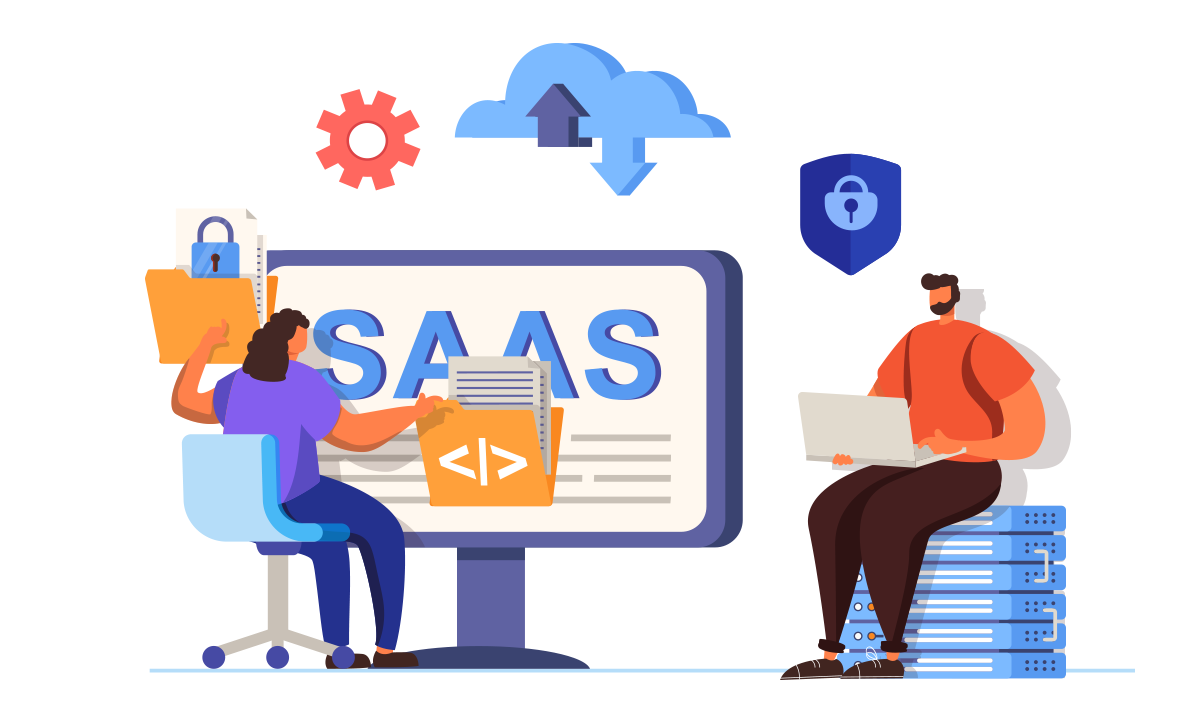 Managing SaaS licenses is essential because you need to ensure that the right people have the right level of access to sensitive data.
Think of it differently; you do not want your summer accounting practice to have access to detailed payroll.
Most SaaS applications provide role-based access control (RBAC) features to set access levels and other activity-based permissions.
The idea is to give the right people access, ensuring that only authorized people see specific data in SaaS applications.
You apply for these permissions once, and then you are in an ideal world. You have accurate and demanding application security that determines how users can access and manipulate data.
In the real world, it is a little more complicated.
Common SaaS User License Errors

Users are always not the same. Sometimes they look for actions that do not match their roles and permissions. So, depending on their requirements, operational maturity and organizational structure might need specific roles for the users.
As a result, it intimates the need for granular user access level control. Permission management allows the Software to serve its purpose and meet enterprise demands. The enterprise authorization demands are complex but ensure the application security, performance, and data wholeness. Thus, a SaaS user account should be one of the most important be of interest to us.
The problem with our ideal world scenario is that it rarely succeeds. However, there are many SaaS user license errors. Here are some reasons listed below.
1. Third-Party Access
Your customers can hire a sales consultant to research your sales process. In addition, they will have full access to their CRM (customer relationship management) to provide a complete audit. They stop taking chances and then forget to remove the consultant. As a result, the sales consultant can access all your client records.
2. Allow too much access
Under this, the control is categorized within three control models
RBAC or Role-Based Access Control
ABAC or Attribute-Based Access Control
PBAC or Policy-Based Access Control
RBAC (Role-based access control) handles SaaS user permission. The user permission allows access to resources and actions based on their specific roles. But RBAC is not always perfect. For example, your client's marketing manager is on vacation, so he needs a coordinator to email all your clients. To do this, they need administrator access to your marketing automation tool. You give it because you need to send an email, but you will never cancel it.
ABAC (Attribute-Based Access Control) is a form of logical access control, an authorization model that calculates the characteristics to determine the access.
Its main aim is to protect objects such as data, network devices, and IT resources from unapproved users and unauthorized actions defined by an organization.
The main drawback of this model is its complex design and implementation.
Admins require a manual definition for attributes.
Admin roles assign these attributes to every component and create a centralized policy system to determine what features are permitted under different conditions.
While implementing this, ABAC can take enough time, resources, and efforts that do pay off.
PBAC (Policy-Based Access Control) is an identity and access management scheme that deals with authorization.
PBAC grants permission rights to users by combined characteristics that make policies.
PBAC is also an acronym for permission-based access control or purpose-based access control.
The names may vary, but the prime goal of PBAC is to access and control the data.
The biggest challenge for companies is managing. Though PBAC is very precise and understands the context of users, it removes uncertainty. As a result, the vagueness decreases the ability to manage security posture.
Of the above- controls, PBAC is the most reliable and more convincing than RBAC and ABAC.
3. Not removing access to terminated employees
We have written about common repetition of mistakes. For example,
If you have ever looked at user rights, you have heard the chorus, "I thought Sarah was still working here?" Although Sarah will hopefully be an honest citizen, there is no guarantee of abusive access.
4. Sharing User Accounts
We understand that additional users can be costly. However, as soon as your customer shares accounts or account passwords, you will no longer be responsible. Instead, users can only do whatever they want. Users can access it for free. Your audit sequence will be interrupted because you no longer understand which person did something.
How to Get the Right Employee Permissions?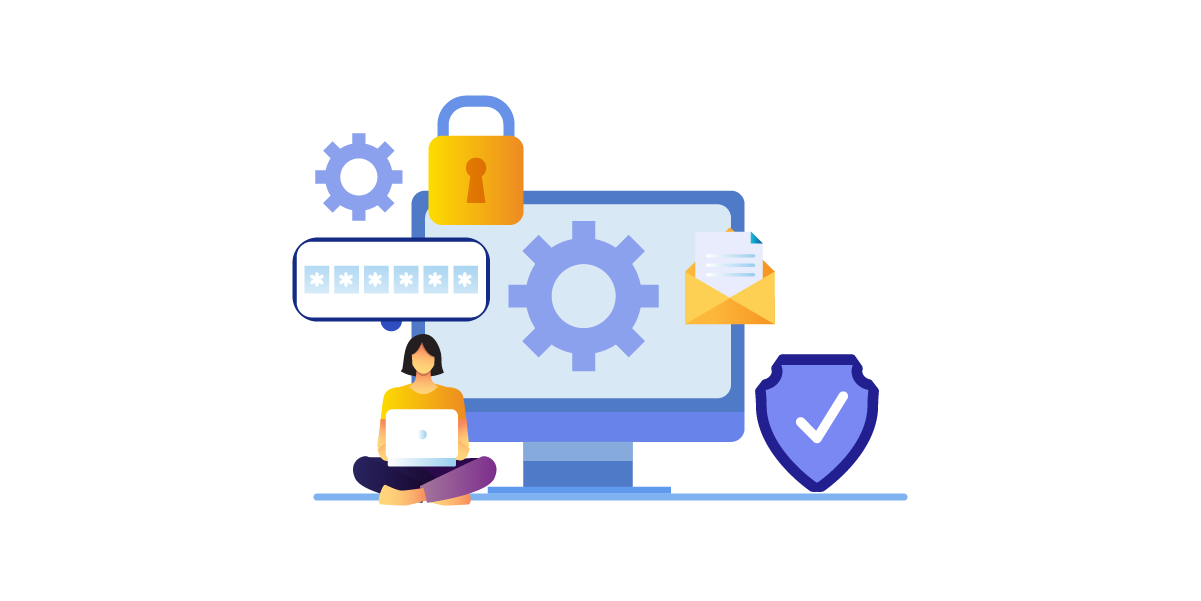 The first step you need to take is to get an overview of your client's SaaS usage so you can match it to their application's permission levels.
You can immediately classify applications based on their security, financial, or productivity risk. This will give you a clear idea of which applications you need to focus on first.
You can revoke access if someone never logs in to a specific application with sensitive data.
An essential part of the battle is to provide MSPs. MSPs should be with the tools they need to eliminate permit drift and implement a clear strategy.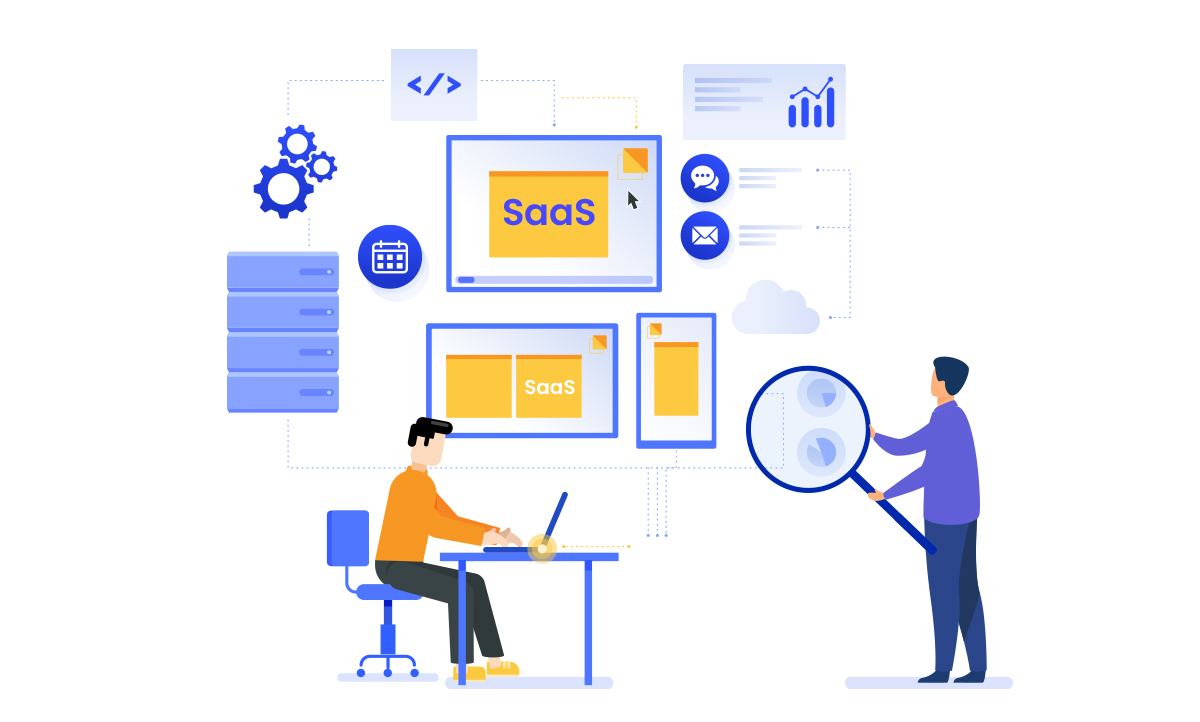 The past two years gave us a glimpse of virtual reality. Working in remote models transformed the workflow and the workforce to achieve higher productivity and better results. SaaS management is the driving force of digital strategies. But with the adoption of the SaaS model, some hidden dangers are waiting to be uncovered with time.
Maintaining SaaS applications requires constant effort and attention when in reasonable access control.
Without constant monitoring, it is almost sure that drifting permissions will get back into application configuration and need repeated evaluation and cleaning.
Redundant applications challenge the security and compliance risk, hence low application use.
They are losing control over updates and cyclic releases like termination of plans and negotiation in contracts.
Solutions to handle SaaS Users
Once the SaaS User Management Platform establishes, it is crucial to put the most of its good side into practice. However, one should take advantage of all features and benefits to promote the value of SaaS solutions. Some of the best solutions are below:
To create maximum transparency, discover all employees' SaaS applications.
Find the application owners and redistribute ownership if any employee leaves the company.
Create a dynamic SaaS renewal scheme. SaaS renewal should have a renewal calendar. The renewal calendar informs you about the time to review any SaaS contract for negotiation or re- negotiation.
Users should track Saas consumption and utilization. Tracking helps companies to know which applications business-friendly and which ones are outdated.
Monitor any new SaaS services added by the users or employees.
Encourage those SaaS services that maximize productivity and alliances and obey security measures.
Conclusion
As time has fast-forwarded, the SaaS user management system has modernized its solutions daily. As a result, companies offer advantages. It also includes polished security risks and revised traditional management styles.
The Increased data is stored in your browser. This leads the enterprises to depend more on SaaS user management platforms. SaaS user permissions create maximum SaaS visibility and manage SaaS vendor management simultaneously.