10 Ways to Improve Your Microsoft Teams End User Experience
Due to the pandemic, many teams are now working remotely, which necessitates using online communication platforms like Microsoft Teams for efficient teamwork. But how do you improve Microsoft Teams end-user experience?
Many organizations have used Microsoft Teams since its inception, while others have recently started using it. For instance, some companies have migrated from Slack to Teams and are new to Microsoft Teams.
Here are some tips to help your users get started with Microsoft Teams quickly and help them on their journey to using Microsoft Teams every day.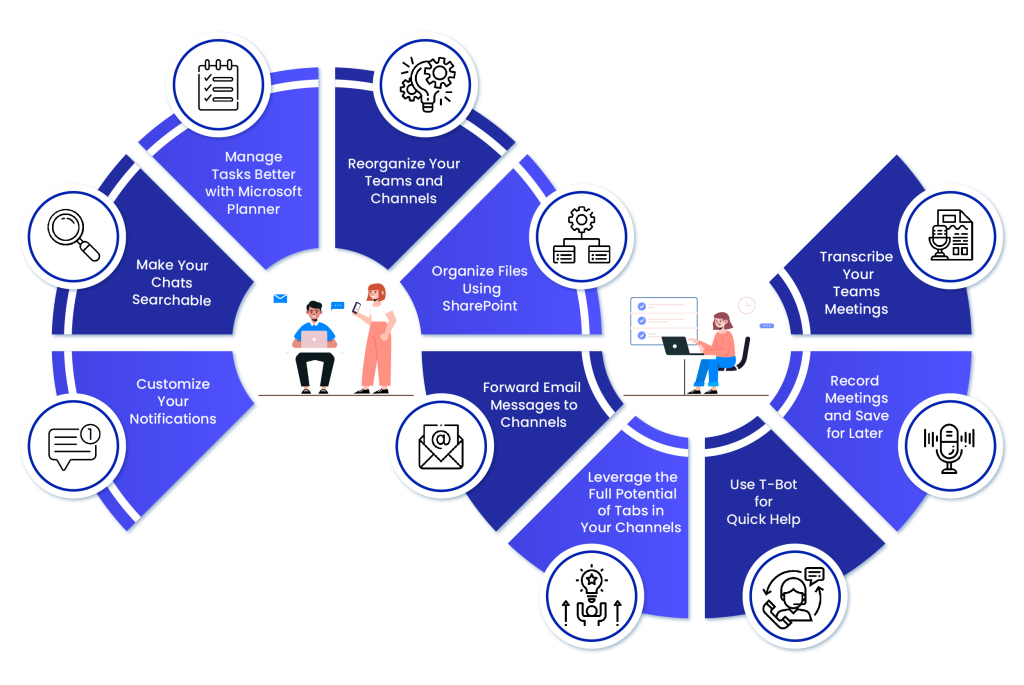 1. Customize Your Notifications
Customizing your notification settings could be a good option if you prefer not to be disturbed by alerts and want to get the most out of your chat channel experience. The flexibility of Microsoft Teams allows members of active channels to customize their notifications.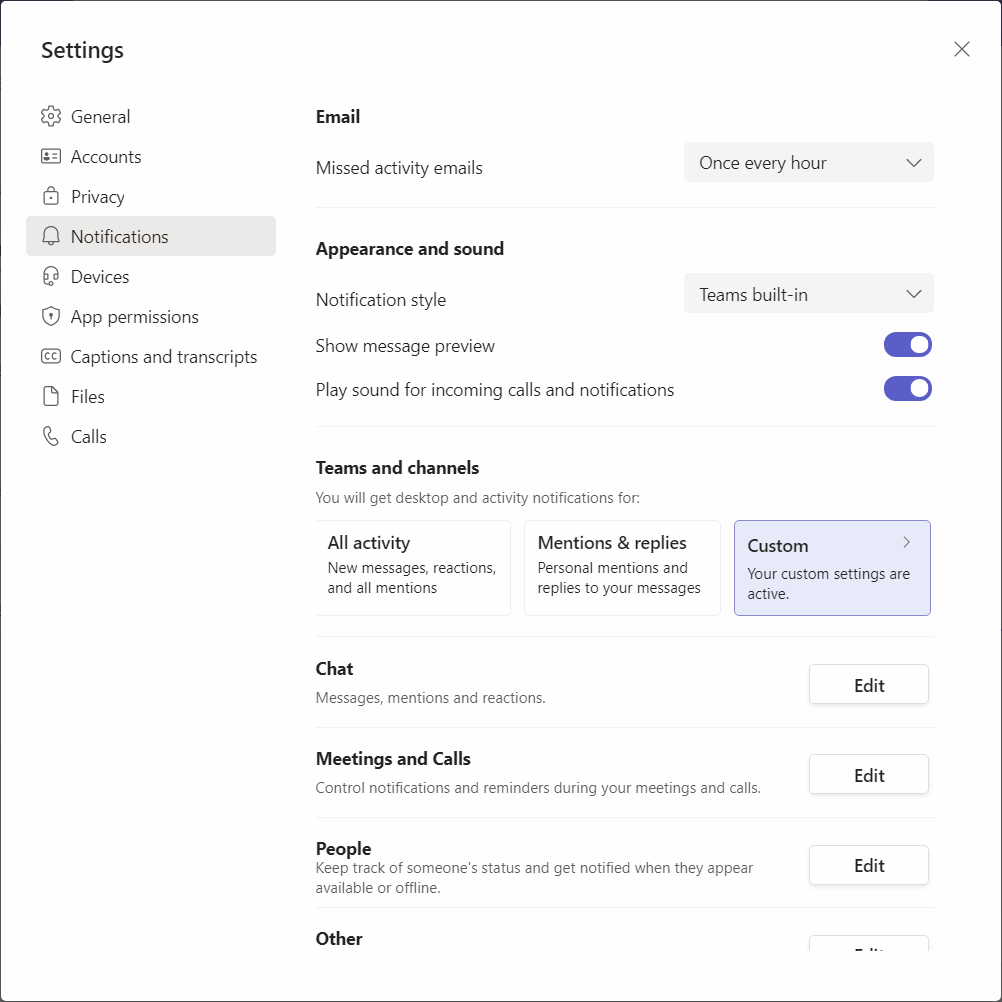 Click on your profile picture at the top right and then click on Manage account and select Notifications to customize the alert type and frequency according to your preferences.
2. Make Your Chats Searchable
There can be thousands of threaded conversations in a channel. To make it simple for you to navigate back to your chats in the future, Microsoft Teams makes it simple for you to tag your conversations with catchy, easier-to-search titles.


Choose the pencil icon next to the member names at the top and enter a title that best describes your chat, making it easier for you to find it later.
3. Manage Tasks Better with Microsoft Planner
Microsoft Planner is a great tool that can be integrated with Microsoft Teams for project management. Using Planner, you can create several goals and list them on cards, assign tasks to team members, add due dates, links, files, and checkboxes, and communicate with your team members via task comments.
Additionally, you can pin the planner app to any channel in Teams for quick and easy access. As a result, Planner will appear as a tab at the channel's top.
4. Reorganize Your Teams and Channels
The navigation can become overwhelming when you are creating multiple Teams or being invited to multiple Teams. The benefit of using Microsoft Teams is the most crucial Teams, and channels can be kept at the top of the list for easy navigation, while inactive Teams can be hidden or archived.
Changing the order of Teams is as simple as dragging and dropping. Similarly, you can right-click on a channel and choose "Pin" or drag and drop a channel into your Pinned folder. You can click "Hide" to move Teams to the Hidden Teams folder that is currently operational but in which your participation is limited.

5. Organize Files Using SharePoint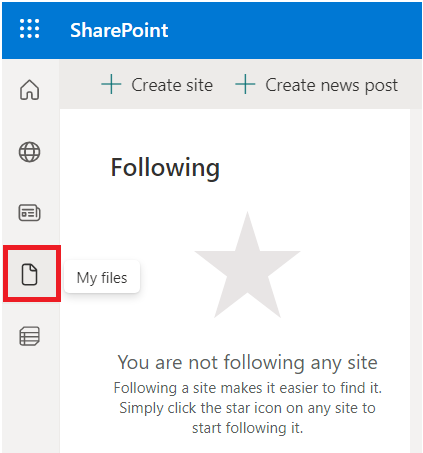 The team members can collaborate with a file that has been shared to a Channel by using Office Online or one of its desktop applications.
6. Forward Email Messages to Channels
In some cases, you may want everyone on the project team to be able to see and participate in an important email thread, and you may redirect it to Teams.
Many businesses rely heavily on email. Sometimes, you may want to forward an important email thread to Teams so that all team members can see and participate in the discussion. Organizations can forward email messages from Outlook to a channel with Microsoft Teams.
Click the ellipsis (…) next to any channel name and choose 'Get an email address to forward any email message into the channel, such as Word documents, messages, and more.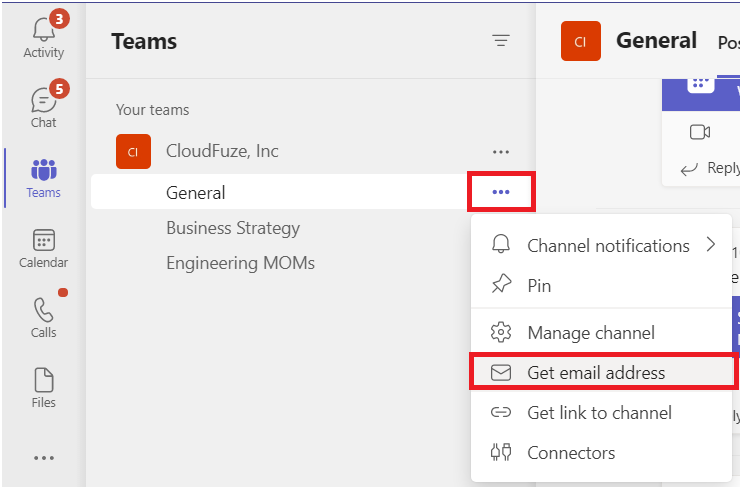 7. Leverage the Full Potential of Tabs in Your Channels
Tabs are one of the most powerful features of Microsoft Teams, allowing you to access services and content essential to your project or team in a dedicated space within a channel or chat. So, you can centralize your work in Teams through tabs.
Choose from the various options available by clicking the + at the top of your Teams workspace to add a new Tab. To add the tab, select and then click "Save."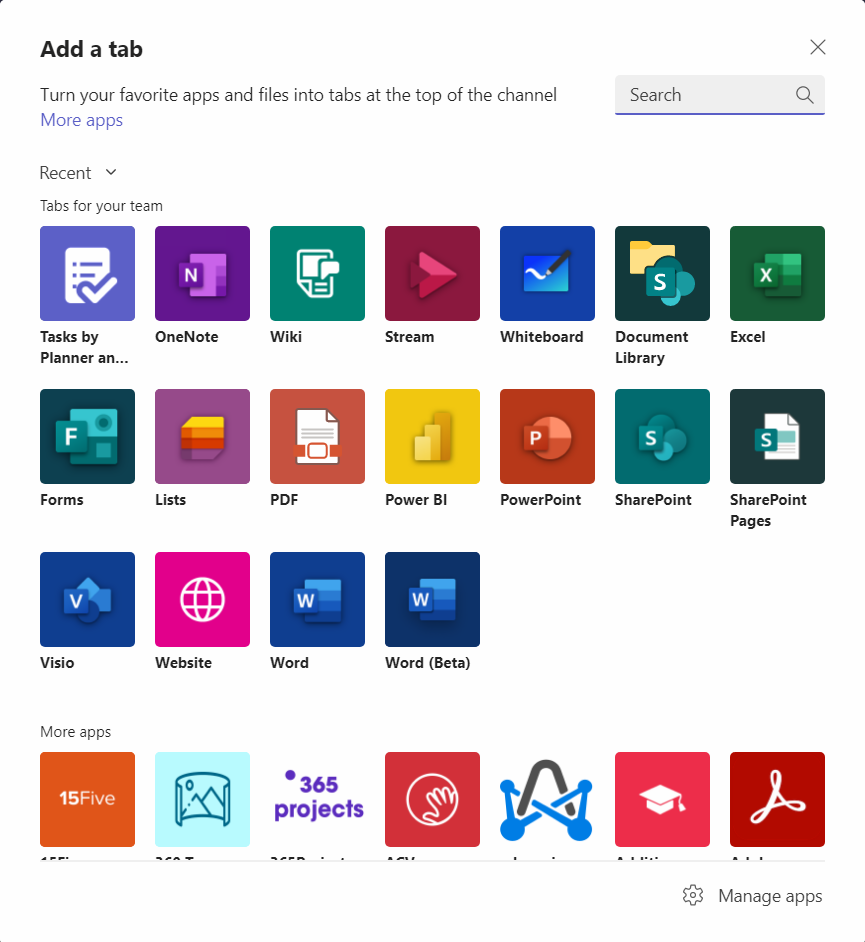 8. Use T-Bot for Quick Help
The MS Teams T-Bot is a helpful bot that aids users in navigating the platform and obtaining solutions to frequently asked questions. Users get quick and simple access to essential company data thanks to its simple deployment via the Teams app tab. The bot can assist you with the following frequent queries:
How to create and assign tasks
What are the dates of my upcoming meetings?
Find out if [name] is available
Find out experts with [job title]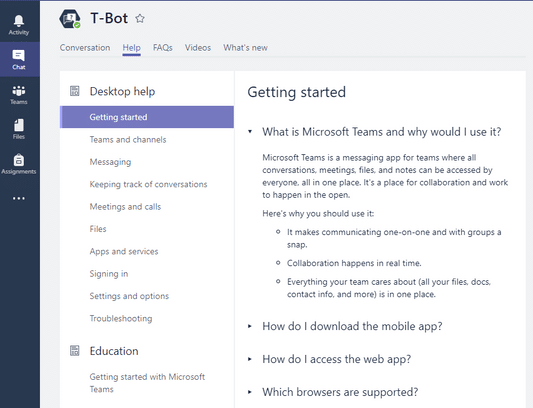 9. Record Meetings and Save for Later
Meetings are a valuable source of business information. You may now record your video and audio meetings in Teams and screen shares made by other participants in the chat. To use this function, select the "Start Recording" option by clicking on the three dots in the call's menu. After the meeting is completed, you can download the recording from your meeting chat.
Transcribe Your Teams Meetings
Every Teams Meeting that is recorded can be transcribed using Microsoft Stream. The user can edit their recording in Stream, choose the language used by default, and activate live captions to begin the transcription process. These options will be available under the video's information in Microsoft Stream.