Why Should Your Business Move to Microsoft Teams?
Slack, and Microsoft Teams share the same fundamental idea; however, Microsoft Teams has a lot more features. Microsoft Teams is an obvious choice for companies using Microsoft 365 or Office 365, as it is included with Microsoft 365 at no additional cost. Microsoft Teams is entirely cloud-based and was created from scratch. Therefore, it is free of Office 365's typical desktop programs. This makes it ideal for the modern office's extremely mobile and remote workforce.
Although Microsoft Teams significantly improve workplace productivity and teamwork, why should your company switch to Teams? This article will look at the benefits of switching your company to Microsoft Teams.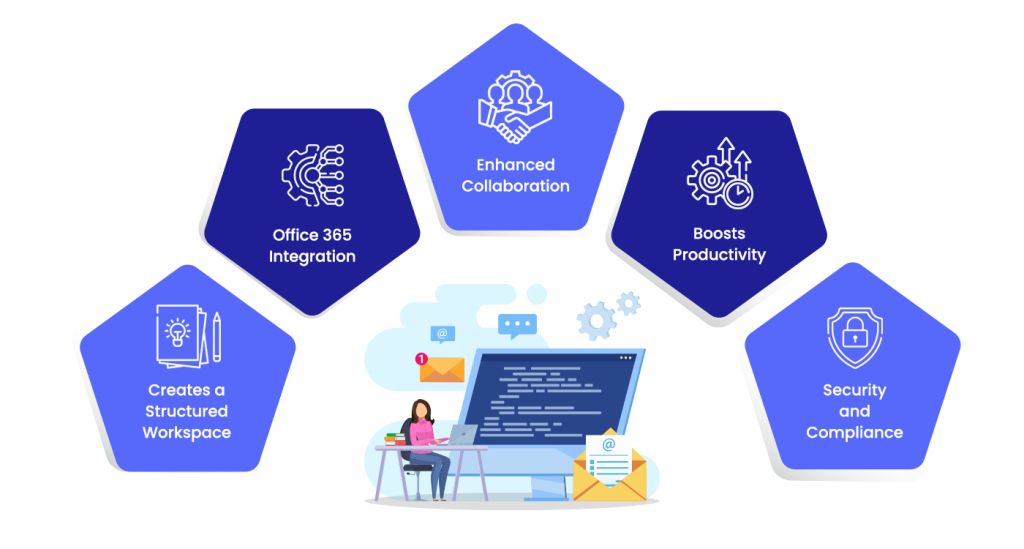 1. Creates a Structured Workspace
If you're searching for a tool to keep your workspace organized, Microsoft Teams is certainly the way to go for your company. Each department, working group, and project your business takes on can have its own team. By engaging the appropriate individuals to collaborate effectively on shared responsibilities, you can create a structure for effective collaboration.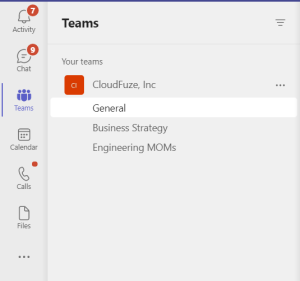 You can create a variety of channels inside each team to organize your project into several categories. Also, you can create private channels that the active members of that channel can only access. This helps to avoid miscommunication over sharing documentation and starting conversations.
2. Office 365 Integration
Microsoft Teams includes chat, meetings, meeting notes, and attachments and is fully integrated with Microsoft 365, enabling businesses to interact from any location easily. Because it contains all necessary resources, including calendars, files, and email, it is an all-in-one solution.
All the Microsoft tools, including Word, Excel, PowerPoint, and Skype for Business, are available on one platform. Microsoft Teams has several other programs, including Microsoft Graph, OneNote, Planner, Power BI, and Microsoft SharePoint.
As your business expands, it is easy to add new members to the community because this technology is constantly evolving, staying current, and enabling scalability to its users. Additionally, it provides centralized access to third-party tools.
3. Enhanced Collaboration
Adopting Microsoft Teams will improve your team's communication, time management, and collaboration ability. This powerful communication tool enables you to collaborate with your team even when you're not physically present in the same place by sharing files, making audio calls, and sending group texts. To connect with your team in one place, you can create group text threads that work like group chats. You can keep your staff engaged and productive by doing this.
4. Boosts Productivity
You can boost your productivity by using Microsoft Teams, which allows you to access everything you need from one place without having to maintain multiple accounts or manage cumbersome password changes.
Additionally, it saves time from switching between apps simultaneously. Additionally, it saves time from switching between apps simultaneously and occasionally being unsure of how each one operates differently. You can download a document, ask questions, and more directly from the platform. With MS Teams, remote meetings are now simpler. The way they work will ultimately enhance turnaround time, user experience, and overall profitability. This helps them to remain productive.
5. Security and Compliance
Built on the enterprise-grade cloud of Microsoft 365 and Office 365, Microsoft Teams offers a high level of security and compliance. Its multi-factor authentication ensures secure guest access and user accounts are authenticated.
Additionally, Teams provides communication compliance, Data Loss Protection (DLP), eDiscovery and legal hold for channels, chats, and files, audit log search, and management of mobile applications using Microsoft Intune. This makes it different from other collaboration platforms.
Conclusion
For those companies already using Microsoft 365, the migration to Teams will be beneficial. Microsoft Teams is more than simply a communication tool; it's a robust and integrated platform for collaboration that gives you all the resources you need in one location.
Are you planning to move your business to Microsoft Teams? CloudFuze has extensive experience in performing business migration to Teams. We create a unique migration strategy that suits your business needs, automates, and executes migration without any data loss.
With our managed migration services, we will avoid migration challenges and ensure every step of the migration is completed on schedule and budget, regardless of the size or scope of your company's data.