Microsoft Teams Surpasses Slack to Become Second Most Used Enterprise Chat App
Microsoft Teams, the collaborative chat application for business users, has overtaken Slack to become the second most popular business chat app. Spiceworks, a popular online community for IT professionals surveyed over 900 organizations in the United States and EU and found out that roughly 21% of the surveyed organizations were using Microsoft Teams for collaboration. Only 15% were using Slack. The Spiceworks report stated that Skype for Business was the most used collaborative tool with nearly 44% of the organizations using it.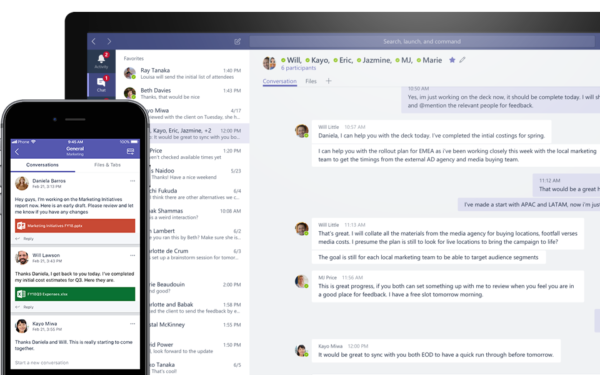 Check out our Slack to MicrosoftTeams Guide.
Microsoft Teams has grown quickly since its inception in 2017. One of the important factors that have spurred Teams' growth in recent years is its availability for Office 365 users at no additional cost.
Spiceworks estimates that Microsoft will continue to grow at a rapid pace and is likely to double its adaptation rate in the next two years. By 2020, nearly 53% of the businesses plan to use Microsoft Teams for workplace collaboration.
IT professionals who took the survey considered Microsoft Teams best from a security standpoint. They ranked Slack as the leader when innovation mattered the most. When it comes to reliability, Skype for Business emerged as the top preference.