Microsoft OneDrive Android App Joins Billion Downloads Club
Here's the big news! The OneDrive for Android hits one billion installs on the Google play store just four years after its release. With this feat, OneDrive has become the second Android application from Microsoft that touched the billion mark. Microsoft Word was the first MS Android app that recorded a billion downloads.
Microsoft introduced OneDrive application to Android users back in 2015. The tech giant aimed to provide an easy mobile access for its users to create, edit, or view their files on the go.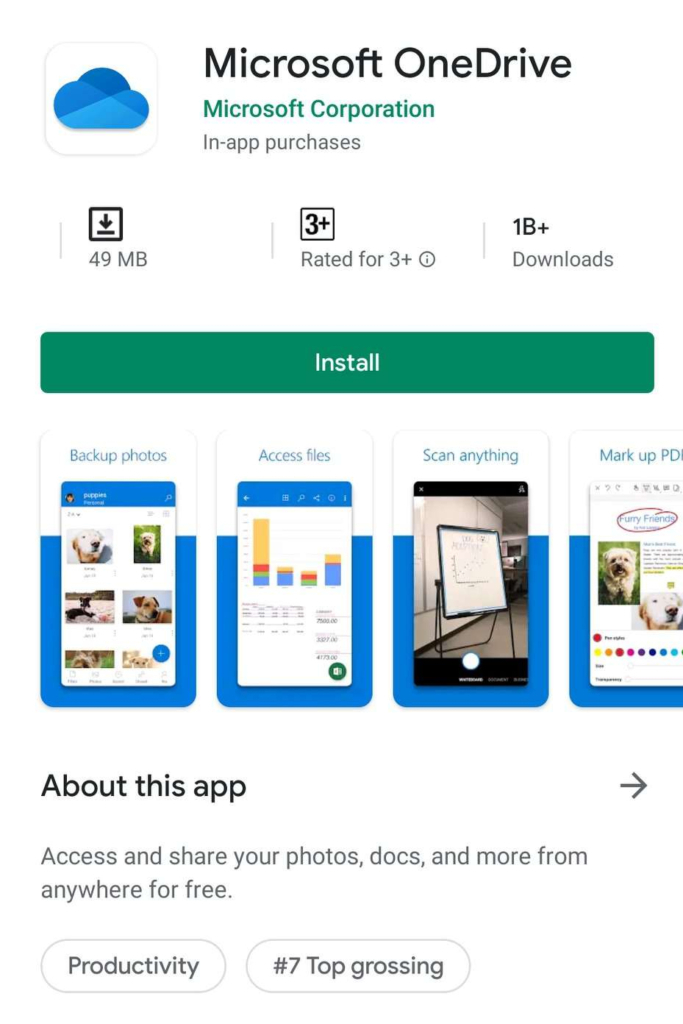 It was a bit difficult to identify the exact moment OneDrive crossed one billion installations as Google Play doesn't show the exact number of downloads. It rather shows something like 1 million+, 50 million+, 100 million+, 500+ million, 1B+, etc. when an app manages to cross that number.
The OneDrive listing was in the 500 million club even during the first week of September. By the start of the second week, everyone could see the big number.
Over the past few years, Microsoft has put a lot of effort to push its cloud storage service, OneDrive. The early users of OneDrive may remember that it was first marketed as SkyDrive, not OneDrive.
Not just OneDrive and MS Word, many Microsoft personal and business apps are dominating the 'productivity' section of Google's Android application marketplace.