How to Sync Dropbox to OneDrive?
Syncing data from local file systems to a cloud is an easy job. It isn't as straight forward as it sounds when it comes to syncing data from one cloud to another. Dropbox to Onedrive, for instance.
Why Sync Dropbox to OneDrive?
There are several reasons why many cloud users plan on syncing or backing up content between multiple cloud services. While the major reason is data security, some users have their own individual requirements.
Syncing Dropbox to OneDrive ensures an exact copy of data present in Dropbox to be maintained in OneDrive, without any human intervention. 
How to sync from Dropbox to OneDrive?
Step 1: Create a CloudFuze Account

Visit CloudFuze.com and create an account. You can create a free user account to test the service or get in touch with our customer support team if it's a business requirement.
Step 2: Add Dropbox and OneDrive Clouds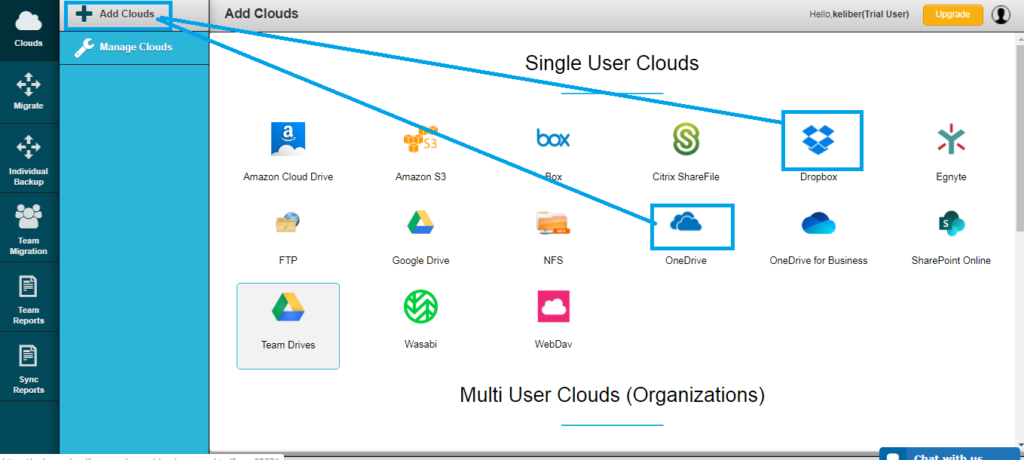 Once you logged in, add your Dropbox and OneDrive accounts to Cloudfuze one after the other. You are free to add as many clouds as you wish and only use a couple for your sync or migration need.
Step 3: Begin Dropbox to OneDrive Sync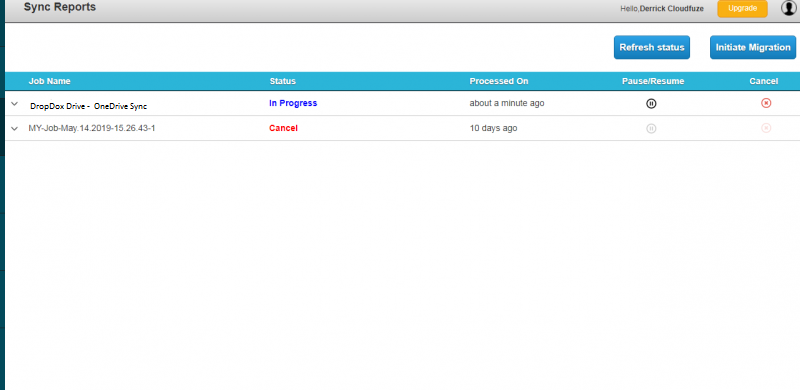 Once you add Dropbox and OneDrive to Cloudfuze, go to the Cloud Sync interface and complete the remaining steps. Select Dropbox as the source cloud and OneDrive as the Destination cloud. Click on "Sync Now" and wait for the process to complete. Keep an eye on your source and target storage availability. If the destination doesn't have enough space as the source has, the sync process will not work.
Check out our Dropbox to OneDrive migration guide if you are more interested in the migration processes.