How to Set up Multi-Factor Authentication for Office 365 Admin
In a world where nothing is safe, as an IT admin, it is your responsibility to ensure that your IT infrastructure including cloud assets remains secure round the clock. If your organization recently migrated to Office 365 from other cloud services, this article helps you secure your Offic3 365 admin account with Multi-Authentication.
Step 1: Log into your office 365 account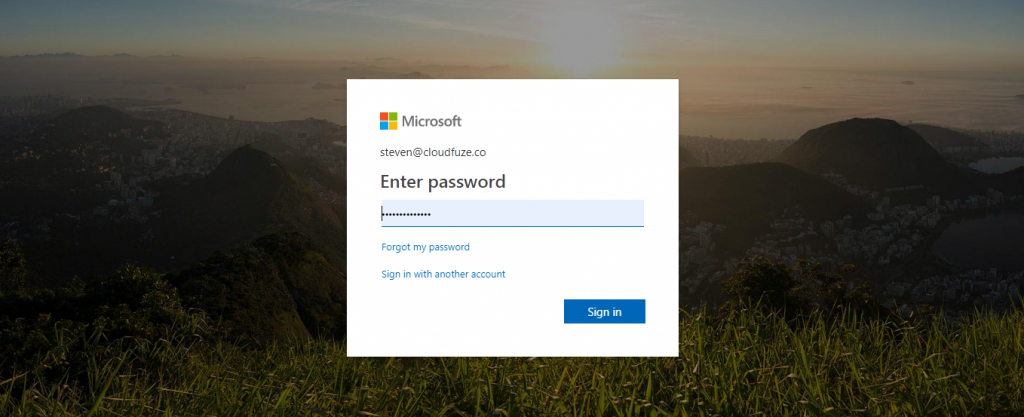 Visit the Office 365 admin center to access the Office 365 admin portal. Ensure that you have admin privileges.
Step 2: Click on the "Admin" Tab

Step 3: Go to the "Users" Tab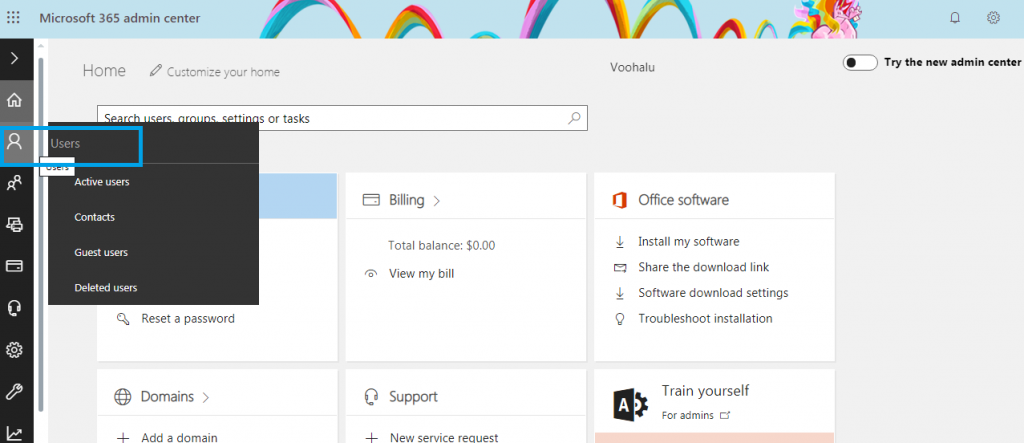 This section of the admin center allows you to add, create, edit, and delete users – or make other changes to their accounts.
Step 4: Navigate to Active Users Drop-down List Under Users Category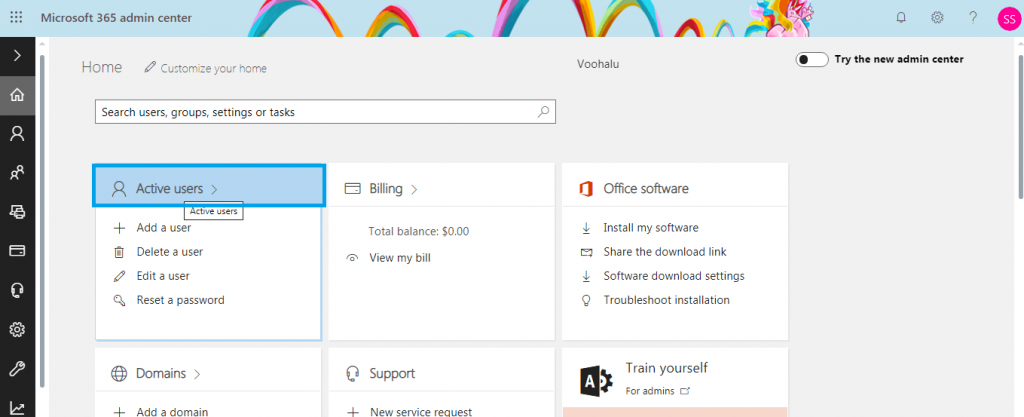 Step 5: Click on "Active Users." You now can see a number of options like Add a User, Add Multiple Users, Multi-Factor Authentication.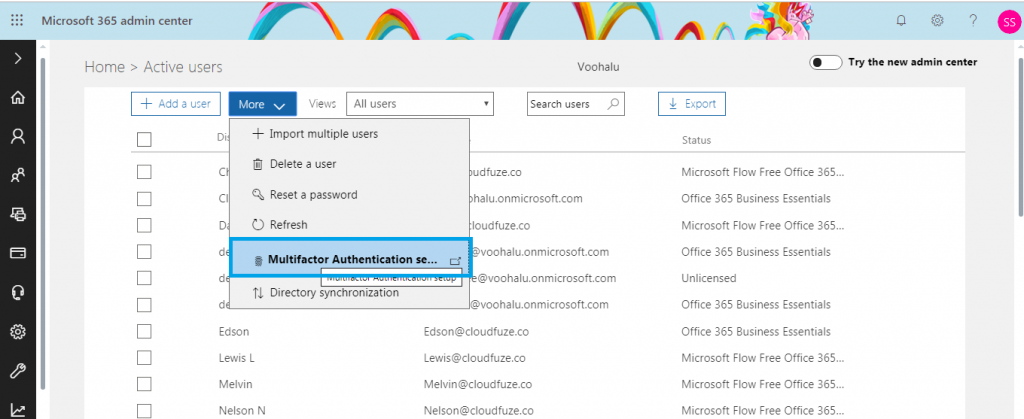 Step 6: Click on the Multi-Factor Authentication Set-up.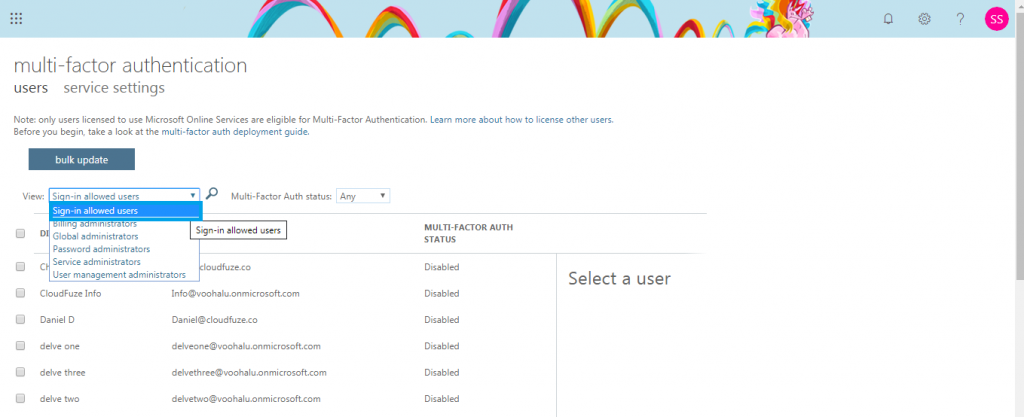 Step 7: Find the user you wish to enable for Multi-Factor Authentication. You need to pick the option view on the top.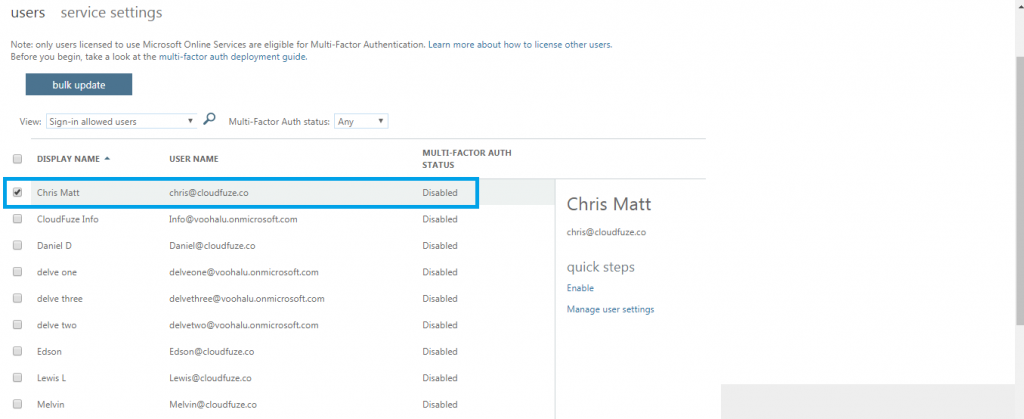 Step 8: Make sure that users' status is disabled and select the box next to their name. You can see "Enable" under the quick steps option.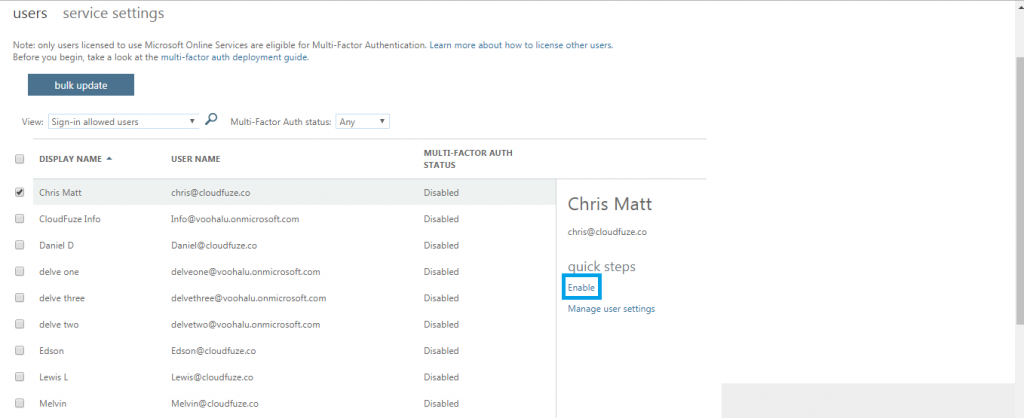 Step 9: When you click on "Enable" option, you can see a pop-up of multi-factor authentication.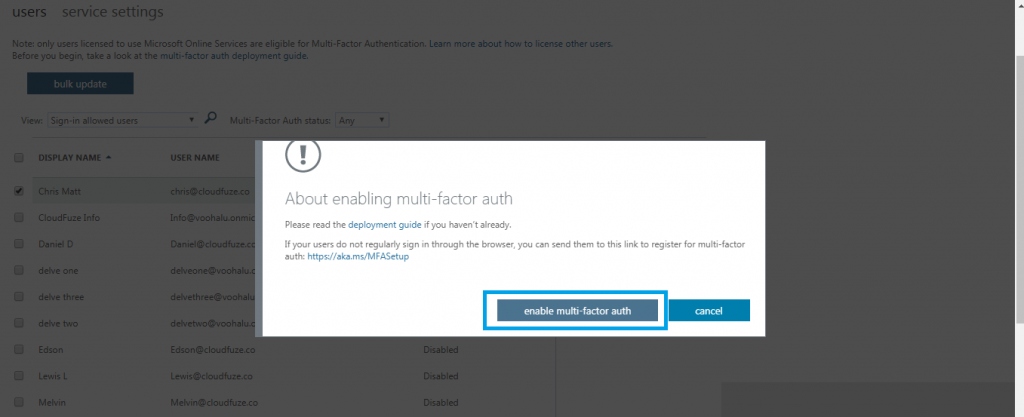 Step 10: After clicking on the Enable option you will see a pop message as "Enable multi-factor auth".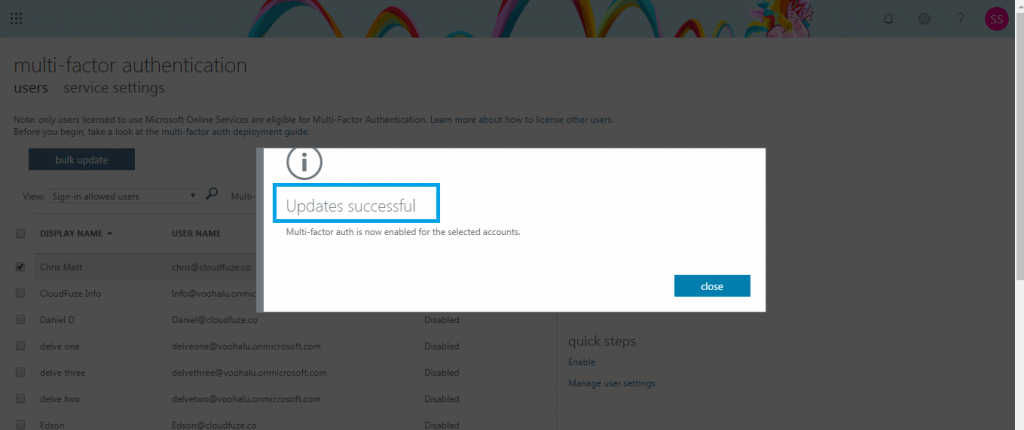 Step 11: Click on enable Multi-Factor Authentication you will receive a pop which "confirms" that it enable for the selected account.
We hope the tutorial helped you!