How to Set up COVID-19 Help Desk on Microsoft Teams
With thousands of teams across the world working from home, collaboration tools like Microsoft Teams have become an important information hub. Be it chat, file sharing, or even video conferencing, Teams can help employees in many ways. Office 365 admins can even add a COVID-19 information desk for better internal communication. Simply follow these steps and you will be able to do it.
You can also check out How to Migrate Direct Messages From Slack To Microsoft Teams to get more clarity on all steps involved.
Step 1: Log in to Your Teams Account
Use your Office 365 login credentials to log in to the Teams app. You can also access Teams on the web browser as well. We recommend using a desktop app for a better user experience while following these steps.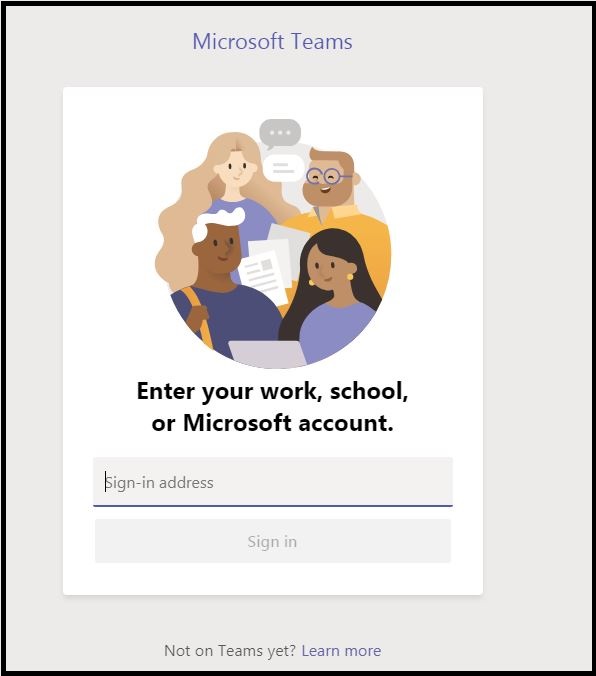 Step 2: Click on Apps
Now, click on the Apps icon on the menu. This option allows you to add a number of apps to make  Microsoft Teams, even more, better to use.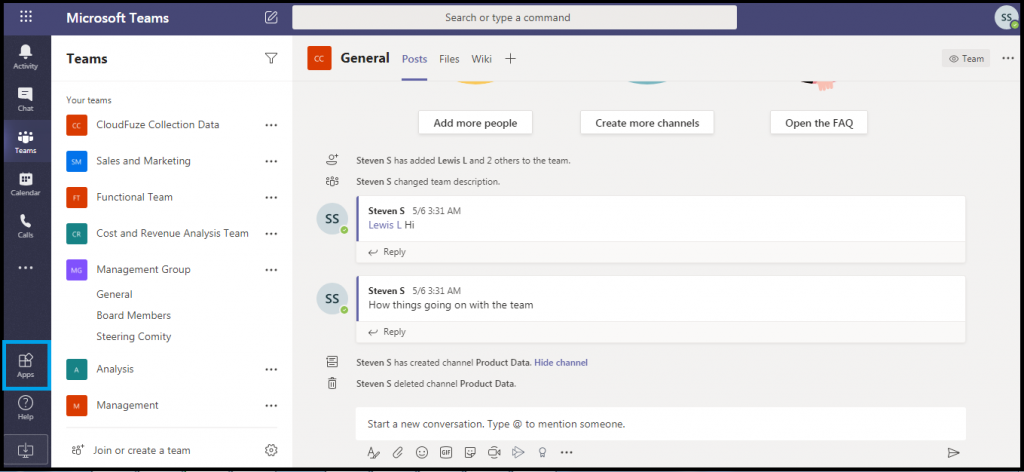 Step 3: Search for COVID Apps
Enter COVID in the search bar and press enter. You will be able to see a list of apps related to COVID-19. Find the app that is named Info COVID19.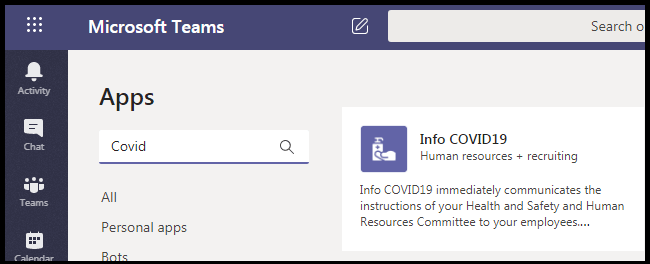 Step 4: Click on Add
Click on the app and now click on the Add button. This will add the COVID-19 app to teams.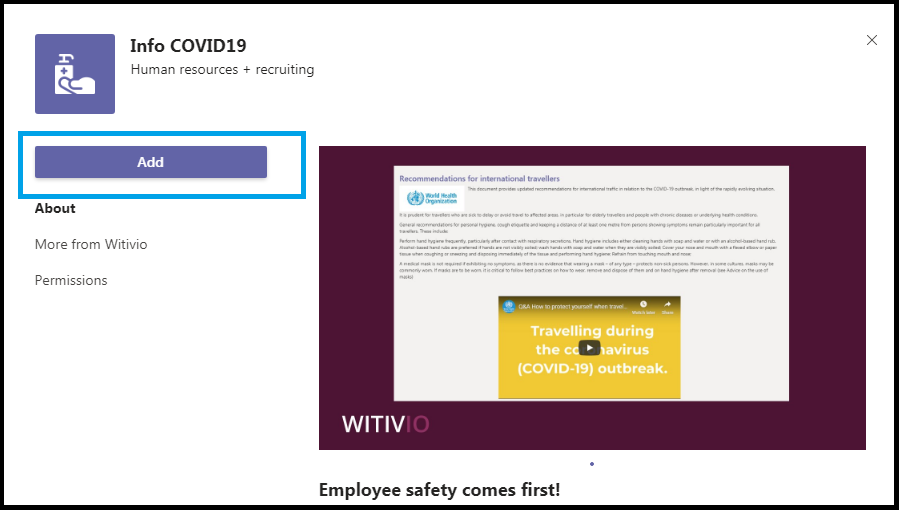 Step 5: App Has Been Added
This app has different tabs. Each tab provides information about different things like activity, company news, world COVID-19 news, etc.

Step 6: Post Internal COVID-19 News
Any internal updates of your company regarding COVID-19 like new policies, etc. can be seen here. Click on the Edit link and start adding content.

Step 7: Latest COVID-19 News
Kow what's happening around the world related to Coronavirus. Besides, get to know critical safety information about COVID 19 hospitals. The app also provides tips for travelers during the pandemic.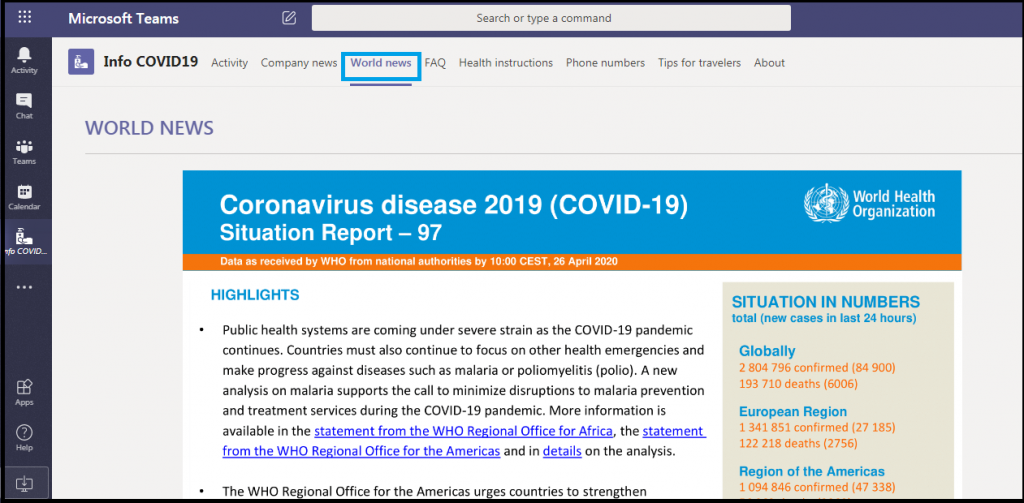 Step 8: Watch Videos
Get videos directly from authentic health information sources like the World Health Organization.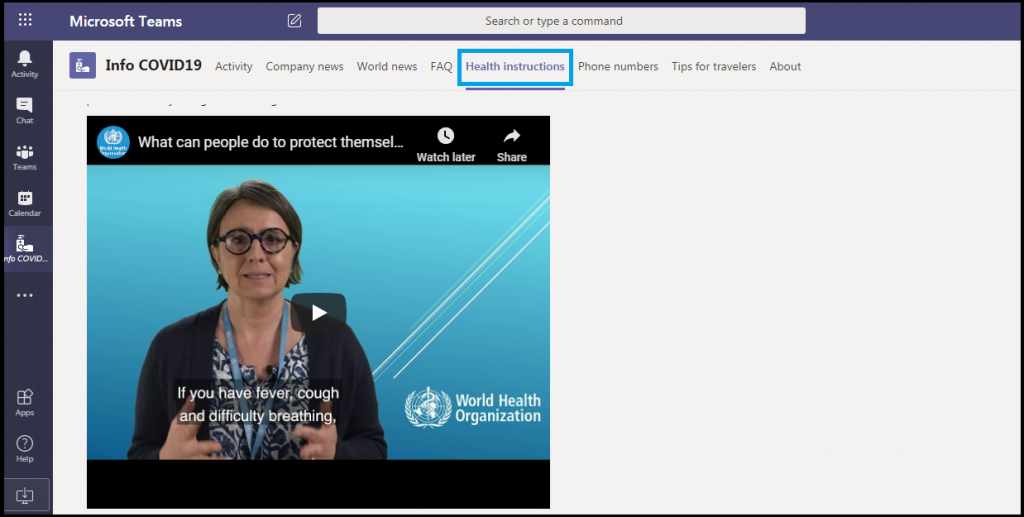 The app provides a lot of features. Admins can configure it to make it a fully functional COVID-19 information and news hub.